---
Current Events
Dutch Market Offers 'Recycled Food' Products
March 30, 2018
A nationwide effort in the Netherlands offers supermarket customers food products made from misshapen vegetables, stale bread, or ingredients that would otherwise have gone in the trash.
Many Events to Remember Martin Luther King 50 Years Later
March 30, 2018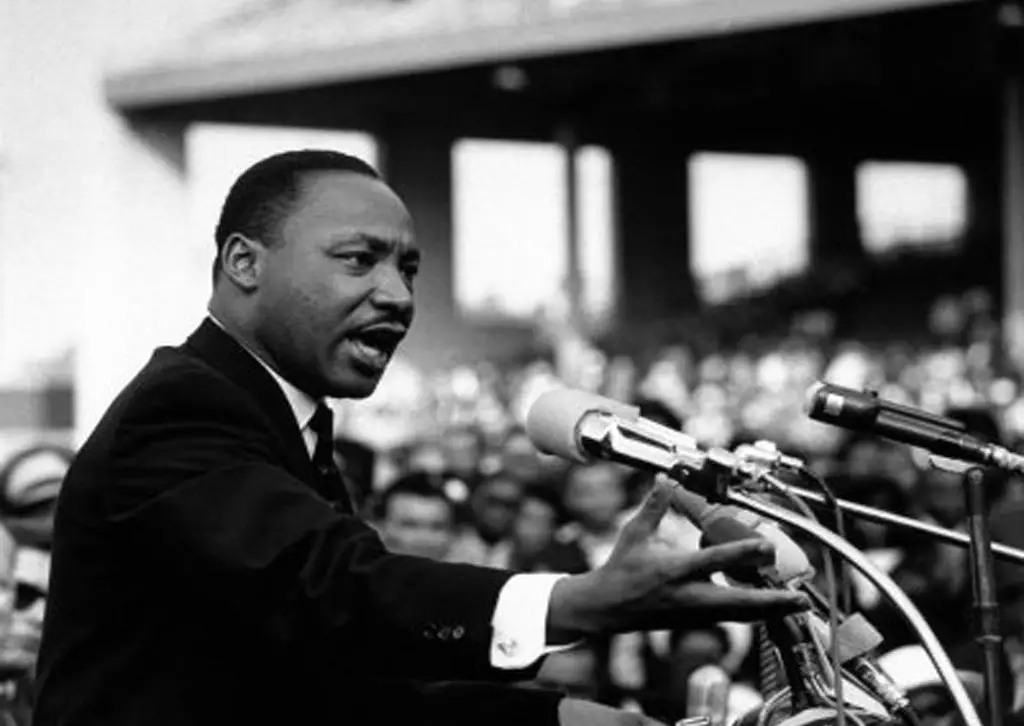 Cities across the U.S. are planning memorial events on the 50th anniversary of the death of famed civil rights leader Martin Luther King, Jr. King was shot and killed at the Lorraine Motel in Memphis, Tenn., on April 4, 1968. Many events are planned across Memphis, including one at the motel itself, which now houses the National Civil Rights Museum. King's widow, Coretta Scott King, herself a strong leader in the civil rights movement, was the driving force behind the founding of the Martin Luther King, Jr. Center for Nonviolent Change; that center's director, Bernice King, said that the center would also have many events to help remember the legacy of both of her parents. And in the nation's capital, Washington, D.C., a nonprofit organization called Washington for Jobs and Freedom will conduct a walking tour that will include a stop at the spot at the steps of the Lincoln Memorial where King delivered his famous "I Have a Dream" speech.
Camera Survived Years at Sea, Still Works
March 29, 2018
A few students and their teacher have made a camera owner very, very happy. The Taiwanese elementary school students found on a beach a case, covered in barnacles. The closer the students looked, the more they thought that the some of the barnacles might need to come off. As it turned out, the case waterproof and inside was a camera, intact. An online search for the owner resulted in confirmation from a Japanese university student, who is planning a visit to Taiwan to thank the students in person.
March 29, 2018
United Kingdom Prime Minister Theresa May is on a tour of the four nations, promising to keep the U.K. safe and strong and united, as the date for the U.K. to leave the European Union is officially one year off.
Photos Show 13,000-year-old Footprints Found in Canada
March 28, 2018
Researchers have published photos of footprints made 13,000 years ago in what is now western Canada. Archaeologists from the University of Victoria in British Columbia and the Hakai Institute found 29 human footprints on the shoreline of Calvert Island, off the coast of British Columbia. The footprints were of three different sizes, one small enough that the researchers think it was made by a child.
Saudi Arabia to Build World's Largest Solar Project
March 28, 2018
Saudi Arabia aims to create the world's largest solar power project by 2030. The goal, as reported by major investor SoftBank, is up to 200 gigawatts by that 2030 target year. If that target is achieved, it would be a major part of the world's solar capacity. Figures released at the end of 2016 found a worldwide total of 390 gigawatts.
France to Lower Mandatory School Age to 3
March 27, 2018
Schooling in France will soon be mandatory for 3-year-olds. The announcement came from President Emmanuel Macron, who lowered from 6 the age at which children are required to go to school. High up on the list of reasons for making the move, the president said, was to lower the school-attending disparity between children who live within France's borders and those who live in the country's overseas territories. At present, only 70 percent of 3-year-olds in overseas territories attend school.
81 Settlements in Shadow of Amazon Rainforest
March 27, 2018
Archaeologists have found evidence of 81 villages in a remote region of the southern Amazon basin. The discovery calls into question the prevailing wisdom that that part of the world was home to few people before Europeans arrived.
Desegregation Hero Linda Brown Dies at 76
March 26, 2018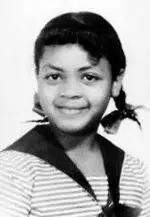 Linda Brown Thompson, one of the children at the center of the 1954 landmark Supreme Court decision that paved the way for school desegregation, has died. She was 76. She was born in 1942 to Oliver and Leola Brown in Topeka, Kan. Linda was 8 and in third grade when she and her father were told that she could not attend Sumner Elementary School, five blocks from her home, because of school segregation laws. Instead, Linda had to attend Monroe Elementary School, which was open to nonwhite students, that was 20 blocks away. A lawsuit ended up in the U.S. Supreme Court, which handed down its unanimous ruling in 1954, saying in part that, "Separate educational facilities are inherently unequal."
180 Countries Go Lights Out for Earth Hour
March 26, 2018
Eight more countries turned out the lights for Earth Hour in its 11th year. The iconic lights-out-for-an-hour event designed to call attention to humans' dependence on electricity (and the burning of fossil fuels to feed that dependency) and to the growing problem of global warming had tens of millions of people in 180 countries and territories around the world taking part, according to event organizer World Wide Fund for Nature. Participants and observers reported darkness at iconic world sites like the Empire State Building, United Nations headquarters, Big Ben, the London Eye, the Eiffel Tower, the Brandenburg Gate, the Kremlin, the Burj Khalifa, Rio's Christ the Redeemer statue, the Sony Building, the Giza Pyramids, and the Acropolis, along with many more lesser well known places. One country took the opportunity to set a world record as well. Jordan's Royal Society for the Conservation of Nature put 11,440 candles on an Amman hilltop, creating the world's largest candle mosaic. The candles spelled out the Earth Hour motto: 60+.
Sisi Looking for Comfortable Re-election in Egypt
March 26, 2018
Abdel Fatah al-Sisi is certain to win re-election as President of Egypt, as millions of people across the country are going to the polls during a three-day election period. Sisi, a former army commander, has flexed his country's political and military muscle in his first time, cracking down on opposition figures and demonstrations, while also facilitating great building programs. A few high-profile challengers have either dropped out or been arrested or expelled from the country, leaving only one challenger: Moussa Mustafa Moussa, a last-minute entrant who is not expected to get a significant number of votes.
Sheriff Targets Groundhog in Wake of Epic Winter
March 26, 2018
Punxsutawney Phil is on the Wanted list in eastern Pennsylvania. The Monroe County Sheriff's Office has issued an arrest warrant for the groundhog in the tiny town most referenced each February 2. As he has done many times in the past, Phil this year saw his shadow (or at least Punxsutawney Phil officials reported it that way), which, according to lore, is a prediction of six more weeks of winter. According to Groundhog Day records that go back to 1887, Phil has predicted an early spring only 17 times. (Of course, he has not been 100 percent accurate with his predictions, either way.) That extended winter certainly occurred in Pennsylvania, but then the winter weather continued; and that's what has the sheriff's office angry. Further to the officers' point, more winter weather is predicted for the next several days.
Masses Gather Across World to Protest Gun Violence
March 24, 2018
Hundreds of thousands of people took part in the March for our Lives, a series of events to commemorate the lives lost in school shootings in America. Students from Stoneman Douglas High School in Parkland, Fla., where the latest mass shooting took place a month ago, were in Washington, D.C., along with an estimated 500,000 people. Students and adults also marched in other 37 countries, on every other continent except Antarctica.
Access Prognosis Grim on World Water Day
March 22, 2018
To mark World Water Day, March 22, the United Nations has released a report saying that 2.1 billion people don't have access to safe drinking water. Another high-profile report, from WaterAid, found that in some countries, few people had access to clean water. Only 19 percent of Eritrea residents do; that country was found to have the least number of people who could get clean water. Then there is Cape Town, South Africa, battling a drought that began in 2015. Current estimates are that the large city will run out of water on July 9. The U.N. Environment Programme is focusing on this year's theme<, "Nature for Water," urging people around the world to restore wetlands, plant more trees, and reconnect rivers to floodplains.
Great Pacific Garbage Patch Growing Quickly
March 22, 2018
The Great Pacific Garbage Patch is growing–and moving. The large concentration of largely plastic trash in the Pacific Ocean is now 600,000 square miles in size–twice the size of Texas. Current estimates are that the Patch weighs 88,000 tons. Nearly half of the plastic in the Patch was fishing nets; other commonly found larger items included ropes and packaging straps. Eight percent was microplastics. Scientists also discovered, the Patch is moving, more than they thought it did. It is water-based and so not entirely stationary; but until now, scientists had thought that prevailing winds and ocean currents kept the garbage in a central location.
Underground Railroad 'Conductor' House Named Historic Place
March 22, 2018
Philadelphia has designed as historic a building that once served as a waystation on the Underground Railroad. The "conductors" were William and Letitia Still. He was a son of freed slaves. A prominent member of the Philadelphia Anti-Slavery Society, he was also a known leader in the movement to free other slaves, along the secret route of safe houses and areas known as the Underground Railroad. He is thought be many historians to have coined the term.
Interactive Climate Map Shows Past, Future
March 21, 2018
A geography professor's new project can facilitate current climate comparisons and future climate predictions. Tomasz Stepinski, of the University of Cincinnati, unveiled an interactive map that incorporates 50 years of meteorological data compiled from 50,000 weather stations around the world. Students or other researchers can compare their own area to others in the world having a similar climate. The map also looks to the future, using prediction models to show graphically where in the world will experience higher or lower levels of climate change in the next 50 years.
Wreckage Found of USS Juneau, Ship Carrying 5 Brothers
March 19, 2018
Whereabouts of another sunk American ship are now known, thanks to an ongoing salvage project by Microsoft co-founder Paul Allen. This time, it's the USS Juneau, perhaps most well-known for carrying five brothers from the same family. The ship lies on the Pacific seafloor near the Solomon Islands. The Juneau launched in late 1941 and went on patrol a few months later in the Atlantic. In August 1942, the cruiser entered the Pacific and saw action a few times, including in the Battle of the Santa Cruz Islands and in the Naval Battle of Guadalcanal. Among the dead when a Japanese submarine sunk it were the five Sullivan brothers.
High Court Won't Touch New Pennsylvania Congressional Maps
March 19, 2018
The nation's highest court has weighed in on the redesigned Pennsylvania congressional maps, and the result is a clear and concise refusal to take action, meaning that the original decision stands. Earlier this year, the Pennsylvania Supreme Court had struck down the state's existing congressional district boundaries, saying that the maps, as designed by the state legislature, were an unconstitutional instance of gerrymandering, drawing up voter districts for overwhelmingly partisan means. The state high court then set a very short timeline for the legislature to draw up new maps for congressional boundaries and for the state's governor to sign the bill into law. That didn't happen, and the court itself drew up new maps, after consulting with both Democrats and Republicans. The new maps show a more even spread in political preference as identified by voters. Republican lawmakers then asked the U.S. Supreme Court to intervene. The new petition cited the U.S. Constitution in arguing that the Pennsylvania Supreme Court had overstepped its bounds, but the U.S. Supreme Court did not agree. In fact, the high court included no comments in its decision not to review the case; further, no justice dissented.
Thousands in National School Walkout
March 14, 2018
Thousands of students across the country participated in the National School Walkout, an event planned to memorialize those who lost their lives in a Florida school shooting in February. More than 3,100 separate groups of students (and, in many cases, adults), numbering close to 200,000 people in all, marched, chanted, or stood or sat silently at 10 a.m. in their local time zone. The protests were planned to last 17 minutes, one minute for each of the 14 students and three adults who was shot and killed on February 14 at Marjory Stoneman Douglas High School, in Parkland, Fla. The suspected perpetrator, a former student at the school, faces charges of premeditated murder and attempted murder. (A further 17 students were wounded in the attack.)
Norway's Ulsom Claims First Iditarod Win
March 14, 2018
The Iditarod has a first-time winner. Joar Ulsom from Norway was first across the finish line in Nome and claimed victory in the 988-mile Iditarod Trail Sled Dog Race, dethroning defending champion Mitch Seavey, who placed third. Nic Petit, who led the race at one point, finished second. Ulsom finished in 9 days, 12 hours. He seized the lead late in the race when Petit got blown off course during a blizzard. For his win, Ulsom claimed $50,000 and a new truck.
Google Co-founder Unveils Self-flying Taxi in New Zealand
March 12, 2018
Joining a growing number of other countries, New Zealand is launching itself into the flying taxi market, thanks in large part to efforts and funding from Google co-founder Larry Page. Page, also known as much of the brains behind Google's driverless car efforts, set up a California-based company called Kitty Hawkthat has been testing an air taxi named Cora for several months, operating in New Zealand under the company name Zephyr Airworks. New Zealand authorities said that the air taxi service could be fully operational within six years; Page has set a timeline of three. Testing was done in secret in the Canterbury region of the country's South Island.
Solar Power Plant Opens at Chernobyl
March 12, 2018
Ukraine is making the most of unusable land by setting up solar power generators on the site of Chernobyl, one of the world's worst nuclear disasters. To date, nearly 4,000 photovoltaic panels crown a 4-acre concrete slab that itself sits atop a mountain of radioactive waste, the by-product of the 1986 nuclear meltdown that killed dozens and displaced more than 100,000. The Chernobyl solar panels will generate enough power to supply 2,000 homes.
International Solar Alliance Holds 1st Summit
March 11, 2018
New Delhi was the location for the first gathering of the International Solar Alliance, and the organization already has a pile of money to put towards its goals. Indian President Ram Nath Kovind and French President Emmanuel Macron were co-hosts of the event, which gathered together heads of 23 nations and another 10 ministerial representatives. Indian Prime Minister Narendra Modi proposed creating the organization in 2015, at the India Africa Summit and again at the United Nations Climate Change Conference in Paris. The treaty-based International Solar Alliance (ISA) opened for business in December 2017, with headquarters in Gurugram, India. To date, 121 countries have committed to joining and 58 of those have signed the organization's framework agreement.
Confederate Statues Make Way for Abolitionist Hero Tubman
March 11, 2018
Harriet Tubman's name now graces an area that once housed statues honoring heroes of the Confederacy. Baltimore officials in August 2017 removed from the area statues honoring Confederate Generals Robert E. Lee and Stonewall Jackson along with three other monuments, so that a tree-filled area of Wyman Park Dell can be named Harriet Tubman Grove. The ceremony took place on the 105th anniversary of Tubman's birth, now celebrated in Maryland as Harriet Tubman Day. Ernestine Jones-Williams, who is descended from Tubman, addressed the gathering, which featured more than 200 people.
7 Years Later, a Tale of 2 Walls in Tsunami-ravaged Japan
March 11, 2018
Seven years behind a massive earthquake and tsunami struck Japan and killed nearly 18,000 people, parts of the rebuilt country now are now behind very tall concrete walls designed to prevent a repeat disaster. The March 11, 2011 disaster generated powerfully driven waves that had little trouble smashing through the existing 13-foot wall. In the space where that breakwater once sat is now a 41-foot-high wall made of concrete that government officials will hold back the angry seas created by the next tsunami. A total of 245 miles of concrete walls have been built. Another set of walls, those built to keep radiation-contaminated water from seeping into the ground surrounding the Fukushima Dai-ichi Nuclear Power Plant–site of a nuclear meltdown in the days following the quake–have been doing their job, for the most part; but they were built in order to keep all contaminated water away from the rest of civilization. Recently, the Tokyo Electric Power Company (Tepco) said that their efforts to seal off the contamination might take until 2020.
Amelia Earhart Found, Scientist Claims
March 8, 2018
An anthropologist who has long studied Amelia Earhart is touting new evidence in his assertion that the final destination of the famed aviatrix is now known. Richard Jantz, a professor meritus of forensic anthropology at the University of Tennessee, has re-examined bones found on remote Nikumaroro (Gardner) Island and is now almost certain that they belong to Earhart, who disappeared along with her navigator, Fred Noonan, on July 2, 1937, while attempting a round-the-world flight.
Canadian Civil Rights Pioneer on Vertical $10 Bill
March 8, 2018
The first Canadian bank note showing a vertical image highlights a female civil rights protester. Viola Desmond struggling long and hard to bring about more civil rights for black people in Canada. Her face now graces the C$10 bill. Desmond was jailed in 1946 for protesting racial segregation by refusing to give up her seat in a whites-only section of a Halifax movie theater. Her actions helps start the country's civil rights movement.
Millions of Women on Strike in Spain
March 8, 2018
Spain was a hotspot in protests associated with International Women's Day. Spanish unions said that 5.3 million of that country's women had joined a 24-hour strike. Working women did not work; women who had home duties refrained from those. Organizers urged protesters not to spend money, either. Motivation for the strike was a desire to call attention to gender violence and to wage inequality. A recent survey found that women in Spain eanred 13 percent less an hour than men who did the same work.
263 Miles in, Seavey Back in Command of Iditarod
March 8, 2018
Approaching a third of the way into the race, defending champion Mitch Seavey has taken over the lead of the Iditarod Trail Sled Dog Race. Seavey, who set a course record in 2017, was the first to leave the checkpoint at the village of Nikolai, 263 miles into the 988-mile race. Hot on Seavey's heels were Norway's Joar Lefiseth Ulsom and Wasilla's Ryan Redington, who had led earlier in the race. Farther back in the pack, mushers were complaining of temperatures that they said were too warm. Measurement devices read 32 degrees Fahrenheit, and some mushers had yet to get out of their sleeping bags, reclining on straw next to their dogs at required rest stops.
Iditarod Teacher on the Trail for 20th Year
March 8, 2018
Virginia 5th-grade teacher Heidi Sloan is this year's Teacher on the Trail. It is the 20th year of the program.
Sloan took part in two weeks of intensive training in Alaska in mid-2017, after being named to the post. Sloan works at Stafford County's Ferry Farm Elementary School. She has taught for 16 years. She is originally from Michigan so is familiar with the cold that she is experiencing in Alaska. She is regularly updating Paws along the Trail, a blog about her experiences.
More Foes of Switching Clocks as Daylight-saving Time Nears
March 7, 2018
Florida is the latest state to make an attempt stop switching clocks back and forth. The Florida legislature has approved such a bill, and Gov. Rick Scott need only sign that bill for it to become state law. If that happens, Florida residents will not set their clocks back in the fall but instead remain on Daylight-saving Time. Already, two other states–Arizona and Hawaii–have made provisions to ignore the one-hour clock switch that occurs once each spring ("Spring Forward") and one each fall ("Fall Back"). As well, two New England states–Maine and Massachusetts–are considering joining the anti-clock-switch clans.
German Message in Bottle Found 132 Years Later in Australia
An Australian family has found the world's oldest known message in a bottle. And 132 years later, the message inside could still be read. The family from were walking on a remote beach in West Australia on January 21 when they found the bottle, which they assumed was trash. Determined to take it off the beach, Tonya Illman picked it up and saw right away that it was something more than trash. Instead, they found inside a note on which was printed a message asking whoever was reading the words to contact the German consulate. The date on the note in the bottle was June 12, 1886.
Smithsonian to Display Newly Found Harriet Tubman Photo
March 6, 2018
A rare photo of Harriet Tubman, the most famous conductor on the Underground Railroad, has found a public home in the nation's capitol. The National Museum of African American History and Culture, part of the Smithsonian, will include the photo in a special exhibit later this year. The photo shows Tubman in her 40s and was discovered in an album once owned by Emily Howland, who lived in Sherwood, N.Y., near Tubman's home in Auburn. The photo is distinctive, historians say, because few photos of the famed abolitionist remain and the ones that do show her in her elder years. As well, the photo shows her looking reserved and relaxed, in stark opposition to the image that many people have of her based on her accomplishments. The museum and the Library of Congress bought the photo album for $161,000 at an auction in 2017.
USS Lexington Wreckage Found off Australia
March 5, 2018
Marine explorers have located the remains of the USS Lexington, one of America's first aircraft carriers. The carrier, sunk by Japanese forces during the 1942 Battle of the Coral Sea, now rests nearly two miles below the surface, 500 miles off the coast of Australia. The battle, the first carrier battle in history, took place May 4–8, with the last two days of the battle comprising the bulk of the fighting. Japanese and American forces traded airstrikes. As a result of the bombardments, the Lexington was left with critical injuries, and the U.S. Navy decided to scuttle the carrier. Another carrier, the USS Yorktown, was also damaged. Japanese forces also sunk an American destroyer and a fleet oiler, which had to be scuttled as well.
Found Footage Shows Aftermath of 1906 SF Quake
March 4, 2018
Footage showing the aftermath of the devastating 1906 San Francisco earthquake has turned up at a flea market. On April 18, 1906, a powerful earthquake hit Northern California, flattening the city of San Francisco and doing similarly destructive damage to much of the surrounding area. About 3,000 people were killed as a result of the quake and the subsequent fire. The Richter scale was not in use at the time of this quake, but later estimates put the Richter scale-equivalent at a magnitude of 7.8. The reel, which includes nine minutes of very clear footage shot two weeks after the earthquake and fire, was on offer at the Alemany Flea Market, a weekly sale of antique or vintage items in San Francisco's Bernal Heights.
A Few Troubles as Iditarod Begins
The Iditarod Trail Sled Dog Race will kick off under a cloud, and it's not the weather. First, about the weather: The race will run the southern route, which is 13 miles longer than the northern route, for the first time since 2013. Race officials have gone away from the every-other-year route choice in favor of the northern route for the past four years because of poor trail conditions and, surprisingly, not enough snowfall. However, last year's runner-up, Dallas Seavey, will not be racing after four of his dogs tested positive for a banned painkiller and animal rights protesters are planning to attend both the race start and the finish.
Red Sea Islands Go from Egypt to Saudi Arabia
March 3, 2018
A pair of Red Sea islands will now be owned by Saudi Arabia, after Egypt's top court swept away all legal challenges. The two countries agreed to the transfer of Sanafir and Tiran in 2016, but opponents of the move lodged legal challenges. A decision by the Supreme Administrative Court against the move was in opposition to a decision by the Court of Urgent Matters, and so the Egyptian Supreme Court weighed in to say that it was the only court whose decision mattered and that it had no problem with the transfer. Egypt's Parliament approved the deal in June 2017, and Egyptian President Abdel Fattah Al-Sisi signed the bill into law a month later. Opposition to the deal was not confined to the courts. Protesters took to the streets in big numbers as well.
Teacher's Blackboard Makes Computer Screen Come Alive
Teaching children how to use a computer without using a computer to demonstrate is a reality for many. One teacher in Ghana takes up his chalk and goes to work. Richard Akoto is a teacher at the Betenase M/S Junior High School in Kumashi, a city that is 250 miles away from Accra, Ghana's capital city. He teaches information and communications technology. He teaches his students many things about computers, by drawing on the blackboard.
5,000-year-old Mummies Sport Tattoos
March 1, 2018
New investigations of 5,000-year-old mummies have revealed the world's oldest figurative tattoos. The mummies, one male and female, were found about a hundred years ago in Gebelein, in what is now Upper Egypt, south of Luxor. Radiocarbon dating on the bones put them living between 3351 B.C. and 3017 B.C. Researchers at the British Museum, where the mummies have been, found tattoos of a bull and a sheep and a set of S-shaped motifs. The man's tattoo, revealed by recent infrared scanning, is of overlapping horns of a bull with a long tail and a sheep with a humped shoulder. The woman's most prominent tattoos are in the shape of an S and run down her right shoulder. Another L-shaped image depicts batons used in dance, researchers said.
Sweet Greenery: LEGO Chooses Sugarcane over Oil in Plastic Toys
March 1, 2018
LEGO will start making toys from plants, the company said. The Danish company has used petroleum in the plastic used to make its toys for decades. Now, however, in a move toward sustainability, LEGO will use sugarcane to power its plastics. First off the rank, in a nod to being green, are trees and bushes, which will be made of a software plastic known as polyethylene. The plant-based LEGO trees, bushes, and leaves will begin appearing on store shelves by the end of the year, the company said.
2020 Olympics Mascots Unveiled
February 28, 2018
Organizers of the 2020 Olympics have unveiled the mascots. They are futuristic digital characters. Organizers had announced that Japan's schoolchildren would vote on the mascots. A total of 205,755 classes at 16,769 elementary schools voted; each class cast one vote. They voted from a short list of three pairs. The winning pair received 109,041 votes. The blue and white mascot is for the Olympic Games. The pink and white mascot is for the Paralympic Games. Both combine a checkered pattern, which is in line with traditional Japanese designs, with a more futuristic look. Ryo Taniguchi, a California art graduate, was the designer.
IOC Reinstates Russian Olympic Team
February 28, 2018
The International Olympic Committee has reinstated the membership of the Russian team.
The IOC had banned the Russian team from the 2018 Winter Olympics after finding evidence of widespread doping from as far back as 2012. In PyeongChang, 168 athletes from Russia who had passed further drug tests competed under the banner of Olympic Athletes from Russia (OAR). Together, those athletes won 17 medals, including two gold. One gold medal went to Alina Zagitova; the other went in multiple to the men's ice hockey team. At both medal ceremonies, the Olympic flag flew during the playing of the Olympic theme. At the ice hockey ceremony, the Russian athletes sang their national anthem after hearing the Olympic theme.
Dog Domesticated 14,000 Years Ago: Study
February 27, 2018
Archaeologists say that they have found evidence of humans' having a pet dog 14,000 years ago. A new study of the century-old Oberkassel remains has convinced researchers that the man and the woman buried in the grave cared for the dog buried in the grave, in a way that modern humans would find familiar.
Multi-million-dollar Upgrade for 'Doomsday Vault'
February 27, 2018
On the heels of a new delivery of crops, the so-called "Doomsday Vault" is getting a multimillion-dollar upgrade. Just to make sure that the vault doesn't suffer a repeat of the 2017 flooding that infiltrated the entranceway, Norway's government has announced a 100-million- kronor (US$12.7 million) cash infusion to upgrade the facility. Among the upgrade projects are a new building for emergency power and refrigerators. Current requirements are that the vault must be kept at a temperature of –18° Celsius (–0.4 Fahrenheit). Also planned is a new concrete access tunnel.
1 Million Unique Crops in 'Doomsday Vault'
February 26, 2018
Make it 1 million seeds in Norway's safeguard against the apocalypse.
The Global Seed Vault, in Svalbard, has been running for 10 years now, squirreling away stashes of the world's crops to be able to provide in case of dire emergency; to celebrate, vault officials have announced that they have 1,059,646 packets of seeds, after receiving a delivery of more than 70,000 packets, including unique varieties of black-eyed peas, corn, rice, and wheat.
Touchscreen Use Interfering with Children's Pencil Skills: Study
February 26, 2018
A new report out of the U.K. claims that children first entering school are finding it difficult to hold a pencil. The cause: too much use of a touchscreen. In an age in which many, many adults have smartphone and tablets and spend a lot of time using them, the same is true of many children. Even very young children are being given tablets as presents; the market for tablet apps for children has skyrocketed in recent years. Many of those apps are designed to help children, and many educators tout the educational benefits of using such technology and its software in order to augment children's learning. But touching a screen is not gripping a pencil or a pen. That skill, once thought to be second-nature, has been found lacking in a new generation of early schoolchildren. Doctors in the U.K. are encouraging parents to help their children develop hand strength and dexterity by engaging in muscle-building play, such as by using building blocks and by playing more outdoors.
China Censoring Winnie the Pooh in Online Chats
February 26, 2018
Mentioning Winnie the Pooh on Sina Weibo could get people in trouble. The Communist Party of China recently proposed a slight rewrite of its constitution to eliminate the wording that limits a president to two five-year terms. President Xi Jinping was elected in 2012 and began serving as president in March 2013. He is slated to begin his second term in office soon. Under the currently worded constitution, he would have to leave office in 2023. Sina Weibo is China's equivalent of Twitter. And now, anyone using Sina Weibo and typing in words like "constitution rules" and "re-election" and even "Winnie the Pooh" receive a message saying that those words are not permitted. Xi has long been subject to derogatory comparisons to Winnie the Pooh, including side-by-side illustrations showing a slight similarity, at least in the minds of some people. Chinese Internet monitoring authorities also are not allowing any words that appear to criticize the proposal to eliminate term limits for the presidency.
LiDAR Reveals 'Medieval Manhattan' in Mexico
Hot on the heels of another success in Guatemala, researchers have used ground-breaking scanning technology to lift from obscurity a massive medieval settlement in what is now Mexico. Angamuco was built about A.D. 900 by the Purépecha, a civilization that rivaled the Aztecs. The Purépecha had a network of cities, including a capital at Tzintzúntzan, on the edge of Lake Pátzcuaro in today's western Mexico; descendants of those medieval people live in the area today. What the archaeologists investigating Angamuco discovered was that city was twice as big as the capital and perhaps as big as today's Manhattan. The population of Angamuco would not have been as high, however; estimates are a high of about 100,000,
New Pennsylvania Congressional Maps Released
February 19, 2018
The Pennsylvania Supreme Court has released its newly redrawn congressional district maps, replacing the ones that the Republican-led legislature had drawn after the 2010 Census. The boundaries will apply for the state's May primary elections.
Tokyo Planning 1148-foot-tall Wooden Skyscraper
A Tokyo skyscraper will commemorate the 350 anniversary of the founding of a forestry company–in 2041. It's the brainchild of Sumitomo Forestry Company, and the building will be made mostly of wood. The Japanese Government in 2010 passed a law requiring that wood be used for all public buildings three stories or smaller; the Sumitomo project envisions a building much larger: 1,148 feet and 70 floors. It will be the country's tallest building. The building, known as the W350 Project, will have 10 percent steel and 90 percent wood, with the beams, braces, and columns made of a hybrid of those two materials.
Investigation into Russian Curler's Failed Drug Test
February 19, 2018
Aleksandr Krushelnitckii has left the Winter Olympic Games after testing positive for the banned substance meldonium. He and his wife, Anastasia Bryzgalova, won the bronze medal in mixed double curling; it was the debut of the event and Russia's first ever medal in the sport. Meldonium is a heart drug that boosts endurance and is the World Anti-Doping Agency's banned list. Athletes are tested twice, creating an "A" sample and a "B" sample; the "B" sample is tested only if the "A" sample is positive. After the "B" sample test, the Court of Arbitration for Sport (CAS) opened an investigation into the athlete. The CAS has the power to take away medals from both athletes. Krushelnitckii is in Seoul, awaiting a decision by the CAS.
George Washington's Hair Tucked Away in 18th Century Library Book
February 14, 2018

Secreted between the pages of an almanac on the shelf of a New York college library for nearly the life of the country have been six strands of hair from the head of George Washington. Officials at Schenectady's Union College made the announcement recently, after completing a recent inventory. The leather-bound book, Gaines Universal Register or American and British Kalendar for the Year 1793, once belonged to Philip J. Schuyler, whose father, also named Philip, was a general serving under Washington during the Revolutionary War. Gen. Philip Schuyler, one of the founders of Union College, had three other children: Angelica, Margarita, and Elizabeth, the wife of Alexander Hamilton.
Life-size Camel Carvings Found in Saudi Arabia
February 13, 2018
Archaeologists have discovered a significant number of 2,000-year-old life-sized stone sculptures of camels in Saudi Arabia. A group of French and Saudi scientists have been excavating in the Al Jawf province, in the northweest part of the country near Jordan. They have named the place the Camel Site. Such stone carvings are rare in the Arabian peninsula; the ones that have been found scenes of hunting and war. Other carvings, particularly of animals, have been abstracts. The camel carvings were done in proportion, showing individual legs and other lifelike elements.
Pennsylvania Governor Vetoes New Congressional Maps
February 13, 2018
Pennsylvania Gov. Tom Wolf has vetoed a proposal for new congressional district maps for his state, charging that the legislature had done nothing to address the issue for which the state Supreme Court had voided the existing maps: they were gerrymandering in the extreme.
February 12, 2018
Fast food workers across the South are marching to promote the Fight for $15 movement to improve wages for low-income workers. They marched on the 50th anniversary of the start of the Memphis sanitation strike, whose participants included Martin Luther King, Jr.
'Heist of the Century' Author on Trial as Mastermind
February 12, 2018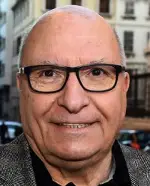 Can a 74-year-old author be prosecuted for committing a crime that he wrote about in a book? French authorities say, "Oui!" and have arrested Jacques Cassandri and put him on trial. Eight years ago, authorities claim, Cassandri wrote a book that described in quite accurate detail how a gang of thieves spent months tunnelling into a bank vault in Nice in 1976. The theft in the Riviera branch of the Société Générale was termed the "heist of the century" and was the inspiration for several other books and for a major release film
EU to Ponder Time-out on Clocks Switch
February 12, 2018
The EU is serious about time—Daylight-saving Time, that is. The European Parliament voted overwhelmingly to commission a review into whether turning clocks back and forward one hour each year is still worth the hassle that many people and businesses find it. The decades-old practice of turning clocks back in the autumn and forward in the spring dates to the early 20th Century, when it was thought prudent to maximize daylight hours and to minimize electricity consumption. Subsequent reviews have changed dates on which clocks go backward or forward, and some critics of the practice have become more vocal in recent years. In recent weeks, a petition to reconsider the practice in Finland gathered 70,000 signatures. That country's parliament asked the EU to reconsider the clocks change, as did the government of Lithuania. The EU has heard similar proposals in recent years.
February 12, 2018
Ellen Johnson Sirleaf, until recently the President of Liberia, has achieved another first. The first female leader of her country, she is also now the first woman to win the Mo Ibrahim Prize for Achievement in African Leadership. Sirleaf united her country after a period of civil war and served two terms as President of Liberia. She was also awarded the Nobel Peace Prize in 2011. The prize, carries with it a $5 million prize.
Ancient Briton Had Dark Skin, Blue Eyes
February 6, 2018
People who lived 10,000 years ago in what is now the United Kingdom had dark brown skin and blue eyes, according to new DNA analysis of the country's oldest complete skeleton. The remains, discovered in 1903, have been dubbed Cheddar Man because of where they were discovered: in Gough's Cave in Cheddar Gorge, Somerset. Examination of the bones and DNA had previously revealed that the man was 5 foot, 5 inches tall and in his early 20s when he died, possibly violently, from blows to the head that resulted in fractures to the skull. The skeleton has been on display at the National History Museum in London. A replica rests where the original was found, in Gough's Cave. The DNA of Cheddar Man was intact; and scientists from the National History Museum and from University College London, after extracting a few tiny amounts of bone powder from the skull, have found in the still-intact full genome variants associated with color of eye, hair, and skin, suggesting the dark skin and hair and blue eyes. The results can be seen in a striking facial reconstruction.
Discovery Expands Known Mayan Areas
February 4, 2018
Archaeologists using cutting-edge technology have revealed the ruins of more than 60,000 houses, palaces, elevated highways, and other evidence of Mayan civilization in Guatemala. The discovery could represent a major re-examination of the extent of the ancient Central American civilization. The area is a wide swath of what is now the sometimes think jungle canopy of northern Guatemala. The researchers used a new technology known as LiDAR (Light Detection and Ranging) to digitally strip away the vegetation, revealing the remains of human settlement underneath. Of particular interest to the archaeologists were the remains of elevated highways that connected urban centers and multifaceted industrial-sized farming systems, including not only terracing but also irrigation, suggesting that area previously thought uninhabitable because of thick jungles were, in fact, home to many, many people.
Spain Cracks 500-year-old King Ferdinand Code
February 4, 2018
Codebreakers have solved a 500-year-old mystery involving the king who sponsored Columbus's sailing to the New World. The king was Ferdinand of Aragon, who used a secret code to issue instructions to his top military commander, Gonzalo de Córdoba, during their country's campaigns in Italy in the early 1500s. The code contained 88 different symbols and 237 combined letters.
Team Fluff Repeats at Puppy Bowl, by a Nose
February 4, 2018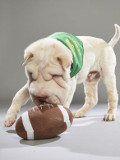 Team Fluff continued its dominance at the Puppy Bowl with a second straight triumph over Team Ruff. Unlike last year's blowout, however, this one was a squeaker. It was left to Kaleb Junior, a brave pup rescued from Hurricane Maria-ravaged Puerto Rico, who scored the winning goal, cementing a 52–47 victory for the Fluffy ones.
Teens Running for Top Statewide Office
February 4, 2018
The Kansas House Elections Committee is pondering an age requirement for candidates for statewide office, after reports that seven teenagers are running for governor and secretary of state.
The state of Kansas has no minimum age for candidates for governor. Kansas is one of two states with no such minimum; Vermont is the other. Kansas also has no minimum age requirement for candidates running for lieutenant governor, attorney general, or secretary of state. A 13-year-old is running for governor in Vermont.
4,440-year-old Tomb Built for Powerful Priestess
February 4, 2018
A tomb discovered near Cairo dates to 4,440 years ago and is thought to belong to a high-ranking priestess, Egyptian officials said.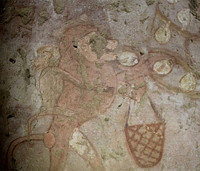 The tomb, found in Giza's western necropolis, belonged to Hetpet, a priestess of the goddess Hathor and known associate of Egyptians of the highest authority, said Antiquities Minister Khaled al-Enany. Notable as well was the relatively good condition of the contents of the tomb, including wall paintings not always seen in such tombs: grazing animals, people gathering fruit, and monkeys eating fruit and dancing in front of musical accompaniment. Monkeys were often kept as pets at this time.
10,000-year-old Crayon Found in England
January 28, 2018
Archaeologists in the United Kingdom are convinced that they have found a 10,000-year-old crayon. The utensil, reddish-brown and made from ocher, is less than an inch long and about a quarter-inch wide; one end was sharpened. The utensil, along with many other items including an ocher pebble that dates to the same time period, were found at a site called Star Carr, near Lake Flixton, in Scarborough, in England's Yorkshire. The area was a lake long ago but is now covered in peat. Ocher was used by ancient hunter-gatherers to repeal insects and sunburn and to help preserve animal hides. Now, after re-examining an object first found a few decades ago, a team of archaeologists have concluded that one piece of ocher shaped like a modern pencil was used as a primitive crayon, to apply color to things, or as a tool for doing art.
Women Outnumber Men Entering Oxford
January 28, 2018

Oxford University, one of the oldest postsecondary institutions in the United Kingdom if not the world, has admitted more women than men for the first time in its history. Oxford doesn't have an official founding date, but references to it have appeared in texts for about a millenium. The Oxford website says that teaching existed there "in some form" in 1096. The latest data from the U.K. Universities and Colleges Admissions Service included stats showing that in 2017, incoming female undergraduates numbered 1,070 and incoming male undergraduates numbered 1,025.
Coffee and Canines: NYC Opens Dog Café
January 24, 2018
Not be outdone by Los Angeles, New York has opened a dog café. It's Boris & Horton, in Manhattan's East Village. This dog café will be having weekend adoption and fostering sessions; but having cats on hand in the hopes that human visitors will take them home, as with cat cafés, is not the everyday mission of Boris & Horton. The café is named for the dogs of the two owners: Coppy Holzman owns Boris, and Logan Mihkly (Coppy's daughter) owns Horton. The owners chose the location because of its proximity to Tompkins Square Park, a popular nearby dog and owner hangout. Across the street is an animal hospital.
'Dirty' Taj Mahal Getting Mud Bath Cleansing
January 23, 2018
Workers are covering the Taj Mahal, one of the world's most famous monuments, with mud. It's all part of an effort to give the 17th-Century mausoleum a good cleaning. It's not just normal mud, though. What cleaners are applying is known as Fuller's earth, a mud paste that serves as a method of absorption of the large amounts of dirt and grease that have accumulated on the famous white walls through the years. The mud is left to dry for a day or two, held in place by polythene sheets. Then, just like the mud packs that people put on their faces, the Taj Mahal mud coverings will be washed off. Similar methods of preservative cleaning have been used in Italy and in the United Kingdom.
Rosie the Riveter Inspiration Dead at 96
January 22, 2018
The inspiration for the iconic Rosie the Riveter, symbol of wartime women's "We Can Do It!" attitude, has died. Naomi Parker Fraley was 96 when she died in Longview, Wash. A longtime California resident, Fraley was not long identified as Rosie the Riveter; instead, another woman lay claim to that identity for several decades.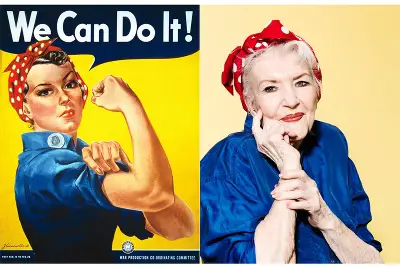 All Pennsylvania Congressional Districts Invalid
January 22, 2018
Pennsylvania's Legislature has until February 15 to come up with a replacement for the state's congressional map, in the wake of the state's Supreme Court striking down the boundaries for all 18 congressional districts. The 5-2 decision included a proviso that the state high court would take it on itself to put a plan in place for the May 15 primary elections if the Legislature did not meet its timeline and Gov. Tom Wolf did not sign the bill into law.
Longest Underwater Cave Contains Mayan Relics
January 22, 2018
Divers in Mexico have discovered what is the largest known underwater cave, stretching 216 miles underneath the Yucatan Peninsula. The cave is a network of sorts, connecting two large caves, Sac Actun, measuring 163 miles, and Dos Ojos, measuring 52 miles. The team who discovered the connection, Gran Acuĺfero Maya (GAM), have named them the Sac Actun cave system. The system is near Tulum, a beach resort in the state of Quintana Roo that was a walled city in the times of the Maya, one of Mexico's most well-known ancient societies. Maya thrived throughout Mexico and Central America from about 1800 B.C. to the 9th Century A.D.
Americans keeping warm in the chill, a North Korean pop princess, and more.
Ride-hailing Companies Recruiting Saudi Women Drivers
January 11, 2018
Two taxi alternatives are looking to make it big in Saudi Arabia, with women drivers. The Kingdom recently changed decades of law and practice and allowed women to drive. In a decision announced in October 2017, Saudi King Salman bin Abdulaziz said that women could begin achieving a driver's license in June 2018. Now, Uber and Careem, two ride-hailing applications, are recruiting female drivers.
China Unveils Longest Glass-bottom Bridge, Again
January 10, 2018
China has built yet another glass-bottomed bridge, this one even longer than the ones before it. The latest spans 1,600 feet over 715 feet of empty air, in between two mountain peaks in the northeast part of the country. A total of 1,077 glass panels that are 1.6 inches thick make up the 13-foot-wide bridge, which is in the Hogyagu Scenic Area, in Hebei Province.
Stoves of Jefferson Chef James Hemings Found
January 10, 2018
Archaeologists know a bit more about James Hemings, the enslaved head chef to Thomas Jefferson. Excavations underneath what had for many years been public toilets at Jefferson's Monticello homestead unearthed the remains of the kitchen used by Hemings to cook meals for Jefferson and his guests.
Snow Falls on 'Gateway to the Sahara'
January 9, 2018
Snow fell in an Algerian desert town for the second year in a row. The town, Ain Sefra, is known as the "Gateway to the Sahara."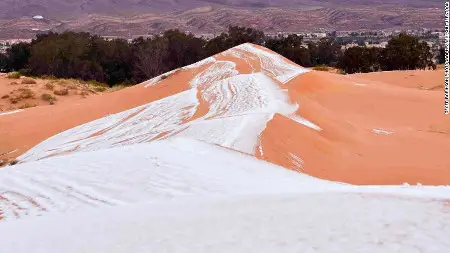 Ancient DNA Points to Newly Discovered Bloodlines
January 6, 2018
After examining the bones of two girls who died more than 11,500 years ago, archaeologists have concluded that they have found a new branch of Native Americans. Dr. Ben Potter, of the University of Alaska, discovered the girls' bones and other remains at the Upward Sun River site in Alaska's Tanana River Valley in 2006. The area was occasionally a stopping point for settlers arriving from Siberia. The girls' remains rested atop a hearth. An extensive DNA search of the remains determined that the girls had different mothers and also found a type of mitochondrial DNA (which passes to a child only through the mother) that is still found in Native Americans living today.
Iceland Companies Have to Prove Gender-equal Pay
January 8, 2018
Now in effect in Iceland is a law mandating that companies and government agencies that employ 25 or more people must prove that they grant equal pay for equal roles. The most prominent result is that women will now be paid the same as men for doing the same job. The Althing, the Icelandic government, passed the law in 2017, and the law took effect on Jan. 1, 2018. The country has had an equal-pay law since 1961, but that law required an employee to prove discrimination. The new law makes it mandatory and puts the onus on companies to prove that they are compliant. The government led by Prime Minister Katrín Jakobsdóttir has granted a four-year grace period. Small businesses and agencies must obtain a certificate from the government that says that the company's pay policies have been reviewed and match the terms of the law, which also aims to prevent discrimination based on ethnicity or orientation.
North Korean figure skaters, Russian hockey players, prizes that medal winners will get and more.