Antarctic Thaw Reveals Century-old Notebook
October 30, 2014
Thawing ice and snow in Antarctica have revealed yet another century-old artifact, this one a notebook from the expedition of Robert Falcon Scott. The notebook belonged not to Scott but to George Levick, who was both a surgeon and a photographer. In the notebook, Levick kept notes about he photographs he had taken at Cape Adare, in 1911, photos that are now in the Scott Polar Research Institute.
A 96-year-old Shrine to a Soldier Who Never Came Home
October 26, 2014

The soldier isn't coming home, but his bedroom is still ready for him. Hubert Rochereau, a French soldier, died on the World War I battlefields of Flanders, when he was 21. His parents kept his bedroom the way it was when he left. It still looks the same. Rochereau, born in the manor house in 1896, died at the battle of Loker, on April 26, 1918. Since that time, the owners of the French manor house in Belabre, where Rochereau and his parents once lived, have kept up their end of the bargain, fulfilling the terms of the 1936 contract of owning the house by maintaining the young soldier's bedroom intact.
Oakland's Cat Cafe a First in the U.S.
October 26, 2014
America has a cat cafe. It's called the Cat Town Cafe, and it's in Oakland, Calif.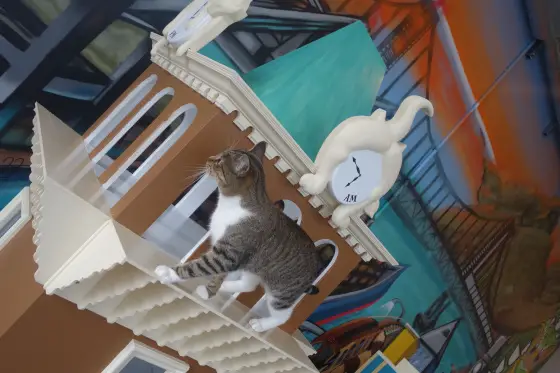 The downtown cafe is a combination of food and drink purveyor and feline rest area. Human customers are, of course, allowed to bring their cats with them. Cats can lounge on their humans' laps in a special area decked out for cats' pleasure, including models of some of the city's well-known buildings, including the iconic Tribune Tower. Murals of the San Francisco Bay Area cover the walls.
Sistine Chapel Ceiling Revealed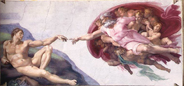 After four long years of labor, Michelangelo revealed to the public the paintings he had done on the ceiling of the Sistine Chapel. How did he paint on the ceiling, which was nearly 68 feet off the ground? Did he become rich because of this masterpiece? Find out the answers to these and other questions in this illustrated, easy-to-read article.
King Tut's Tomb Opened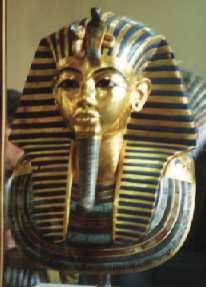 The treasures found in King Tut's Tomb are almost beyond imagining. They certainly were in 1922, when Howard Carter and others opened the tomb. The last resting place of the "boy king" was unknown for more than 3,000 years. But Carter and his team found the tomb and then opened it. The first opening took place on Nov. 4, 1922. The team found many amazing things inside, including the famous golden mask at right.