Headmaster Calls for More Rhymes in School
October 6, 2015
History instruction needs more rhymes, a former school headmaster says. Tony Little, headmaster at Eton College for 13 years, made the case at the Cheltenham Literature Festival, saying that modern school study programs, particularly history, focused too much on modern and global history and not enough on the early years.
New Part of Gilgamesh Epic Found
October 4, 2015
A recently translated clay tablet contains a previously unknown section of the famed Epic of Gilgamesh, widely thought to be the world's first epic poem. The tablet was part of a larger purchase of several dozen tablets by Iraq's Sulaymaniyah Museum in 2011. The tablets were rather dirty but largely intact. Scholars spent a few years cleaning the tablets and then translating the cuneiform writing.
980-foot Glass-bottom Bridge Unveiled in China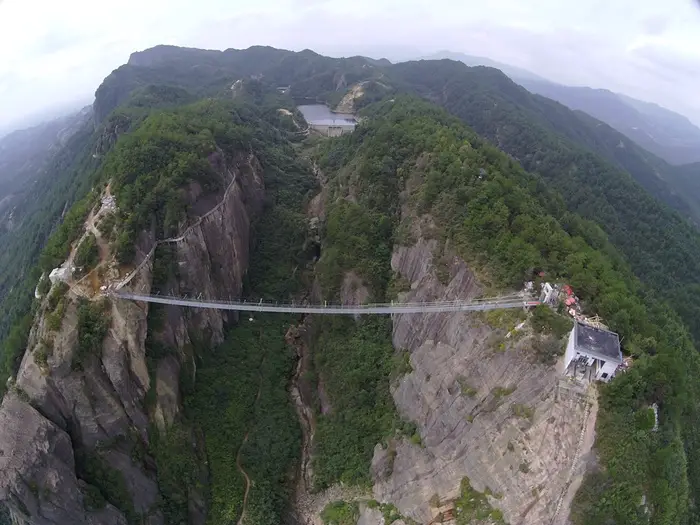 October 4, 2015
China has taken the wraps off a glass-bottom suspension bridge that spans 980 feet across a canyon in a national park and offers an unobstructed view 590 feet down to the canyon floor. The name of the bridge is Haohan Qiao, which roughly translates to "Brave Men's Bridge" in English. The bridge connects two cliff faces in the Shiniuizhai National Geological Park, in the Hunan province, in the southern part of the country.
Tested Successfully in Traffic: Driverless Truck, Bus
October 4, 2015
Germany and China have upped the ante on driverless vehicles. The German automaker Daimler has conducted a test of a self-driving truck, on the Autobahn. And Chinese automaker Yutong has tested a huge self-driving bus through a busy city.