U.K. to Display Declaration, Bill of Rights
July 17, 2014
For the first time ever, residents of and visitors to the United Kingdom can get an up-close view of the Declaration of Independence and the Bill of Rights. Thomas Jefferson's handwritten copy of the Declaration and one of 12 original copies of the Bill of Rights will join other landmark documents in a British Library display celebrating the 800th anniversary of Magna Carta.
New Amelia Earhart Finishes Round-the-world Journey
July 12, 2014
Amelia Earhart, a modern namesake of the famed pioneering aviatrix, completed the round-the-world flight that resulted in the disappearance of the original Amelia, landing back in Oakland after flying more than 24,000 nautical miles. Her mother, Deborah Dale, and her father, Glen Earhart, were there to meet her. Amelia Rose Earhart, no relation to Amelia Mary Earhart, flew with her navigator, Patrick Carter, taking off from Oakland on June 21 and making 17 stops along the way, visiting Australia, Brazil, Tanzania, and Trinidad and Tobago, among others.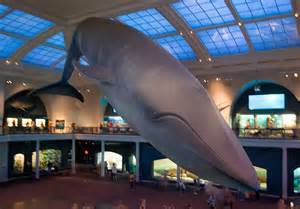 It's a Night at the Museum for Adults
July 9, 2014
The American Museum of Natural History will play host to a sleepover for adults on August 1. The New York museum, famous for its "A Night at the Museum" sleepover for children, is expanding its program to include people 21 and over. Behind-the-scenes tours are planned, and the $375-per-person price tag includes access to all food and drinks that the museum deems fit to serve up. That fee includes the possibility of actual sleeping, of course, and participants are urged to bring sleeping bags, bedrolls, whatever they can carry for a group sleep under the museum's famous 97-foot-long blue whale.