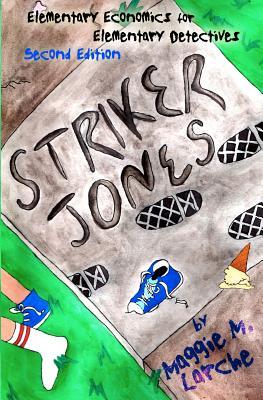 Striker Jones, Economics Detective
Striker Jones knows his economics. After reading this book, other kids will, too. Each chapter in this great book by Maggie M. Larche is a mini-mystery involving Striker and his friends and classmates. Each chapter ends with a leading question, for readers to think about before turning the page and getting the answer. The solution reinforces the economics concept(s) at work in Striker's solving the case. This is a fun way to learn (or relearn) the basics of economics.
Clara Barton and the Red Cross
The American Red Cross, a symbol of medical help known the world over, was the creation of a shy farm girl from Massachusetts, Clara Barton. It is perhaps one of medical history's greatest examples of "filling a need."
Elizabeth Blackwell: America's First Female Doctor


Elizabeth Blackwell became a doctor at a time when women weren't let into college, let alone into medical school. She persevered, graduated, started practicing medicine, and became a hero to women across America. She did this in the 19th Century.
Patrick Henry Utters Famous Line

One of the most famous speeches in American colonial history was given on March 23, 1755. This was the famous speech of Patrick Henry, noted lawyer and revolutionary.
He spoke to his fellow Virginians at St. John's Church in Richmond, urging them to take up arms in self-defense. Great Britain had gone too far in imposing taxes and other restrictions on Americans, and it was time for the colonists to defend themselves. He ended this famous speech with the words "I know now what course others may take; but as for me, give me liberty or give me death."
Custom Search
Social Studies
for Kids
copyright 2002-2015,
David White
---