Pet Conundrum the Focus of New Dr. Seuss Book
July 22, 2015

Dr. Seuss is so popular that he can get a book published 24 years after his death. What Pet Should I Get, by (the now late) Theodore Geisel, will be published by Random House on July 28. The intial print order is for 1 million copies, but analysts insist that a second printing should be just around the corner. The last Dr. Seuss book published in the author's lifetime was Oh, the Places You'll Go!, in 1990. Geisel died the following year. The "new" story features a brother and sister being overwhelmed by choices at a pet shop. The boy and girl look nearly identical to the two featured in One Fish Two Fish Red Fish Blue Fish, which was published in 1960.
Dutch Dream of LEGO-like Plastic Roads
July 21, 2015

Imagine driving on a road made of recycled plastic. That could be a reality, if a Dutch project is successful. KWS Infra, a Netherlands-based company, is embarking on a project to use plastic bags, bottles, and other waste fished out of the sea or dumped in landfills as the main ingredient in new roadways. The idea is to take plastic that would otherwise be burned and put it to a more driver-friendly use.
Figure 8 Ferris Wheel Rising above Macau
July 21, 2015

A Ferris wheel in the shape of a figure 8 will soon be part of the landscape in Macau. Studio City, in Macau's Cotai Strip, is set to become one of the world's most exclusive casinos. The $3.2 billion development will feature a 1,600-room hotel, many opportunities to gamble and shop and eat, a Batman-themed ride, and the 425-foot-high "Golden Reel," with its distinctive two-wheel connected shape, designed to look like a massive film reel. The ride's nickname is the "Golden Reel."
Driverless Cars on the Road in Fake City
July 20, 2015

When is a town not a town? When no one is driving the cars. That's the case in Mcity, a 32-acre controlled test environment at the University of Michigan that features roads, streetlights, stop signs, traffic signals, traffic circles, a bridge, bicycle lanes, and even hydrants and sidewalks designed to simulate a real living/working space in which researchers can test driverless cars. Also in the grid are a four-lane highway, complete with entrance and exit ramps. For the more adventuresome "drivers," the researchers have provided a variety of road coverings, including asphalt, brick, dirt, and concrete.
Ultra Runner Breaks Appalachian Trail Record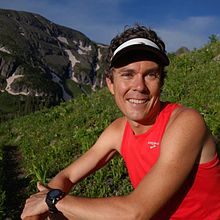 July 20, 2015
The typical traveler along the Appalachian Trail completes the 2,189-mile journey in five to seven months. Scott Jurek did it in 46 days. Of course, he ran it. Jurek, a 41-year-old ultramarathoner from Boulder, Colo., ran the trail north, from Georgia's Springer Mountain to Maine's Mount Katahdin. He began on May 27 and finished on July 12. His official finish time was 46 days, 8 hours. It was a new record by just 3 hours. (Jennifer Pharr Davis was the record-holder, running the Trail in 46 days, 11 hours in 2011.) Along the way, Jurek battled exhaustion, dehydration, knee pain, and even a muscle tear that saw him struggle through the mountains of Tennessee and North Carolina and nearly stop.