---
Oldest Iditarod Winner is Also the Fastest
On This Site
Share This Page

---
Follow This Site


March 14, 2017
Mitch Seavey made history in two ways by the winning the 2017 Iditarod Trail Sled Dog Race. In addition to winning his third Iditarod, Seavey became the oldest, at 57, to win the race and he set a course record.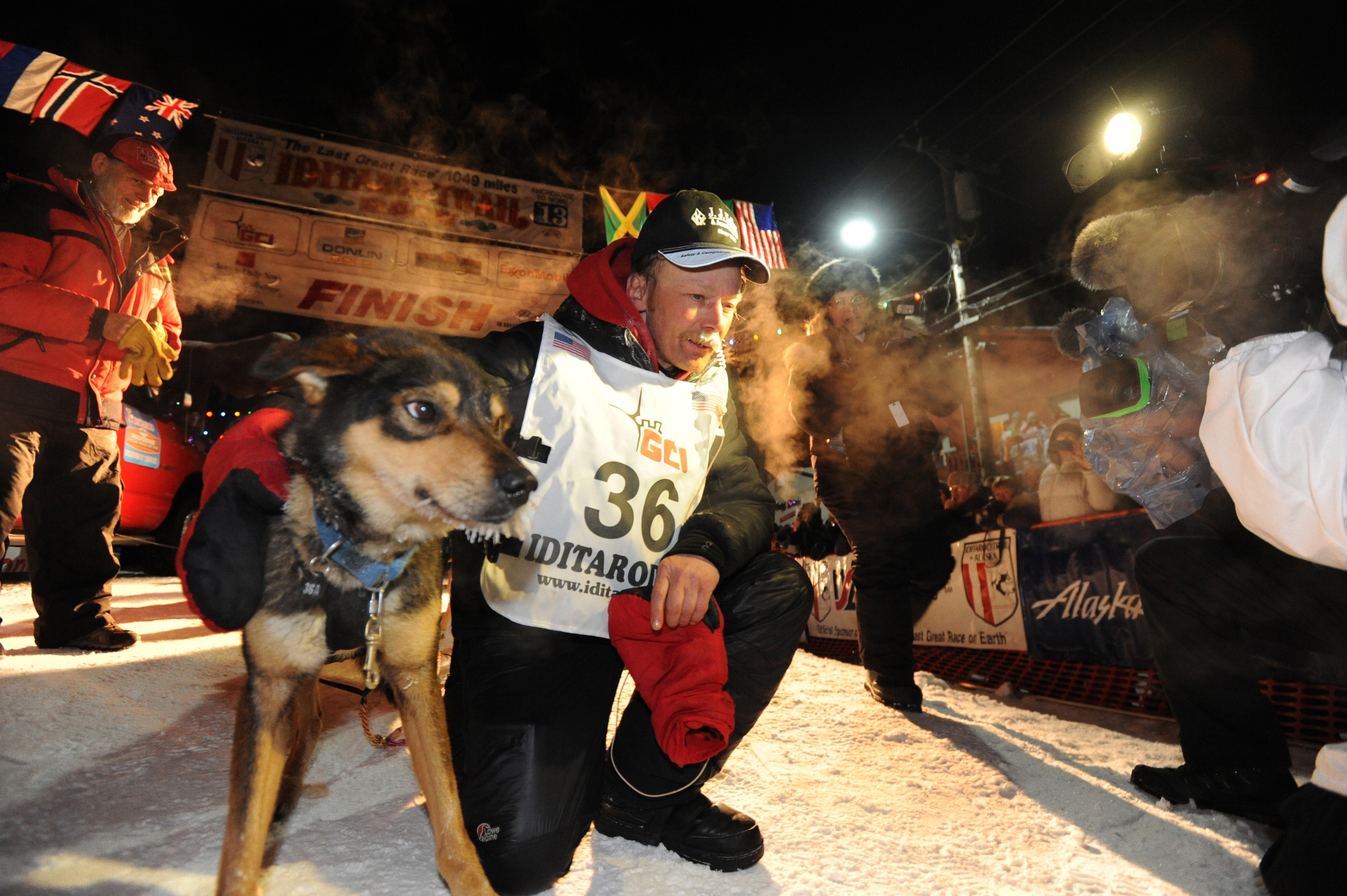 Seavey had won in 2004 and in 2013. That 2013 victory was significant in that it broke what would have been a five-peat by his son Dallas, who won in 2012 and in 2014–2016. Dallas Seavey, in winning in 2016, set a course record of 8 days, 11 hours, 20 minutes, 26 seconds.
This year, Mitch Seavey came home in Nome in a time of 8 days, 3 hours, 40 minutes, 13 seconds. For winning, he received $75,000 and a new truck. When Seavey won in 2013, at age 53, he became the then-oldest winner.
Dallas Seavey finished second, nearly three hours after his father did. In third was France's Nicolas Petit, who finished just five minutes behind second.
The 1,000-mile-plus race began March 6 in Fairbanks, after race officials moved the start because of poor snow conditions. A total of 71 teams made the start, after five teams scratched.
Mitch Seavey said that during some parts of the race, he put some of his dogs on the sled, to give them a rest; Seavey said that doing that could have helped his team set the course record. Dallas Seavey had employed a similar tactic in previous races.
The Seavey Iditarod pedigree extends to the first year of the race, 1973, when Dan Seavey, father to Mitch and grandfather to Dallas, competed. Dan Seavey took part five in five Iditarod races; his best finish was in third, in 1973.