---
Brazil a Favorite, Under Pressure, to Win as World Cup Host
---
June 11, 2014
Brazil, as the host nation, is one of the heavy favorites to win the 2014 soccer World Cup. If Team Brazil is to win, they will have to improve on what their fans see as disappointment the past two World Cup tournaments.
Brazil was knocked out in the quarterfinals the past two times, losing to France in 2006 and to the Netherlands in 2010. (Both teams made it to the finals in those years, but neither of those teams won, France losing to Italy and the Netherlands losing to Spain.)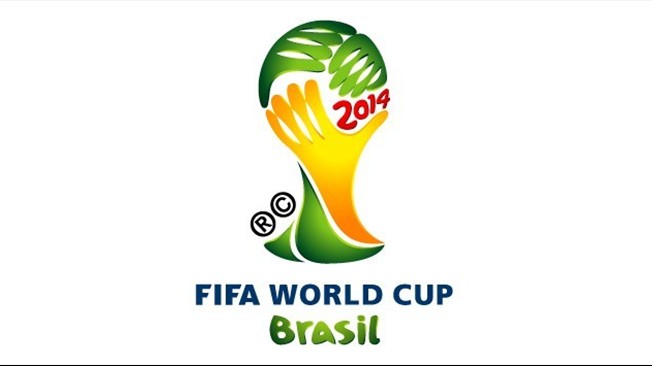 Only six host nations have won the World Cup: Uruguay in 1930 (the first World Cup), Italy in 1934, England in 1966, (then-West) Germany in 1974, Argentina in 1978, and France in 1998. Brazil has appeared in the final seven times, winning five of those. Brazil last served as host nation in 1950, losing 2-1 in the final to Uruguay before a finals-record crowd of 174,000 in Rio de Janeiro.
Brazil enter this year's World Cup having won 15 of its last 16th matches, the only loss a 1-0 defeat to Switzerland. Brazil won the eight-team warm-up Confederations Cup, defeating Spain 3-0 in the 2013 final.
Other nations considered as favorites are Germany, Italy, the Netherlands, Spain, and Uruguay.
The 2014 World Cup runs June 12-July 13. A total of 21 teams will play 64 matches at 12 venues around Brazil. Cities playing host to match will be Belo Horizonte, Brazilia, Cuiaba, Curitiba, Fortaleza, Manaus, Natal, Porto Alegre, Recife, Rio de Janiero, Salvador, and Sao Paulo. Semifinal matches will take place in Belo Horizonte and Sao Paulo, and the final will be in Rio de Janeiro.
About 3 million tickets are available, and organization officials report that a sellout is imminent.
FIFA, the sport's governing body, will hand out $576 million in prize money:
The winning team gains $35 million in total for its national soccer federation.
The runner-up gets $25 million.
Third- and fourth-place teams get $22 million and $20 million, respectively.
The other four teams in the quarterfinals get $14 million.
The other eight teams making the round of 16 get $9 million.
The other 16 teams in the 32-team tournament get $8 million.
Participating nations are these:
Algeria
Argentina
Australia
Belgium
Bosnia and Herzegovina
Brazil
Cameroon
Chile
Colombia
Costa Rica
Croatia
Ecuador
England
France
Germany
Ghana
Greece
Honduras
Iran
Italy
Ivory Coast
Japan
Mexico
Netherlands
Nigeria
Portugal
Russia
Spain
South Korea
Switzerland
United States
Uruguay