---
Soccer World Cup Preview
---
The soccer (football) World Cup begins on Friday, June 11, with the host nation, South Africa, taking on Mexico in Johannesburg. The final will be July 11, again in Johannesburg.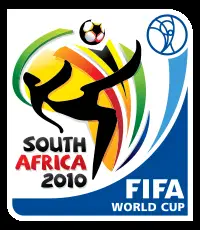 Other cities and towns where games will be played are Blemfontein, Cape Town, Durban, Nelspruit, Polokwane, Port Elizabeth, Pretoria, and Rustenburg. (Click here for a map showing these cities.)

It is the first time that an African nation has played host to the World Cup, in this the 19th playing of the famed world tournament. The first World Cup took place in 1930. The Cup did not take place in 1942 and 1946 because of World War II.

Brazil, the only team to have played in every tournament, has won the Cup five times, the most overall. Italy has won four times. Germany has won the Cup three times. Boasting two wins are Argentina and Uruguay. England and France have won once.

A total of 204 teams played qualification matches beginning in August 2007 and ending in late 2009. At the previous World Cup, in Germany, Italy defeated France to win the Cup. (For the record, the final was 5-3, the result of a penalty shootout made necessary by the 1-1 score after extra time had ended.)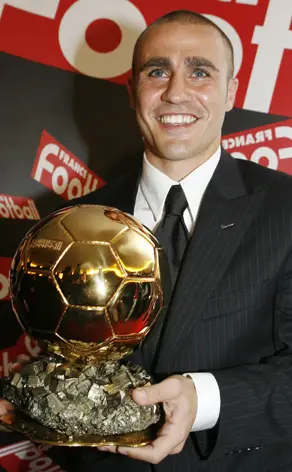 The focus is definitely on teams and countries, but certain famous players will make their mark as well. The Golden Ball (won in 2006 by Fabio Cannavaro of Italy, right) will be presented to the best player, as voted on by sporting media. The top goalscorer will win the Golden Shoe. The best goalkeeper will win the Yashin Award, named for the famed Russian goalkeeper Lev Yashin, whom many longtime observers think was the best at his position ever to play the game.

Yashin was the only goalkeeper to win the European Football of the Year award. More tellingly, he stopped 150 penalty kicks in his career. (A penalty kick is a free kick, involving one player against the goalkeeper. The odds in such a scenario are very heavily in favor of the opposing player.)

One factor that could play heavily as the tournament progresses is the altitude of some of South Africa's cities, namely Johannesburg, Pretoria, and Polokwane. Players from both Japan and South Korea will have the benefit of a low-oxygen room, where they can get used to the thinner air in the same way that people train for climbing tall mountains. Players from many other countries have been making such preparations for months.
Here are the group assignments:
Group A

France
Mexico
South Africa
Uruguay


Group B

Argentina
Greece
Nigeria
South Korea

Group C

Algeria
England
Slovenia
United States

Group D

Australia
Germany
Ghana
Serbia

Group E

Cameroon
Denmark
Japan
Netherlands

Group F

Italy
New Zealand
Paraguay
Slovakia

Group G

Brazil
Ivory Coast
North Korea
Portugal

Group H

Chile
Honduras
Spain
Switzerland