---
South Korea's President Ousted from Office

On This Site
Share This Page

---
Follow This Site



March 11, 2017
Park Geun-hye is no longer the President of South Korea.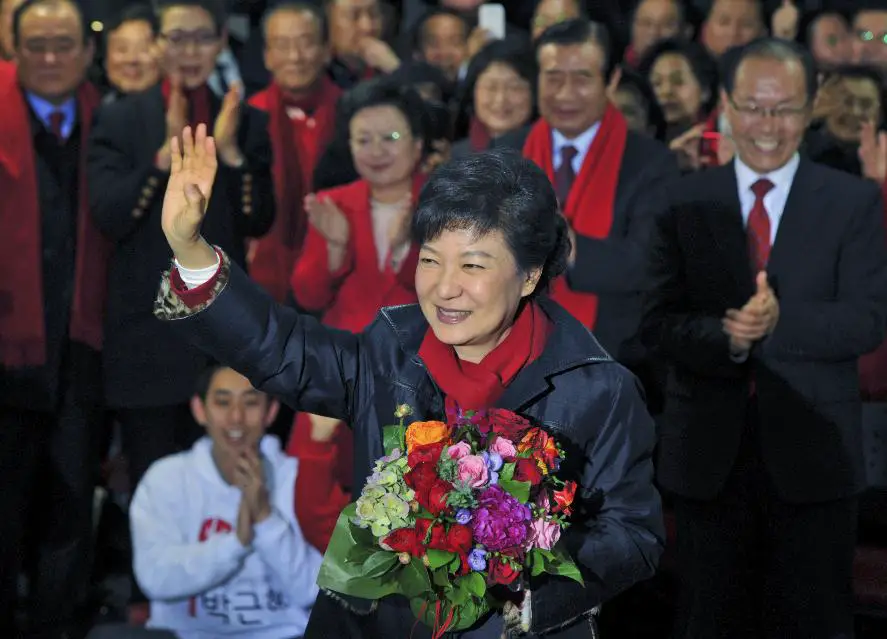 Park, 65, was impeached by Parliament late last year and was on suspension awaiting a decision by the country's highest court. That decision came, in the form of an unanimous ruling upholding the impeachment. After the Constitutional Court ruling, two groups, one supporting Park and the other opposing her, clashed on the street outside the courtroom. Two people were killed in the fracas.
Acting President Hwang Kyo-ahn, who has been effectively running the country while Park while on suspension, must now oversee a new election, which must take place within 60 days. The national election commission has said that the election will take place by May 9.
As a result, Park is no longer the leader of the country and so has lost any immunity that she have might have enjoyed as president. She could face criminal charges in the wake of accusations of improper contact involving her close friend Choi Soon-sil. The accusations include allegations that Choi used her connection with the president to pressure companies to give millions of dollars to non-profits controlled by Choi. Park is alleged to have played a role in this pressuring. Choi, a private citizen, is also alleged to have been given unprecedented access to presidential activities, including editing speeches and even making government appointments. The two have been friends for 40 years.
Park, elected in 2012, was the country's first female president. Her father, Park Chung-hee, was president in the 1960s.