Silk Road Cemetery Discovered in China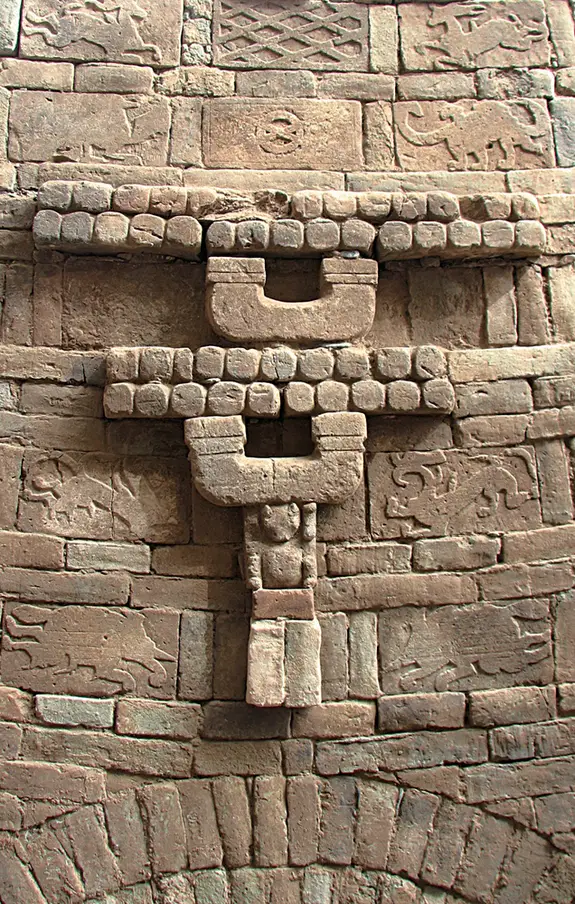 November 25, 2014
Archaeologists have discovered a 1,700-year-old cemetery on China's fabled Silk Road.The cemetery is near modern-day Kucha, in the northwest area of the country. Now in Aksu Prefecture, Xinjiang, Kucha was in earlier times the largest of dozens of western kingdoms in a region known as Xiyu or Quici and an important destination along the Silk Road, a network of trade routes that linked Ancient China and Ancient Rome. Kucha, on the northern edge of the Taklamakan Desert, was also an important early center of Buddhism. The archaeologists, from the Xinjiang Institute of Cultural Relics and Archaeology, excavated 10 tombs in all. Seven of the tombs were large brick structures, the most notable of which still contains carvings of mythological symbols.
Calorie Count Mandate Extends to Movies, Pizza, Chain Restaurants
November 25, 2014
From 2015, calorie counts will be on display at chain restaurants, pizza providers, and movie theaters around America. The rules, announced by the Food and Drug Administration, apply to chains made up of 20 or more restaurants. Chains applies to both fast food outlets and sit-down restaurants. Significantly, the rules apply to both food and alchoholic beverages. Calorie counts for all menu items in both categories must be displayed. This applies to both printed menus and posted menu boards.
6-year-old World's Youngest Microsoft Specialist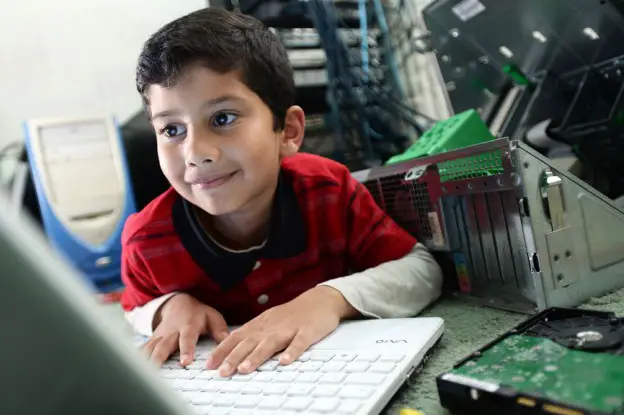 November 23, 2014
Ayan Qureshi is 6. He is also a Microsoft-certified computer specialist. Qureshi, a Pakistani boy now living in the United Kingdom, was 5 years, 11 months old in October 2014 when he received his Microsoft Certified certificate. This made him the world's youngest such specialist, besting the previous record held by another Pakistani boy, Mehroz Yawar, who was 6 when he he passed his exams.
Jakarta Plans Massive Project to Keep Sea at Bay
November 23, 2014
The Indonesian Government has announced a multi-billion-dollar project designed to offset a projected rise in sea levels that would otherwise decimate the capital city of Jakarta, home to nearly 10 million people. Jakarta has 40 percent of land lying below sea level to begin with, and the city is sinking by as much as six inches each year, from a combination of causes. Sea levels are rising globally and are affecting other cities and nations as well. Jakarta, however, has a combination of natural and manmade factors that are putting increasing pressure on the city's landscape.
Report Predicts Widespread Flooding in Major Cities
November 23, 2014
Sea levels have been rising at various rates for some time now, part of the natural cycle of the planet. A new report, however, raises the alarm for dozens of large cities that could be adversely affected in the next few decades. The report, from the Union of Concerned Scientists, forecasts large amounts of tidal flooding for nearly two dozen East Coast and Gulf Coast cities by 2045.
Instructors Breaking World Record to Deliver Undersea Classroom

November 22, 2014
Two Tennessee college instructors are spending the semester underwater, delivering an online biology course. Bruce Cantrell and Jessica Fain, an associate professor of biology and adjunst instructor, respectively, at Roane State, a community college in Harriman, Tenn., are living and working for 73 days in an underwater environment, to provide their students with some real-world experience as part of Classroom Under the Sea.
Chocolate Giant Warns of Worldwide Shortage
November 22, 2014
Chocolate supply could be limited in the next few years, and climate change could be partly to blame. The world's largest chocolate manufacturing company, Switzerland's Barry Callebaut Group, is warning of a potential shortage of cocoa by 2020. Cocoa, one of the most familiar ingredients in chocolate, is grown in South America, Asia, and western Africa, but most of the world's cocoa is grown in Ghana and Cote d'Ivoire. Recent climate projections for that area of the world are for a nearly 4-degree Fahrenheit increase in temperatures by 2050. The higher the temperature, the more water evaporates and the less is available for cocoa trees.