---
Qatar Inks Fighter Planes Deal with U.S. as Gulf Crisis Deepens
June 17, 2017
Qatar will buy 36 F-15 fighter jets from the United States, at a cost of $12 billion, the Pentagon has reported. At the same time, two U.S. navy vessels arrived in Qatar, home to America's largest air base in the region, for a joint exercise with the Qatari Emiri navy. Just last month, the U.S. and Saudi Arabia agreed on a large arms deal that was reported as having a price tag of up to $500 million, for tanks, missile defense systems, and cybersecurity technology. Qatar and Saudi Arabia are on opposite sides of a diplomatic dispute that also involves, all on the Saudi side, Bahrain, Libya, the Maldives, and the United Arab Emirates. Qatar has refuted the other countries' assertions that it harbors terrorist organizations. Also at issue is Qatar's relationship with Iran, which Saudi Arabia and other nations would prefer is an adversarial one.
Salem Witch Trial Testimony Sets Auction Record
June 17, 2017
A record of court testimony from the Salem witch trials has set a record at auction, Christie's has reported. The New York auction house sold a deposition from the trial of Margaret Scott for $137,500, the most money ever paid for a Salem-related item. Pre-auction estimates of a purchase price ranged from $50,000 to $80,000. Teenager Mary Daniel gave the deposition, under oath, and the deposition was used as evidence in the witchcraft trial of Scott, who was convicted and later hanged in September 1692.
Puerto Ricans Vote for Statehood amid Questionable Turnout
June 11, 2017
For the second time, a majority in Puerto Rico have voted for American statehood. What happens next isn't up to them. The U.S. Congress has the final approval on whether Puerto Rico becomes the 51st state. Reports were that 97 percent of votes cast were for statehood. However, turnout was relatively light, reported at just 23 percent. Three political parties urged their members to boycott the vote.
Avebury Burn Site Predates Stonehenge by 800 Years
June 11, 2017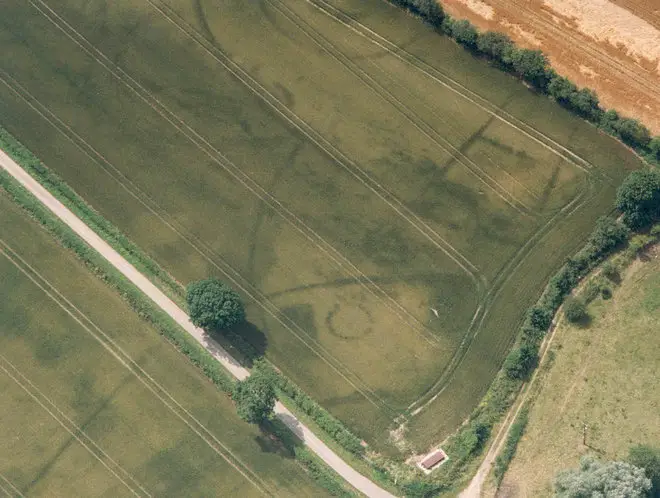 A massive monument that was burned in ancient times at the famed Avebury site is 800 years older than previously believed, English scientists have said, after conducting new research using new technologies. Avebury Henge is a collection of three large stone circles, larger and older than the more celebrated Stonehenge. The monument is marked by wooden posts at the Avebury site and is, when viewed from the air, in the shape of a pair of glasses, complete with a gap in between the two circles.
Qatar Foes Release 'Terror List' as Diplomatic Row Worsens
June 8, 2017
Qatar will not change its foreign policy, the country's foreign minister said, even as the diplomatic row in the Persian Gulf region deepened. Sheikh Mohammed bin Adbulrahman Al Thani confirmed his country's position in the wake of an economic and political blockade by several other Gulf nations, who also released a "terror list."
Japan Clears Way for Emperor to Abdicate
June 8, 2017
Japan's Emperor Akihito now has permission to abdicate, after the country's parliament passed a law creating the possibility. Akihito, 83,had cancer surgery in 2003 and then underwent heart bypass surgery in 2012, and he publicly suggested a year ago that his ongoing health problems were interfering with his duties. He has been on the throne since 1989, when he succeeded his father, Sh?wa. When Akihito steps down, at the end of 2018, he will be succeeded by his eldest son, Crown Prince Naruhito.
Middle Eastern Countries Isolate Qatar on Terrorism Charges
June 6, 2017
Several countries have cut off diplomatic ties and closed up air, land, and sea links with Qatar, citing reports that the Persian Gulf monarchy is and has been funding terrorist groups. Making the break were Bahrain, Egypt, the Maldives, Saudi Arabia, the United Arab Emirates, and Yemen. Those countries banned all flights from their countries to Qatar, and vice versa. The International Air Transport Association called on all countries involved to restore air links as quickly as possible. The countries also ordered the expulsion of Qatari foreign ministers from their shores and gave Qatari citizens within their borders 14 days to leave. Saudi Arabia closed its capital city office of the Al-Jazeera global news channel, which is based in Qatar.