MOOC Downsized Equals SPOC
December 4, 2013
The SPOC is set to follow the MOOC. Harvard, Cal-Berkeley, and a small number of other American universities are planning to launch a smaller version of the massively popular MOOC, or "massive open online course." The new version has the acronym SPOC, which standards for "small private online course."
MOOCs a Big Hit, Definitely Off-campus
December 4, 2013
Echoing the first word of their acronym, MOOCs have become massive. The massive open online courses, which in general don't result in academic credit, have proven incredibly popular in the past few years, as universities across the U.S. have raced to put verbal, audio, and video lectures and other coursework online for students to access. Estimates of students currently enrolled in MOOCs run in the millions.
Egypt Draft Constitution Ready for Referendum
December 4, 2013
Egypt's new draft constitution now heads to a referendum, after a 50-member drafting panel approved all 245 articles of the revised governmental blueprint. The panel, headed by former presidential candidate Amr Moussa, forwarded the draft constitution to interim President Adly Mansour, who will set a date for the referendum. Voting is expected early in 2014.
Russian Olympics Officials Reveal Snow Stockpile
December 4, 2013
Russia has been stockpiling snow. Organizers of the 2014 Winter Olympics, in Sochi, Russia, have stored 500,000 cubic meters of snow, enough to fill 200 Olympic-sized swimming pools. The organizers envision the snow stash as a backup, in case the winter doesn't provide enough snow or the planned snowmaking machines don't deliver.
Oldest Printed American Book Sets Auction Record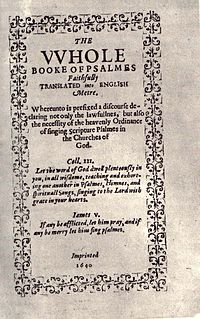 December 2, 2013
The first book printed in what is now America has set a record at auction. The Bay Psalm Book sold for $14.2 million at a Sotheby's auction in New York. The previous record was $11.5 million, paid in 2010 for John James Audubon's Birds of America.The buyer, David Rubenstein of the Washington, D.C., investment company the Carlyle Group, said that he would loan the book to a number of U.S. libraries before placing it in one of those libraries on long-term loan. The book went on a tour of the country earlier in the year.
China Launches Moon Rover Mission
December 2, 2013
China has launched its first rover mission to the Moon.
A Chang'e-3 rocket carrying a rover named Jade Rabbit (or Yutu) blasted from the Xichang Satellite Launch Center. The rover is expected to touch down on the lunar surface on December 14. China's space agency and the European Space Agency are tracking the progress of the mission. China is the third country to launch a lunar surface mission. The United States was first on the Moon, and the Soviet Union followed a few years later.