Online Vote to Pick New Monopoly Tokens
January 16, 2017
The public will again get to choose tokens for the popular board game Monopoly. Game maker Hasbro will release a new version of the classic property acquisition game called Token Madness. The catch this time is that the eight tokens that will be included in the new version will be chosen by worldwide vote; that vote, of course, will take place via the Internet. The top eight vote-getting tokens from a cast of 64 will represent the future.
Pendant Possible Link to Anne Frank
January 16, 2017

A pendant that is only the second of its kind known has been found at the site of a former Nazi death camp; the other known pendant belonged to Anne Frank. The young Jewish girl known worldwide for her diary died at the Bergen-Belsen concentration camp in 1945. She is known to have had a pendant just like the one just found.
Lights Out for the 'Greatest Show on Earth'
January 16, 2017

The curtains will soon close on the "Greatest Show on Earth." Ringling Bros. and Barnum & Bailey Circus have announced that it will close up shop in May, ending 146 years of circus entertainment. Faced with drops in ticket sales and increases in both operating costs and negative publicity, Feld Entertainment CEO Kenneth Feld made the decision to end the circus's run permanently.
Obama Proclaims Reconstruction Monument
January 15, 2017
A handful of locations in Beaufort County, S.C., will make up the Reconstruction Era National Monument, after a proclamation by President Barack Obama. The locations are in and around the cites of Beaufort and Port Royal and the islands of Hilton Head and St. Helena.
African-American Liberty to Grace $100 Coin
January 15, 2017

A new commemorative coin will she Lady Liberty as an African-American woman, a first for the United States. On the coin face, a crown of stars holds back Lady Liberty's hair. On the reverse is an eagle in flight. The U.S. Mint and Treasury will create 100,000 of the 24-carat gold coins, which will have one ounce and have a face value of $100.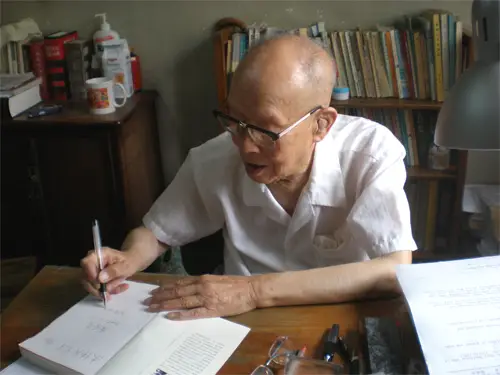 Pinyin Creator Dead at 111
January 15, 2017
Zhou Youguang, the creator of the Romanized Chinese writing standard Pinyin, has died. He was 111. The alphabetic system he helped create is used by hundreds of millions of people in China alone and by billions of people all around the world.
Stonehenge Tunnel Approved
January 15, 2017
The United Kingdom Government has signed off on a plan to make it easier for tourists to get to Stonehenge. The iconic thousands-of-years-old set of stone circles in Wiltshire gets more than 1.3 million visitors a year. Most of those visitors arrive by car and find it not that easy or quick to get anywhere near the World Heritage Site. The Government's $2.4 billion construction plan, set to begin in 2020 and take four years, includes widening of the nearby highway, the A303, and also constructing a two-mile tunnel underneath the site.
New Wrinkle in D.B. Cooper Hijacking Mystery
January 15, 2017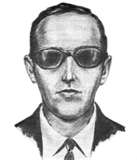 Cutting-edge technology has led to what investigators hope is a lead in the 40-year-old mystery of D.B. Cooper. Cooper hijacked a plane in 1971, got a $200,000 ransom, then jumped in midair, taking the money with him. He was not seen again. Scientists trained a powerful electron microscope on a tie that the man known as Cooper left behind, and what they found was rare earth elements. What the scientists now want is more information.