Honus Wagner: Baseball's Durable 'Flying Dutchman'
---
Honus Wagner might not have had the look of a baseball player, but he definitely had the ability. A stocky, bow-legged man, he was one of the speediest players ever to play the game, routinely leading all of baseball in stolen bases and extra-base hits, while also playing nearly flawless defense. Widely considered to be the greatest shortstop ever to play the game, he was one of the first five players ever elected to the National Baseball Hall of Fame, along with Babe Ruth, Ty Cobb, Walter Johnson, and Christy Mathewson.
Wagner's given name was Johannes, and he was born in small-town Pennsylvania in 1874. His mother called him Hans, and his later became Honus. When he was 12, he dropped out of school to help his older brothers in the nearby coal mines. When they weren't working, they played baseball together.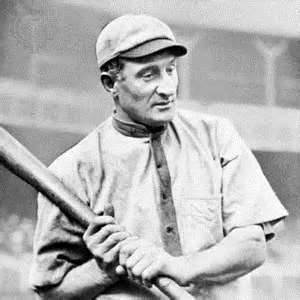 Honus's older brother, Albert, was considered the baseball player in the family. The two would spend hours practicing, to improve Albert's game. (He played at a minor-league level.) When Albert's team needed more players, Albert suggested that the manager take a look at young Honus. The manager was impressed and signed Honus to the team. The younger Wagner responded by hitting .313 in 1896 and .374 the following year, performances that convinced the manager to recommend Honus for the Major Leagues. (Albert had a brief Major League career as well.)
Wagner played for the Louisville Colonels for three seasons, beginning in 1897. When the National League eliminated four teams, including the Colonels, Wagner was one of the players retained by Colonels owner Barney Dreyfuss, who also owned the Pittsburgh Pirates. Wagner started for the Pirates in 1900 and played for another 17 years, in the process becoming one of the game's all-time greats.
He had an exceptional eye for hitting and won the National League batting title a record eight times, in a span of 12 seasons. He recorded more than 200 hits in two separate seasons and 3,415 in his career, boasting a .327 career batting average.
A speedster on the bases, Wagner routinely stretched singles into doubles (640 lifetime) and doubles into triples (252 lifetime). When he wasn't doing that, he was stealing second base and third base and, sometimes, even home. In 1899, he became the first person to steal all three in succession. He repeated the feat four times in his career. His career stolen base total was 722.
He got his nickname, "The Flying Dutchman," for his great speed. In his case, "Dutchman" was an alteration of "Deutschman." Wagner was the son of German immigrants.
Wagner's Pirates played in two World Series in his career. In 1903, the first-ever World Series, Wagner recorded the first-ever World Series RBI and, later, the first-ever World Series stolen base. However, the Pirates lost to the Boston Americans. Pittsburgh was back in the World Series in 1909, battling Ty Cobb 's Detroit Tigers. This time, the Pirates came out on top, behind a dominant performance from Wagner. He hit .333 for the series and stole six bases.
His 1908 season was probably his best offensively. He led the National League in nine offensive categories. He got 201 hits, of which 39 were doubles and 19 were triples, and his batting average was .354. He also had 109 runs batted in and 53 stolen bases.
A superb defensive player, Wagner is known first and foremost for his play at shortstop. However, he played every position but catcher in his career and didn't settle into the starting shortstop role until playing with the Pirates for a few years. He was solid defensively no matter where he played, making just 720 errors in a total of 13,630 chances (for a 95 percent success rate).
Wagner was also known for his longevity. In 1912, he was the oldest player in the National League yet still among the league leaders in most offensive categories. In 1916, age 39, he hit an inside-the-park home run. He was the oldest player to do so.
Wagner retired in 1917 from the Major Leagues but continued playing in a semi-professional league for several years. He returned to the Pirates in 1933 as a coach and served in that role for the team until 1951. He also served as deputy sheriff and owned a well-known sporting goods store.
He is also the focus of one of American sports collecting's most expensive items. The T206 Honus Wagner baseball card is one of the most rare and expensive cards in the world because so few still exist. The American Tobacco Company issued a series of cards featuring baseball players from 1909 to 1911. As one of the game's top players, Wagner was included in the series. However, he asked the ATC to stop producing his card. Wagner had given permission for his signature to be used on Louisville Slugger bats (becoming the first athlete to endorse a commercial product) and had also appeared in ads for chewing gum and soft drinks. But he refused to see anymore of the tobacco cards made (because, as the story goes, he was a non-smoker and didn't want to appear to be promoting smoking, primarily to young children, who were the primary targets of baseball cards). As a result, only 200 cards were ever produced and only 57 were ever released to the public. (This stands in stark contrast to others in the T206 series, which featured more than 500 Major League players, including 76 future Hall-of-Famers.)
As a result, Honus Wagner T206 card has consistently brought record purchase prices when sold. A card in near-mint condition sold for $2.8 million in 2007.
A family man, Wagner married Bessie Smith in 1916. They had three children.
Honus Wagner died in 1955. He was 81.