---
Obama Proclaims Reconstruction National Monument

On This Site
Share This Page

---
Follow This Site



January 15, 2017
A handful of locations in Beaufort County, S.C., will make up the Reconstruction Era National Monument, after a proclamation by President Barack Obama.
The parts of the Monument are these:
Brick Baptist Church, site of some of the first classes for emancipated slaves
Penn Center, the South's first school (originally Penn School) for emancipated slaves
Camp Saxton, where some of the U.S. Army's first African-American soldiers were based
the Emancipation Oak, site of the reading of the Emancipation Proclamation to thousands of slaves (the first reading in the South of President Lincoln's famous act).
The locations are in and around the cites of Beaufort and Port Royal and the islands of Hilton Head and St. Helena.
Reconstruction was the plan to rebuild the South after the Civil War ended in 1865. Conceived by President Abraham Lincoln and advanced by his successor, Andrew Johnson, Reconstruction had a rocky road to implementation, included several controversial elements, and officially ended with the inauguration of Rutherford B. Hayes, in 1877. The hallmarks of the Reconstruction Era included the 13th Amendment, abolishing slavery; the 14th Amendment, guaranteeing all the right to citizenship and due process and equal protection under the law; and the 15th Amendment, guaranteeing all the right to vote. The era was also marked by widespread conflict, as soldiers administered military control over the South, which was divided into five districts.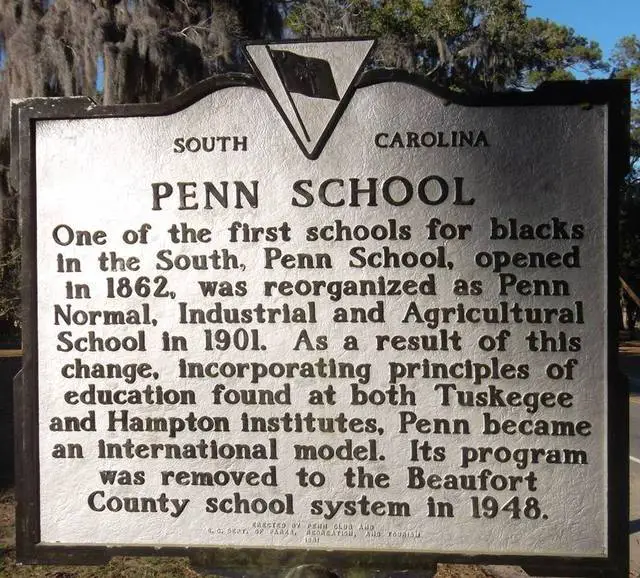 The Union Army had occupied Beaufort during the Civil War, in November 1861; and the area went on to become one of the first opportunities for former slaves to vote, own property, and create community bedrocks like businesses, churches, and schools.
Also nearby is Hilton Head Island, on which the first self-governed community of freed slaves, Mitchelville, flourished.
The National Park Service, at the end of a study, concluded that Beaufort County was a relevant spot for such a Monument, in part because Beaufort was the home of Robert Smalls, who escaped slavery and became a Civil War hero and served in Congress.
The idea for a Reconstruction monument, and especially one at and around Beaufort, had long been supported by noted Columbia University historian and Pulitzer-Prize winning author Eric Foner, who found a supporter in Secretary of the Interior Bruce Babbitt in 1999. Congressional opposition stalled that effort. President Obama's declaration of the Beaufort-area Monument came under his authority from the Antiquities Act, which does not require Congressional approval.