Gadhafi Forces Fires Tear Gas at Protesters
---
March 4, 2011
The latest salvo fired by embattled Libyan leader Moammar Gadhafi is tear gas, fired into crowds of protesters in Tripoli, the capital, speaking out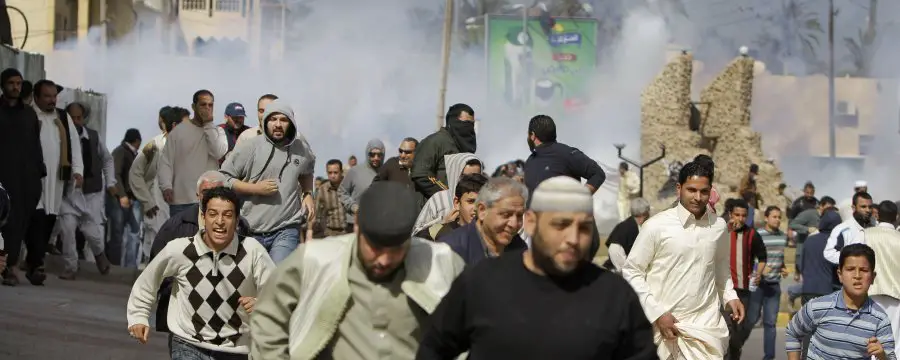 against Gadhafi's regime, now in its 41st year following a bloodless coup in 1969. After noon prayers in a mosque in eastern Tripoli, about 1,500 protesters gathered peacefully in a large square and chanted anti-Gadhafi slogans and waved the flag that used to fly over the country. The response was first gas and then, once the protesters had regrouped once the smoke had cleared, live ammunition.

From Tripoli, in the west, forces loyal to Gadhafi also launched a large attack against Ras Lanuf, a rebel-held town nearby, to the east. Killed in the attack were dozens of people, including the city's leading commander, an army colonel who used to fight for Gadhafi.

The attack was the latest in a series of attacks, most of them unsuccessful, for Gadhafi and the militias and mercenaries loyal to him, aimed at reclaiming some of the large amounts of territory now held by civilians and soldiers speaking out and fighting against Gadhafi. Firmly in protesters' hands are Benghazi, the country's second-largest city, and several large oil ports along the country's Mediterranean coast.

Rhetoric from other world leaders continues to be harsh, but talk of airstrikes against Gadhafi's stronghold or instituting a no-fly zone have resulted in no action.

Social Studies
for Kids
copyright 2002-2014,
David White
---