---
Current Events
Obama Dedicates African-American Museum
September 25, 2016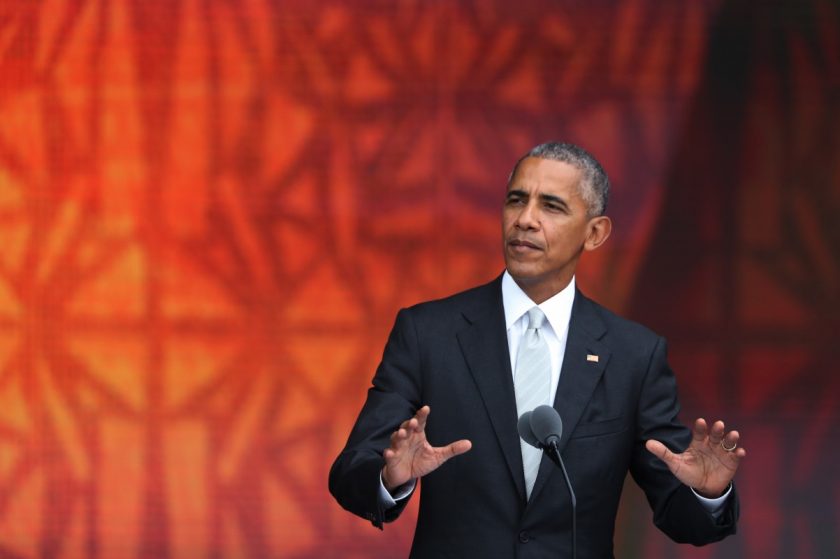 President Barack Obama, America's first African-American President, cut the ribbon at the opening of the Smithsonian National Museum of African American History and Culture, an act that many observers found poignant in its symbolism. Obama also gave a speech dedicating the museum. The President's address was part of a three-day celebration on the National Mall that also included musical performances and oral history activities.
Skeleton Found in Antikythera Wreckage
September 25, 2016
The discovery of a partial skeleton could solve a 2,000-year-old mystery. Archaeologists have found multiple bones from a person aboard the shipwreck that yielded the Antikythera Mechanism, a device from Ancient Greece that some people think was a prototype for today's computers. Found were a partial skull, two arm bones, two femurs, and some rib fragments. Early indications are that the bones belonged to a man in his early 20s. Scientists hope to do DNA testing on the bones to find out more. Also planned is a 3D reconstruction of the skull.
Indigo Dye Found on 6,200-Year-Old Fabric in Peru September 18, 2016

Archaeologists have found indigo-dyed fabric in Peru that dates to 6,200 years ago. It is the oldest known use of the blue coloring on fabric yet found. The indigo was applied to woven cotton, of which fragments remain today. The archaeologists found the fragments in bundles along a ramp that led to an ancient temple at Huaca Prieta, a prehistoric site north of what is now the Peruvian city of Trujillo. Residents built the temple on top of a living space, and subsequent generations updated the construction, so that the archaeologists found many layers of remains.
Mary Rose Shipwreck Victim Lives Again in 3D
September 18, 2016

An online exhibit uses 3D models to help tell the story of a doomed crewmember aboard the fabled 16th-Century Mary Rose. The English warship, pressed into action against a French invasion in 1545, sank so quickly in the Solent that most of the hundreds of soldiers and crew onboard drowned. Of particular interest to the authors of the latest study was the onboard life of a carpenter; among the remains found were his skull, a shoe, a spoon, and several woodworking tools. The shoe, in particular, was in good shape still. In fact, scientists said that the leather was intact and that it wouldn't take much for someone today to be able to wear the shoe reliably.
Japanese Party Names First Female Leader
September 18, 2016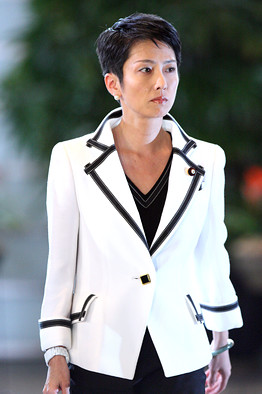 For the first time ever, a woman leads the Democratic Party of Japan, now the country's main opposition political party. Renho, a former model and television anchor, will now try to lead her party back into power. Renho, who goes by just the one name, became well-known in the 1980s as a model and was one of the main TV newscasters reporting from Kobe in 1995, after the massive earthquake there. She won election to Parliament in 2004 and was most recently the party's deputy leader. Renho is the first woman to head the DPJ and the first person with mixed ethnic heritage to lead a Japanese political party.
Ice Hunting Grounds for Polar Bears Shrinking
September 18, 2016
Global warming is increasingly unkind to polar bears. A new large study conducted during four decades has found that every Arctic region that polar bears call home has seen a drop in the number of days on which they can access their primary hunting ground, sea ice. It is common practice for these white cold-weather bears to hover near the edge of a block of sea ice, waiting for unsuspecting seals and other marine animals to wander by; with less ice comes more necessity for the polar bears to roam more on land, where prey is less numerous. One report out of Russia recently found that a group of bears were stalking the scientists at an Arctic weather outpost.
Protests against National Anthem Growing
September 12, 2016
In the last days of summer and the first days of autumn in America in 2016, a growing number of athletes are calling attention to social issues by refusing to go along with expected practice in regard to the playing of the national anthem at sporting events.
National Anthem Not Always at Sporting Events
Fans at American sporting events have not always heard "The Star-spangled Banner." In fact, the song hasn't always been the national anthem.