---
Titanic: Ship Historic Before It Sailed
---
The Titanic was one of three Olympic-class ocean liners built by the White Star Line in the early 20th Century. The other two Olympic-class ships were the Britannic, sunk by a German mine in 1916, and Olympic, which served out many years of passenger transport before being retired in 1935.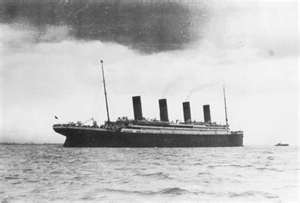 Workers at the Harland and Wolff shipyard in Belfast, Ireland, built the Titanic between 1909 and 1911. The shipyard had built ships for the White Star Line since 1867.
The Titanic was 882 feet 6 inches in length and 175 feet tall. The rudder alone was 78 feet 8 inches tall and 15 feet 3 inches long, weighing more than 100 tons.
The two massive engines weighed 720 tons each and got their power from 29 boilers that ran on more than 600 tons of coal a day.
The 11 decks could house nearly 2,500 passengers and nearly 900 crew.
The Boat Deck had the lifeboats along the outside. (A total of 64 lifeboats could be installed, but the Titanic had just 20.) Inside the edges, the deck contained the bridge and wheelhouse, captain's and officers' quarters, four promenades that were segregated by economic class (officers, First Class, engineers, and Second Class — the Third Class promenade was on B Deck).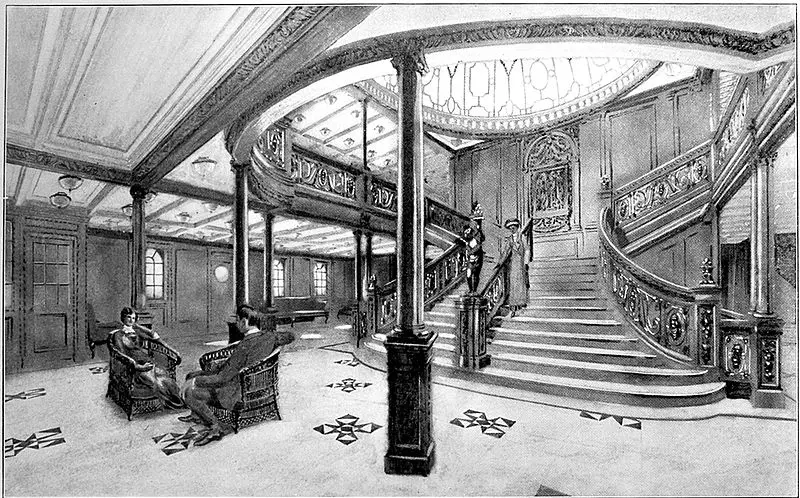 A Deck and B Deck were reserved for First Class passengers, although the Second Class smoking room were also on this deck.
C Deck had some mingling of First Class and Second Class cabins, and some crewmembers had their cabins on this deck.
D Deck, which was known as the Saloon Deck, had three large rooms (two dining and reception) designated for First Class or Second passengers, an open space designated for Third Class passengers, and some cabins for people of all classes.
E Deck, F Deck, and G Deck contained accommodation for Second Class and, mainly, Third Class passengers, many of whom had portholes that were just above the waterline. Food was stored on G Deck.
The lowest decks were for cargo space and the ship's boilers, electrical generators, engines, and turbines.
The Titanic really was a luxury liner, with many First Class passengers enjoying large, sumptuous cabins, some including their own bathrooms. Also onboard were numerous palm trees, a swimming pool, a Turkish bath, a gymnasium, a squash court, a barber shop, a travelling post office, and dog kennels.
After a few test voyages, the Titanic set off on its maiden voyage, calling at Cherbourg, France, and Queenstown, Ireland, before making the turn west toward the United States. It never returned.