---
Tiny 2,100-year-old Looms Weave a Pattern of Complexity

On This Site
Share This Page

---
Follow This Site



April 23, 2017
Archaeologists in China have found the earliest evidence ever of looms used to weave patterns.
The dig, in Chengdu, resulted in the 2013 discovery of the looms, which are more than 2,000 years ago.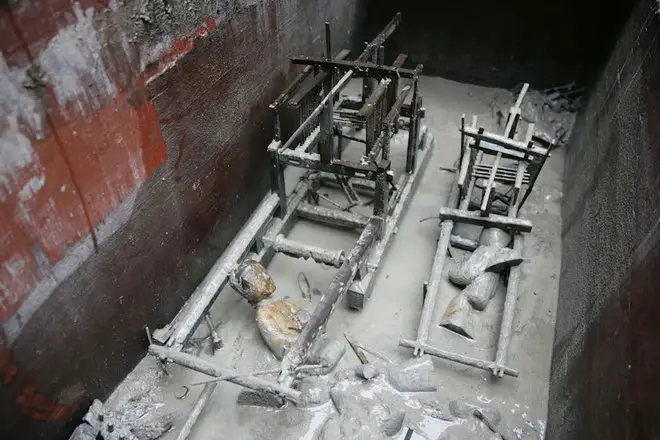 Older looms have been found. At one site in the eastern part of China, archaeologists found a loom that was 8,000 years ago. Digs in other countries, notably Egypt and Greece, have turned up looms as well. However, all of those looms were basic in construction and use. The looms found in Chengdu, a city in the Sichuan province, in the southwest part of the country, are small yet powerful examples of a more complex loom function, one used to create complicated patterns.
The tomb measures 24 feet long and 16 feet wide, with a height of 9 feet. The remains of a 50-year-old woman named Wan Dinu were found in the main room. She died about 2,100 years ago. The four looms were in one of four smaller compartments underneath the tomb's main room.
The looms are small, about the size of a child's toy piano, said the archaeologists, who also found 10-inch-tall wooden figures of weavers, each with a name written on it and each seemingly captured mid-weave.