Astronauts to Build LEGO Models of Shuttle, Space Station
---
May 30, 2011
Construction on the International Space Station is finished, but the people stationed there still have something to build: LEGOS.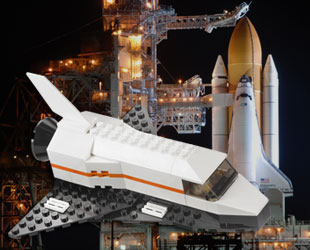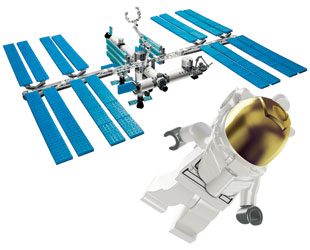 The crew of space shuttle Endeavour, which left the space station for the last time a few days ago, left behind a group of 30 LEGO models of the space shuttle, the space station, and other scientific standards — unassembled. One thing that astronauts will definitely learn how to do with the LEGO pieces is something that they have experience doing — putting things together in zero-gravity.

It is serious business to the people involved, as part of the LEGO Bricks in Space program, which aims to inspire children to learn more about mathematics, science, and technology. And it's not just the space station exterior that the station workers will put together using LEGO pieces; several modules showcase the inside of the station as well, so young engineers can get a taste of what might await them if they pursue a career in astrophysics.

The astronauts who will do the zero-G building will share their findings with NASA and, eventually, with Earth-bound teachers and students.

Endeavour also brought some adult-focused equipment, including the Alpha Magnetic Spectrometer, which will help scientists on the station and on Earth understand more about the makeup of the universe.

Space shuttle Atlantis is scheduled to make NASA's final shuttle launch on July 8.
Custom Search

Social Studies
for Kids
copyright 2002-2014,
David White
---