Statues to Honor Children's Book Characters
---
February 6, 2011
A children's book author's characters are taking to the streets — literally.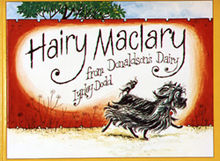 Lynley Dodd, author of the best-selling Hairy Maclary series of books for young readers, will have a say in choosing the sculptor who will design the statues featuring the author's most famous characters. Among the mischievous animals that will be immortalized in bronze:
Hairy Maclary, a dog of uncertain breed
Bottomley Potts, a Dalmatian
Muffin McClay, an old English sheepdog
Schintzel von Krumm, a dachsund
Slinky Malinki, a docile cat by day and clever, mischievous cat by night
Scarface Claw, a tough tomcat
The author, who lives in Tauranga, N.Z., published her first book, My Cat Likes to Hide in Boxes, in 1973. The first Hairy Maclary followed a decade later.


Dodd follows other famous children's authors whose characters have been inspirations for sculptures.
Portland, Ore., has statues of Beverly Cleary characters Ramona, Henry Higgins, and Ribsy in Grant Park's Beverly Cleary Sculpture Garden.
Boston Public Garden is the setting for a bronze version of the Robert McCloskey book Make Way for Ducklings.
The Dr. Seuss character the Cat in the Hat stands 4 feet tall in bronze outside a children's hospital at Vanderbilt University. Several more Dr. Seuss characters are immortalized in statues in a sculpture garden in San Diego.

Social Studies
for Kids
copyright 2002-2014,
David White
---