---
Competition Powers China Bike Sharing Drive

On This Site
Share This Page

---
Follow This Site



February 7, 2017
Bike sharing is steaming ahead in China, powered by smartphone access. Two companies leading the way are Mobike and Ofo.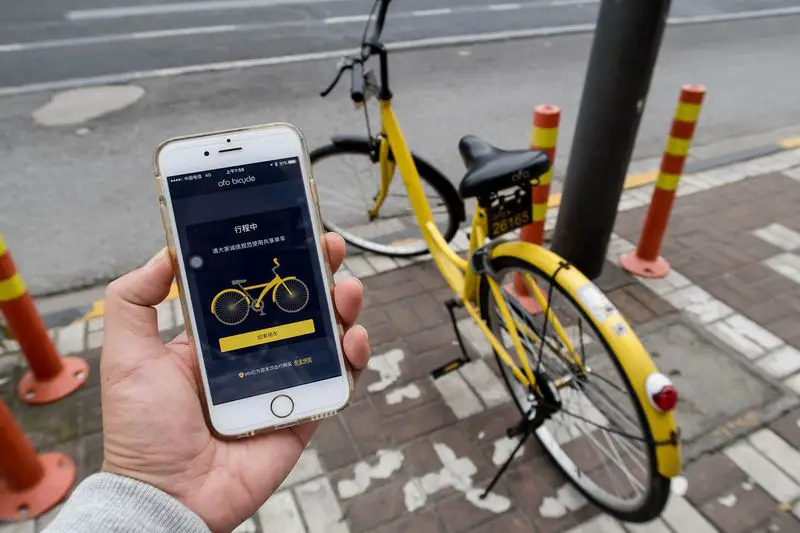 Mobike began in Shanghai in April 2016 and already has a few hundred thousand of its silver-orange bikes in 13 Chinese cities. Ofo began in Beijing in 2015 and now has 1 million yellow bikes in 33 Chinese cities and in Singapore.
Both companies have their own smartphone app, which customers can, once they have signed up for a one-time fee of the equivalent of $43, use to pay as little as 1 yuan (15 cents) an hour to release the bike lock and then ride away, leaving the bike anywhere in the city; the Mobike app, powered by GPS, shows where customers can find the nearest bike not being used.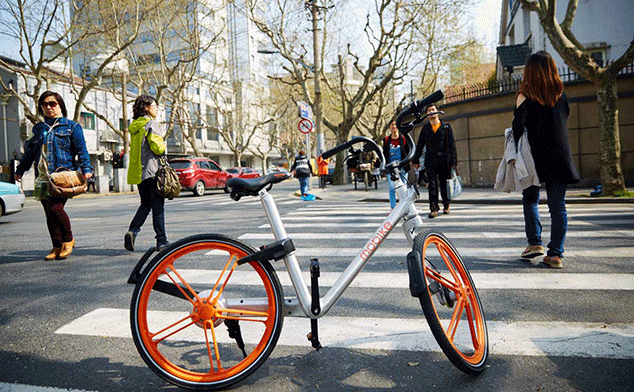 Funding is rich for both companies. Mobike recently announced a $215 million-equivalent investment by several high-powered companies, including Uber. Ride-sharing competitor Didi Chuxing has contributed a large amount of money to Ofo.