---
Baroness de Laroche: 1st Licensed Female Pilot

Share This Page
---
Follow This Site



The first woman to earn a pilot's license was Raymonde de Laroche. She did so in 1910.
She was born Elise Raymonde Deroche, the daughter of a plumber, on August 22, 1882, in Paris. Keen on engineering, she enjoyed sports as a child and cars and motorcycles when she was older. She gave herself the name by which she is most well-known–Raymonde de Laroche–when taking to the stage, another of her pursuits.
Inspired by the Wright Brothers' First Flight, she convinced a friend, Charles Voisin, who was a pilot and a builder of airplanes, to teach her how to fly. She reported for training on October 22, 1909.
Voisin's plane was a one-seater, so de Laroche flew the plane while Voisin stayed on the ground, shouting out instructions. She quickly mastered taxiing and then took, flying 300 yards before touching down. The next day, she took the skies again, circling the airfield twice before returning to earth. A week later, Flight magazine reported on her feat and dubbed her "Baroness."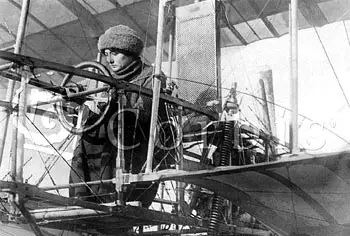 The Aero-Club of France issued the Baroness a license on March 8, 1910. She was 24.
She flew in an AirMeet at Reims later that year. Injuries sustained in a crash during the weeklong event kept her out of action for two years, but she returned to flying.
Not long after her return to the air, she and Voisin were in a car that crashed. Voisin died in the crash, and de Laroche was severely injured. She recovered again and took the air again, winning the Aero-Club's 1913 Femina Cup for a non-stop long-distance flight that lasted more than four hours.
The onset of World War I interrupted her days of amateur flying, and she served her country in the war–not as a pilot but as a military driver. After the war, she returned to the skies, flying as high as 15,700 feet.
She was also an angineer and harbored hopes of becoming the first female test pilot. To that end, she and a man were testing out a new plane at the Le Crotoy airfield on July 18, 1919, when the plane crashed, killing them both.
A statue of the baroness stands at Le Bourget airport.