---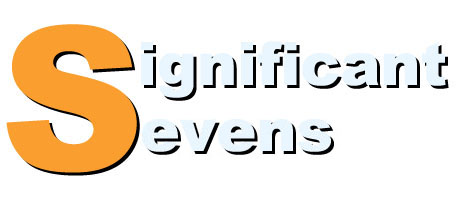 ---
The Seven Tallest Mountains in the World
All of the world's seven tallest mountains are in Asia, in the Himalaya of the Karakoram ranges.
4. Lhotse
Coming in fourth is yet another peak on the Nepal-Tibet border. This one, at 27,940 feet above sea level, is Lhotse, which means "South Peak" in Tibetan. Although a peak in its own right, Lhotse is connected distantly to Mount Everest.
---
3. Kangchenjunga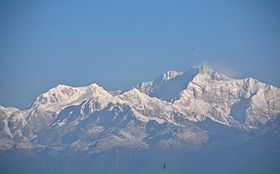 On the India-Nepal border, this third-tallest mountain is 28,169 feet above sea level. This peak was declared the tallest peak in the world in 1838 and held that designation for 14 years, until Mount Everest assumed the mantle. Kangchenjunga is part of a larger section of the Himalaya range called the Kangchenjunga Himal, which has 15 peaks taller than 23,000 feet above sea level.
---
2. K2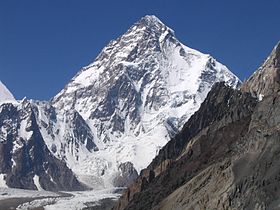 This well-known peak stretches 28,250 feet above the China-Pakistan border. The peak is the highest point in Pakistan and the highest point of the Karakoram range. Also known as Mount Godwin-Austen and Chhorogi Balti, K2 got its alphanumeric name from a survey completed in 1871. That same survey labeled as K1 a mountain that was later found to have a local name, Masherbrum. K2, which had no known local name, kept its alphanumeric name.
---
Number 1
Search This Site
Custom Search
Social Studies for Kids
copyright 2002–2016
David White