---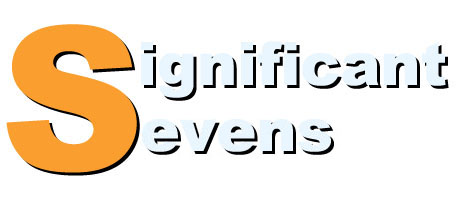 ---
The Seven Oldest English Monarchs (at Accession)
4.
King George I
Age at accession: 54 years, 2 months, 2 days
Reign: 1714–1727
George I was the first Hanoverian ruler of England. His wife, Sophia, was a granddaughter of King James I. George was a distant cousin of Queen Anne, who died in 1714. Parliament had named George's mother, also named Sophia, as the heir to the throne in the 1701 Act of Settlement; Sophia died just before Queen Anne did, and George was named heir to the throne. Major events that occurred during the reign of George I included the South Sea Bubble and the ascension of Robert Walpole as England's first Prime Minister. George's daughter, also named Sophia, was the mother of Frederick the Great. George I was succeeded by George II.
---
3. King George IV
Age at accession: 57 years, 5 months, 16 days
Reign: 1820–1830
George IV became king when his father, George III, died, in 1820. The oldest of 14 children of George III and Charlotte of Mecklenburg-Strelitz, George IV was said to be a smart child, able to speak French and German and Italian as well as being proficient at music. He liked reading and especially enjoyed Jane Austen and Sir Walter Scott; despite this, George's spelling was said to be not good at all. George IV was declared Prince Regent in 1810 and served in that capacity for the last 10 years of his father's life. The Metropolitan Police Force and the Royal Academy of Music were established during his reign. George championed the refurbishment of Windsor Castle, which had suffered from disrepair in recent years. The king spent a good deal of time there in his later life. George IV was succeeded by William IV.
---
2. King Edward VII
Age at accession: 59 years, 2 months, 12 days
Reign: 1901–1910
Edward became king when his mother, Queen Victoria, died, in 1901. The Second Boer War ended on his watch. Edward was king when his country and France and Russia signed the Entente Cordiale, which led to the Triple Entente. The Summer Olympic Games took place in London in 1908. Edward VII was succeeded by George V.
---
Number 1
Search This Site
Custom Search
Social Studies for Kids
copyright 2002–2016
David White