Who/What/Where/When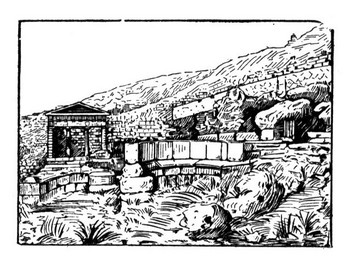 Delphi
Definition: Famous Greek city-state known for its Oracle and Temple of Apollo. The head priestess was called Pythia, and the Pythian Games (something like the Olympic Games) took place in Delphi every four years. Delphi was a focal point in the Persian Wars because of its location.
Related Resources:
Ancient Greece
Learn more about the area as a whole.
Elsewhere on the Web:
Ruins of Ancient Delphi
See photos of what remains of this ancient Greek polis.
Delphi in Detail
The details are many and this site is sometimes difficult to follow, but everything you need to know about Delphi is here.
<Back to Last Page> <Full List> <Related Subject>
---