Who/What/Where/When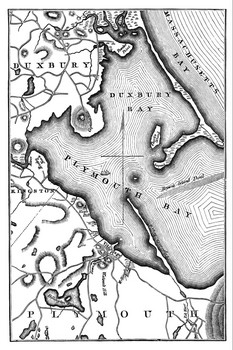 Plymouth Colony
Definition: Colony founded by the Pilgrims at Plymouth, Massachusetts, in December, 1620. Many of the 102 passengers who sailed from England aboard the Mayflower died. The survivors formed the Plymouth Colony. They faced great hardship but made friends with neighboring Native Americans. Among the leaders of the Plymouth Colony were William Bradford, John Carver, William Brewster, and Miles Standish.
Also Known As: Plimouth Colony
Related Resources:
Colonial America
Plymouth was the first English colony in America. Colonization soon spread along the coast and westward. Track the spread of colonies here.
History: Plymouth
Modern Plymouth has many glimpses of the past. Check out the museums and other remnants of the original Plymouth Colony.
Elsewhere on the Web:
Plymouth's Pilgrim History
Plymouth's own home page tells the story of its past.
Plymouth Village
Take a virtual tour of historic Plymouth (or, as they call it, Plimouth).
<Back to Last Page> <Full List> <Related Subject>
---