'Who/What/Where/When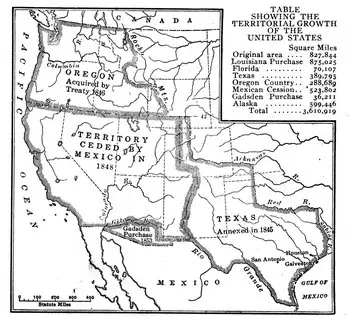 Oregon Territory
Definition: Land claimed by both the United States and Great Britain. This was an ongoing dispute until the Treaty of 1846, which set the boundary at the 49th parallel, where it is today.
Related Resources:
The 19th Century
Get a glimpse of what life was like in the exciting 1800s.
Elsewhere on the Web:
Encyclopedia Entry: Oregon Territory
What was the Oregon Territory? Find out here.
Oregon Territory Map
See the map to make it all make sense.
<Back to Last Page> <Full List> <Related Subject>
---