---
Current Events
Shipwreck I.D. Solves 90-year-old Mystery
March 25, 2016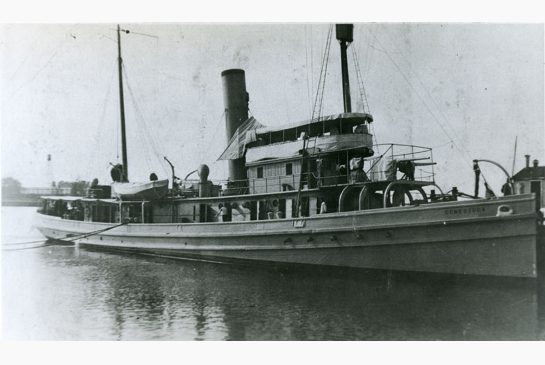 The U.S. Navy has positively identified a shipwreck as a tugboat that disappeared in 1921, solving one of the military service's greatest mysteries. The tugboat, named the Conestoga, left the Golden Gate, off San Francisco, on March 25, 1921. The first destination was Pearl Harbor, Hawaii. The final destination was American Samoa. The expected arrival date at Pearl Harbor was April 5. The boat never arrived. All 56 people aboard were assumed to have died. Then Navy organized a large search-and-rescue effort; it was the largest search ever and today is the second-largest ever comissioned by the Navy.
Sanders Sweeps Three Western Primaries
March 26, 2016
Bernie Sanders cut into Hillary Clinton's delegate while building up his own total, with a string of victories in primaries in the western part of the country. Sanders won in Alaska, Hawaii, and Washington. Sanders won all three states in commanding fashion, garnering 82, 70, and 72 percent of the vote, respectively, in the states. All three states have propoportional delegate assignments, however, and so Sanders did not win all of the delegates on offer.Sanders did win 55 delegates, boosting his total to 975. Clinton won 20 delegates, and her total is now at 1,243. The winner will be the first to get to 2,383.
Mush!: Record-setting Three-peat at Iditarod
March 20, 2016

Dallas Seavey kept his hold on the Iditarod Trail Sled Dog Race, setting a course record in winning the iconic adventure race for the third straight year and the fourth in the last five. Seavey's completion time was 8 days, 11 hours, 20 minutes, 16 seconds. He broke by two hours his own course record, set in 2014. His father, Mitch, the 2013 champion, finished second, just 45 minutes behind. Another nearly seven hours back was the third-place finisher, Aliy Zirkle.
Shipwreck Linked to Famed Explorer Da Gama
March 20, 2016
Archaeological research has confirmed that a shipwreck first discovered nearly 20 years ago is part of a fleet that traveled with famed explorer Vasco Da Gama. Da Gama sailed for Portugal on a trip to India in 1498. He was the first European explorer to reach India by sea. It was on his second voyage, five years later, that the ship, now identified as the Esmeralda, traveled. Not all of the ships returned to Portugal from India. The Esmeralda was one of two ships left behind and was sunk in 1503 in a trade dispute.
13 Million Americans at Risk of Climate Change Relocation: Study
March 13, 2016
A new study suggests that as many as 13 million Americans could have to move house because of climate change. The study, out of the University of Georgia, crunched numbers from census reports, factoring in historical population growth rates, and then created possible models for future clashes between coastal population growth and rising sea levels. In particular, the study found that populations in coastal areas could triple by the turn of the next century, at a time when the worse-case scenario from the National Oceanic and Atmospheric Administration has sea levels rising an average of 6 feet. That 6-foot rise in sea and ocean levels would create a ripple effect, submerging U.S. coastal areas and forcing up to 13 million people to move. The study focused on permanent rises in sea level, not on seasonal rises, such as from hurricanes and other intense storms.
5 Years After Tsunami, Japan Still Feeling Fallout
March 12, 2016

Five years after one of the most powerful and destructive earthquakes in known history, Japan still struggles with the fallout, nuclear and otherwise. On March 11, 2011, an earthquake measuring 9.0 on the Richter Scale triggered a tsunami that descended on the northeast coast of Japan, wiping out tens of dozens of cities and towns and triggering a meltdown at the Fukushima Dai-ichi Nuclear Power Plant that wide-ranging consequences across the country. That was in 2011. In 2016, some parts of the nuclear reactors at the power station are still unapproachable by humans, with radiation levels still off the charts. The Tokyo Electric Power Company (TEPCO) has sent in robots to find and dispose of radiactive fuel, but those machines have suffered meltdowns. The inventive solution of building an underground ice wall is meant to help stop radiation from seeping into the ground and, more importantly, the water surrounding the plant. Already, huge amounts of radioactive water has made its way into the ground and into the Pacific Ocean. The eventual plan, TEPCO says, is the total decommissioning of the site.
Play in Shakespeare's Hand in D.C. Display
March 13, 2016

On display in March 2016 in Washington, D.C., is a sample of William Shakespeare's handwriting. It's not just any sample of the famous playwright's handwriting. It's the last surviving copy of a play written in his own hand. Shakespeare is generally thought to have written dozens of plays and sonnets and acted in a host of plays as well. Surviving examples of his handwriting are not all that common. The manuscript on display is The Booke of Thomas More. The title character is the advisor to England's Henry VIII who ultimately lost his life for refusing to acknowledge the religious supremacy of the Church of England.
Reworked SAT Rolled Out across the Country
March 13, 2016
Students around the country are taking the new SAT test, hoping for a high enough score to help gain them entry to college or university. The number of options in a multiple choice question have dropped from five to four. Incorrect answers will no longer result in one-quarter-point penalty that had become so familiar. And the much maligned vocabulary section, with its familiar selection of very unfamiliar words, has been removed.
Report Links Sunspots, Weather, High Seas Piracy
March 13, 2016
Scientists have found a link between the number of hurricanes and the number of piracy incidents in the 18th and 19th Centuries. The scientists concluded that by analyzing tree ring data, they could conclude how much hurricane activity had taken place during a given period of time. The tree rings analyzed were not only from trees on land but from wood making up ships that had found their final resting place at the bottom of the sea, in this case the Caribbean. The scientists also found fewer sunspots during this period. Lesser amounts of solar radiation can lead to fewer extreme weather activities, including hurricanes. Fewer hurricanes means more opportunities for ships to take to the seas, and that also means more opportunities for pirate vessels to find new targets.
Rosa Parks Archive in Library of Congress Online
March 6, 2016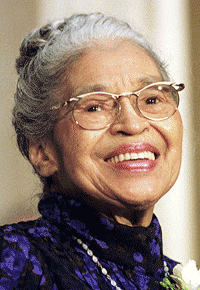 Rosa Parks' world is now online. The Library of Congress has unveiled an online archive of a large collection of words and pictures from the life of Parks, the seamstress who famously refused to give up her seat on a Montgomery, Ala., bus in 1955. The collection has more than 2,400 images and nearly 500 manuscripts, from throughout her life. Included are photos of family and friends, birthday and thank-you cards, tax returns, and other miscellany, including a recipe for peanut butter pancakes.
No Knockouts Yet for Clinton, Trump
March 5, 2016
Proving that the race isn't yet over, Bernie Sanders scored wins in the Kansas and Nebraska caucuses and Ted Cruz triumphed in the Kansas and Maine caucuses. The two candidates trail behind Donald Trump and Hillary Clinton in the delegate count for their respective political party nominations, but the voters of the state at the geographical center of the contiguous United States chose them as the ones to vote for on March 5. Clinton and Trump won their parties' Louisiana primary, and Trump won the Kentucky Republican caucus.
Easter Island More Peaceful: Study
February 28, 2016
New evidence has caused some archaeologists to challenge the prevailing wisdom that large-scale warfare wiped out the civilization on Easter Island. The remote island, in the Pacific Ocean about 2,300 miles west of Chile, is also known as Rapa Nui and was settled in the 1200s. The island is famous for the moai, the massive statues in the shape of human heads that dot the landscape. Through the years, scientists have found more than 900 of these, in varying states of disrepair.
Active Learning Boosts Test Scores, Study Finds
February 28, 2016
Exercise as part of learning can benefit students' bodies and minds, a study has found. The study, done in the Netherlands, found that students in grades 2 and 3 achieved higher scores on mathematics and spelling tests after having physically active lessons. One cited example was of students doing simple multiplication by jumping in place to signify the answer. For example, students were challenged to multiply 2 and 4 and responded by jumping in place eight times. The study incorporated results from 24 classes as 12 elementary schools in the northern part of the country. Half of the teachers incorporated active exercise into their academic instruction; the other half of the teachers were the control group and did not do active exercise during class time. This was done during a two-year period, after which students took the tests. The higher results in math and spelling did not translate to reading tests, the study found.
High Court Ends Hiatus One Justice Short
February 21, 2016
The Supreme Court returns for business on Monday, without Associate Justice Antonin Scalia. Scalia, who died at 79 of natural causes, has been honored with a memorial service attended by thousands of family members and dignitaries. Others, including political and legal leaders from several countries, have paid their respects while Scalia has lain in state in Washington, D.C. The Court at the moment has eight members. Any cases that result in an equal number of Justices' voting to affirm or deny a lower court's decision are then viewed as affirming that lower court's decision. The current members of the Court have voted along ideological lines in many cases, and the current ideological split is 4–4.
Satellite Imagery Reveals Spikes in Egyptian Looting
February 21, 2016
Space-age technology has identified an increase in looting at Egypt's archaeological sites. A group of scientists led by Sarah Parcak, associate professor of anthropology at the University of Alabama-Birmingham, has pored over satellite images for more than 1,000 sites in the Nile Valley and Nile Delta, for more than a decade. And the scientists have found intermittent increases in looting that match periods of unrest in the country as a whole.
Trump Wins in S.C.; Clinton Prevails in Nevada
February 21, 2016
Weekend voting in Nevada and South Carolina has resulted in wins for Hillary Clinton and Donald Trump. In the Democratic Party Nevada Caucuses, Clinton finished with 53 percent of the vote and got 22 delegates. For taking out 47 percent of the vote, Sanders received 15 delegates. The running delegate total on the Democratic side has both Clinton and Sanders with 51. For the Republican Primary in South Carolina, Trump got 32 percent of the vote. Rubio and Cruz both had 22 percent. Finishing far behind were Bush, Kasich, and Carson. After the primary results were announced, Bush ended his presidential campaign. Carly Fiorina and Jim Gilmore ended their campaigns after finishing far back in the field in both Iowa and New Hampshire.
High Court Justice Scalia Dead at 79
February 14, 2016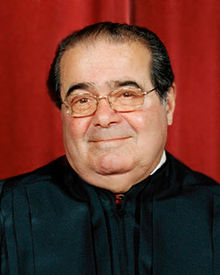 Supreme Court Justice Antonin Scalia has died. He was 79. Scalia was found dead at a resort in West Texas. He was on a hunting trip. Scalia, nominated by President Ronald Reagan in 1986 and confirmed 98-0 by the Senate, was all of 50 when he joined the Court. He was the longest-serving member of the current Court, serving for 29 years.
How the Supreme Court Fills a Vacancy
The Supreme Court has nine members. When a vacancy arises, such as when a current Justice retires or dies, the President appoints someone to replace the Justice who has left. Article II of the U.S. Constitution makes this provision for the President. The Constitution does not list qualifications for the position of Supreme Court Justice, but the people who have served in that capacity have generally had extensive experience in the legal profession.
Roman Fresco Found Intact in Britain
February 14, 2016

U.K. archaeologists have preserved a fragile 2,000-year-old painting found during construction of an office building. The painting, which features colorful depictions of birds and deer, was likely on a wall of a wealthy homeowner, said the excavators from the Museum of London Archaeology. Finds of such full paintings are rare in London, the archaeologists said, mainly because stone and metal are more naturally apt to survive subsequent generations of construction. The building site, soon to sport a modern office building, is near Leadenhall Market in the central part of the city.
Team Ruff Repeats Blowout in Puppy Bowl XI
February 7, 2016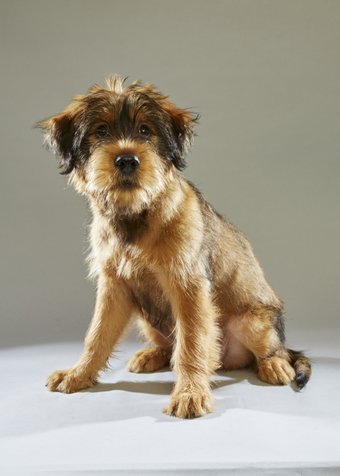 Star lived up to its name with a virtuoso performance in Puppy Bowl XII, leading Team Ruff to a dominating 70–44 victory over Team Fluff. Star, who scored three touchdowns, earned the MVP trophy. Star also recorded a takeaway (a turnover in football parlance). It was a repeat performance for Team Ruff, which won the competition last year 87–49. More than 80 dogs took part in Puppy Bowl XII. Cheering for both sides were chicken cheerleaders.
Cuteness Reigns in Kitten Bowl III
February 7, 2016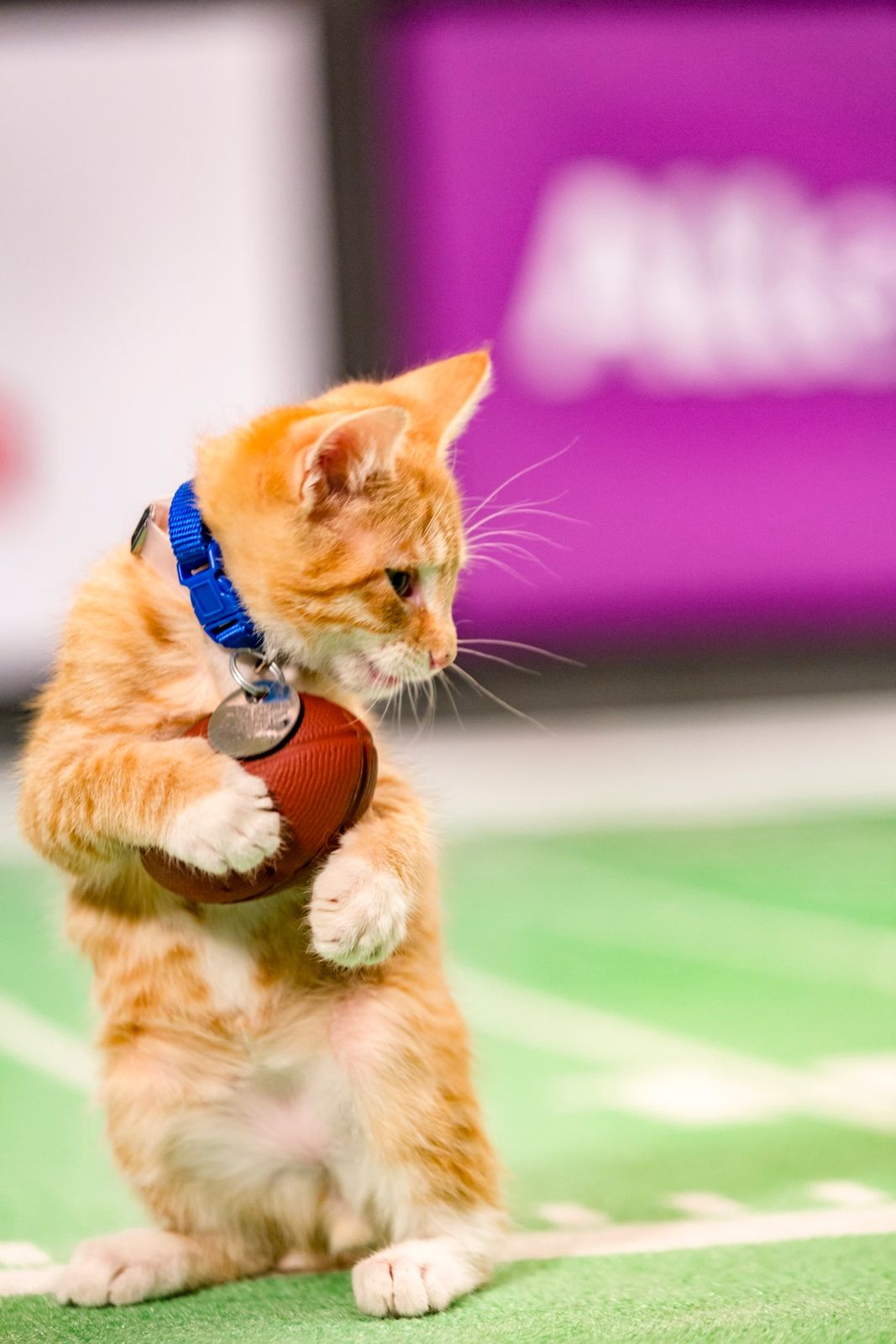 It was the third installment of the Kitten Bowl, and the feline participants had a typically fierce and (to their fans) entertaining time of it. The promoters listed the cats as being players in the Feline Football League (FFL). Organizers divided the feline participants into four teams: Boomer's Bobcats, Last Hope Lions, The Home & Family Felines, and The North Shore Bengals. The game had to have a winner, and the winning team was Home and Family Felines, who defeated Boomer's Bobcats 46-41. Rob Gron-Cat-Ski scored a late touchdown and put the team over the top. Puppy Bowl XII and Kitten Bowl III preceded Super Bowl 50, won by Denver 24–10.
LEGO Releases Official (and Young) Figure in Wheelchair
January 29, 2016

Lego has officially released a human figure in a wheelchair, and the person depicted is not old. The figure wears a hat and has a helper dog. Lego unveiled the figure at the Nuremberg and the London toy fairs. Many Lego users in recent years have adapted figures to include wheelchairs and other conditions of disability, but this is the first time that the Danish company itself has issued one that is not a stereotype of a disabled person.
Design Unveiled for World War I Memorial
January 29, 2016
A new World War I memorial in Washington, D.C., has an official design .The Weight of Sacrifice, designed by sculptor Sabin Howard and architect Joe Weishaar, will be open on or before Armistice Day (November 11) in 2018, according to the U.S. World War I Centennial Commission. The opening will be timed to coincide with the 100th anniversary of what many people hoped was "the war to end all wars."
Queen Ruled Egypt Much Earlier, Hieroglyphs Say
January 24, 2016

Egypt had a female ruler long before Hatshepsut and Cleopatra, say archaeologists who have been studying recently uncovered hieroglyphs. Neith-Hotep, one inscription says, ruled Egypt as a regent for young pharaoh Djer about 5,000 years ago. Historians generally believe that a woman named Neith-Hotep was wife (but not queen consort) to Narmer, who is generally described as the first pharaoh. Hatshepsut ruled in 1478–1458 B.C. Cleopatra ruled in 51–30 B.C.
Egypt Leader Urges Calm for Uprising Anniversary
January 24, 2016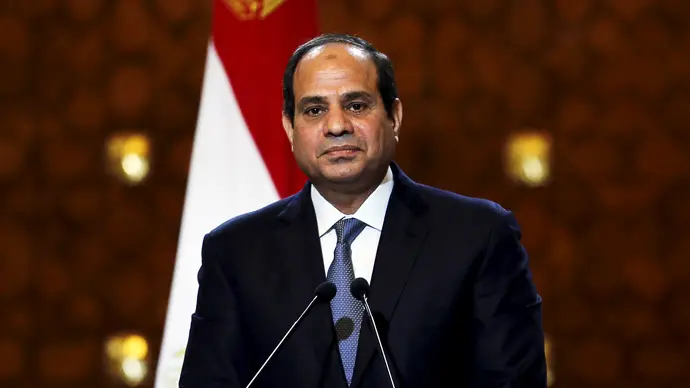 On the fifth anniversary of the beginning of the uprising that toppled former President Hosni Mubarak, the current President of Egypt, Abdel-Fattah el-Sisi, spoke with praise for the uprising itself but also urged support for the country's police in maintaining stability around the country. Sisi, in his speech, also made reference to a 2013 uprising against the Morsi-led government, saying that the 2013 uprising was a "correction" to the course of the country, which he said had taken a turn for the worse after an idealistic begining in 2011.
'U.K. Pompeii' Yields Glimpse of Bronze Age Village
January 17, 2016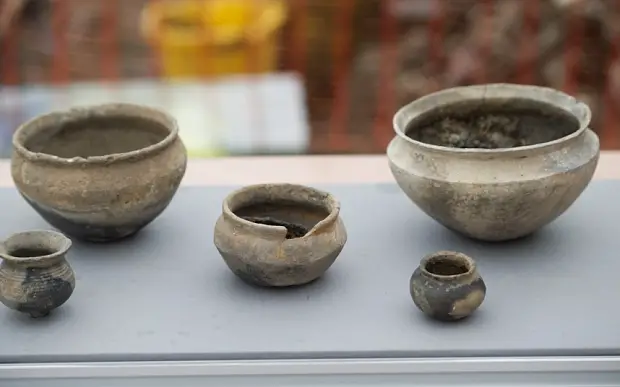 An archaeological find in England is being compared to the famous Pompeii remains. The dig is at the Must Farm Quarry, near Whittlesey, Cambridgeshire, about 80 miles north of London, and among the rich findings at the dig are whole pots with food inside, textiles, a longboat, weapons, beads, and entire homes. The Bronze Age homes were wooden and circular (the famous roundhouses) and sat on stilts above a river. A fire started, prompting residents to flee, and the fire caused the stilts to snap and the homes to sink into the water. Later covering by silt kept the remains intact for 3,000 years.
Egypt Approves Harsh Anti-terrorism Law
January 17, 2016
Among the 400 or so laws that the newly running Egyptian parliament has considered in the 15-day window granted by the country's newest constituion is an anti-terrorism law that strengthens military oversight of protestors and journalists.Parliament, which is back in session after a hiatus of a few years, must consider all of the hundreds of executive decrees by President Abdel Fattah al-Sisi's government since became the country's leader, in 2013. The anti-terrorism law is one of the more controversial of those decrees. The law covers a range of terrorism-related crimes, and sentencing ranges from five years to the death penalty, depending on the judged severity of the offense. As well, police and the miliary cannot be punished for using force to disperse protesters.
Forsooth! Shakespeare First Folio on U.S. Tour
January 17, 2016

The Folger Shakespeare Library has released a few copies of William Shakespeare's First Folio on a nationwide tour. As a result, people in all 50 states and in Puerto Rico will have an opportunity to get up close and personal with the first published collection of plays from perhaps history's most famous playwright. The tour is in conjunction with the 400th anniversary of Shakespeare's death.
Marking Shakespeare's Death 400 Years Later
January 17, 2016
London's Globe Theatre is marking the 400th anniversary of famed playwright William Shakespeare's death, in London and around the world. On April 23 (the date on which Shakespeare died in 1616), the Globe will unveil The Complete Walk, a 2.5-mile-long walkway along the River Thames, from Westminster to Tower Bridge, that will celebrate all things Shakespeare. Among the activities will be a set of giant TV screens showing short films for each of Shakespeare's 37 plays. Each film features some of the world's most well-known actors and was shot at a location mentioned in the play. The Hamlet film was shot in Denmark; Verona was the setting for the film on Romeo and Juliet.
William Shakespeare: Writer for the Ages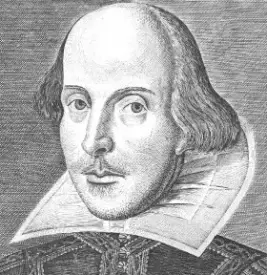 Perhaps the most famous writer in the English language is William Shakespeare, a 16th and 17th Century playwright and poet whose works are still performed far more than any those of other playwright. His plays number among the world's most recognizable.His plays have been translated into every living language. Quotations from them are very familiar to people even today. As well, he is credited with inventing or putting on paper thousands of new words.
Egyptian Parliament Reassembles in Urgency
January 10, 2016
Egypt's parliament is back in session after a three-year hiatus, and they have a deadline to meet. A ruling from the country's highest court dissolved the lawmaking body in 2012, just months after elections resulted in an Islamist-dominated assembly. General Abdel Fattah el-Sisi, who deposed President Mohamed Morsi on July 3, 2013, was then elected to lead the country, followed by a parliamentary election in October and November 2015 that resulted in a majority of the 568 elected members being supporters of Sisi, once the country's top general. Another 28 members of parliament have been appointed by Sisi. Parliament has just 15 days to rafity hundreds of laws passed by executive decree in between parliamentary elections.
Periodic Table Grows by 4 Elements
January 10, 2016
The Periodic Table has grown by four elements, including the first to be named in Asia. The Periodic Table, a representation of all of the known elements, now has 118 elements. The United States-based International Union of Purse and Applied Chemistry (IUPAC) announced on December 30 that Elements 113, 115, 117 and 118 would be added to the Periodic Table's seventh row, completing that row. The Japanese scientists from the Riken institute who discovered Element 113 will get to name the element. That will be the first time that an element on the Periodic Table has been named by scientists not in the U.S. or Europe.
Atlantis Metal Found Off Sicily
January 10, 2016
An underwater excavation has turned up a haul of metal that legend says was found in the fabled land of Atlantis. The metal is orichalcum, a brass-like alloy mentioned in the Critias dialogue of Plato as being second in value only to gold. The metal, 39 ingots of it, was resting in a ship that sunk 2,600 years ago off the coast of Sicily.
High-rise to Feature Ancient Citadel in Basement
January 10, 2016
Architects in Israel's northernmost coastal city of Nahariya are incorporating into the design of a high-rise apartment building the remains of a citadel that flourished more than 3,000 years ago. Recent excavations by a team of archaeologists that included adults and high school students found ceramic figurines, bronze weapons, and imported pottery.