Christmas Candy Canes
---
In the United States alone, nearly 2 billion candy canes are purchased and consumed each year. That's a lot of sugar on a stick.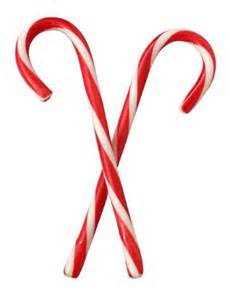 The candy cane is a tweak of a centuries-old hard sugar candy stick that was originally white and enjoyed by European children as far back as the 17th Century. The story goes that a German Christian choirmaster gave out a bunch of sugar sticks to children to help them keep quiet during Christmas services but that before handing them out, he bent the sticks into the current shape to resemble the staff of a shepherd, possibly to evoke a connection with the holiday. (One of the Bible's central Christmas stories is of shepherds hearing of the birth of Jesus.)
As with nearly all American Christmas traditions, this one came from Europe. One of the first known written references to candy canes in the U.S. dates to the mid-19th Century, and the inclusion of the cane-shaped candy on the Christmas tree of a German immigrant in Ohio.
The colored stripes on the candy canes didn't appear until the early 20th Century (although a recipe for a straight sugar stick that was white with colored stripes appeared in an 1844 publication). In between, people began to hang the cane-shaped candy on their Christmas trees and in other places around their homes during the Christmas season.
Candy canes were made by hand for several years, before machines took over the process, in the early 1920s.