Darkness Punctuates Somber WWI Centenaries
---
August 4, 2014
For a full hour, lights all across the United Kingdom, including at many well-known landmarks, went out, to observe the centenary of the start of World War I in that country.
On August 4, 1914, Great Britain declared war on Germany. On that day, British Foreign Secretary Edward Grey spoke before the House of Commons, saying in part, "The lamps are going out all over Europe." The war lasted four years and killed millions of soldiers and civilians, including 1 million from Britain.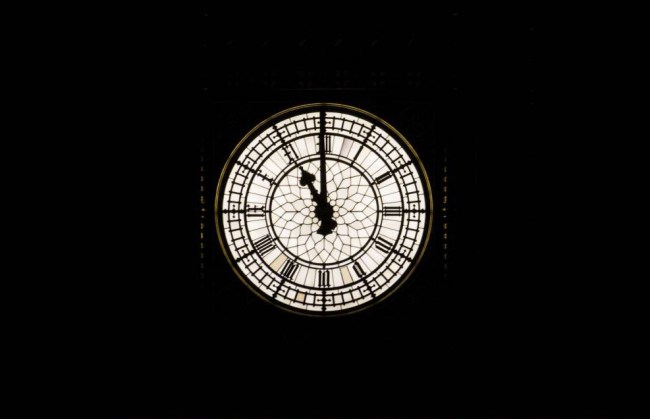 People around the country switched off all but one light in their homes, for an hour, from 10 p.m. to 11 p.m. local time. The same occurred at the Houses of Parliament, St. Paul's Cathedral, and the Tower Bridge. A service at Westminster Abbey mirrored the darkening, with just one oil lamp left burning at the Grave of the Unknown Warrior. That one lamp was extinquished at 11 p.m., the exact moment that Britain joined the war in 1914.
Prime Minister David Cameron and Prince Charles attended a centenary at Glasgow Cathedral, in Scotland. Queen Elizabeth attended a special service near Balmoral.
Prince William attended a similar ceremony in Liege, Belgium, which featured the presence of Belgium's King Philippe, other heads of state, other politicians, and royalty from dozens of countries.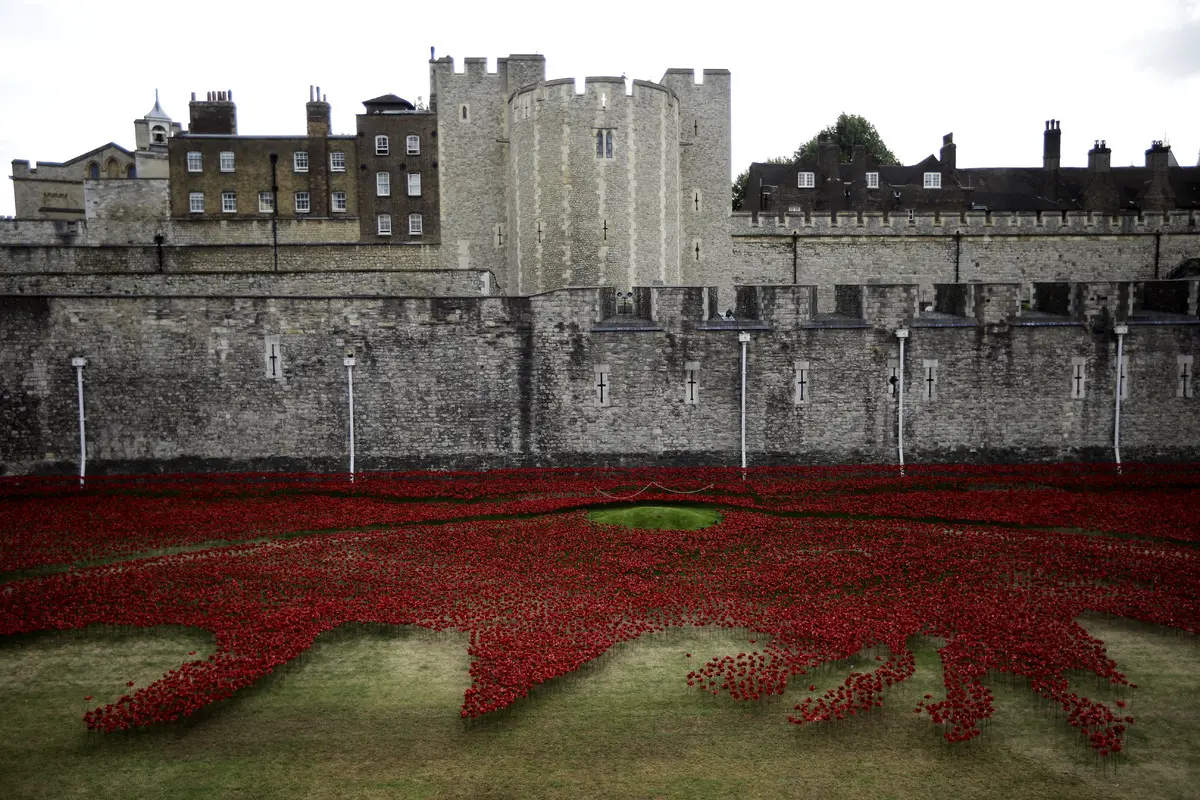 Artists in several countries are marking the centenary with public artworks. A hot air balloon tied to the ground in Munich is designed to symbolize peace.
One of the most enduring symbols of the war, the poppy, features in an ongoing artwork at the Tower of London. "Blood Swept Lands and Seas of Red," by Paul Cummins, features thousands of ceramic poppies covering the ground from the Tower wall to the dry moat surrounding the tower. The plan for the artwork is to include one poppy to represent the death of each British citizen or subject killed in the war.
Also in Scotland, in Dundee, organizers of that city's commemorations opened a time capsule that postal workers had kept for 93 years. Inside the time capsule were newspaper clippings and photographs of visiting dignitaries, including Winston Churchill.
Custom Search
Social Studies
for Kids
copyright 2002-2014,
David White
---