Turtle-like Undersea Robot Debuts
---
November 26, 2013
One of the latest archaeology-driven robots looks like a turtle. It swims like one, too.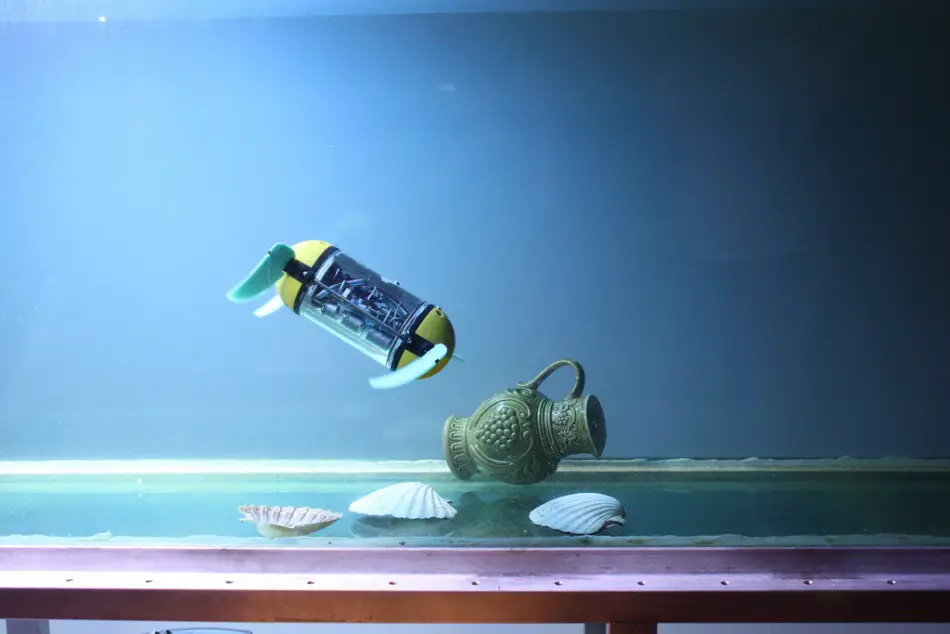 The mobile underwater robot, called U-CAT, has no tether and maneuvers up, down, left, right, forward, backward through a combination of four independent "flippers," which resemble the limbs of a turtle. The lack of a tether aids its ability to maneuver in and out of tight spots deep underwater, and the use of the "flippers" enable pinpoint turns.
U-CAT is the brainchild of reseachers at Estonia's Tallinn University of Technology, who envision the utility primarily in underwater archaeology, to aid access to areas that would otherwise imperil human divers. An onboard camera can store footage for review.
U-CAT was one of several robots on display at the London Science Museum's Robot Safari, a four-day event showcasing the latest in robotic technology.
The "turtle" is part of a larger project known as ARROWS (ARchaeological RObot systems for the World's Seas), a project funded by the European Union. U-CAT and other similar robots will be tested soon in the Baltic Sea and the Mediterranean Sea, both of which are home to many targets for marine archaeologists.
Social Studies
for Kids
copyright 2002-2014,
David White
---