Statue of King Tut's Sister Recovered
---
December 8, 2013
Most of the more than 1,000 artifacts stolen from a Mallawi art museum have been recovered, including a statue of a sister of famed King Tut.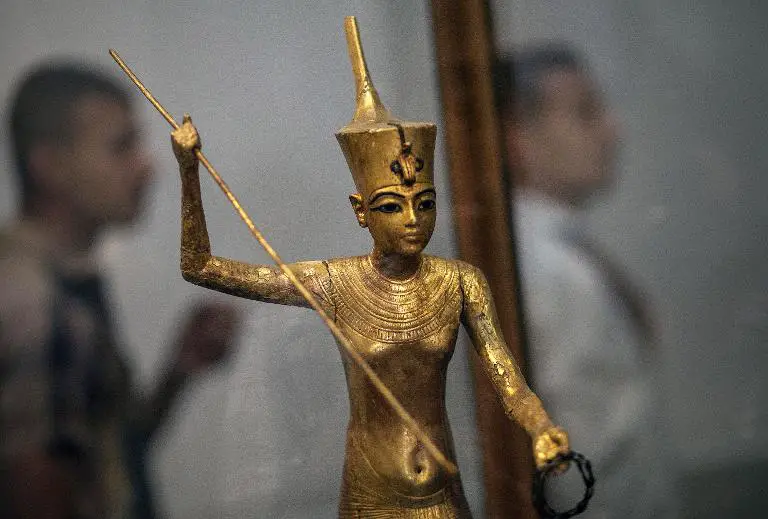 The Egyptian Government confirmed that the statue of Ankhesenamen, whose father was Akhenaten and whose brother was Tutankhamen, was back in government possession, intact. Looters ravaged the museum; of the 1,050 artifacts taken that day, governmental authorities have recovered 800.
The looting of the museum came on the same day that large, violent protests occurred in Cairo, a month after the removal of Mohamed Morsi as president. Crowds, dispersed from protest camps, attacked police stations and churches. Hundreds died.
The museum was established in 1963. It is in Mallawi, 43 miles from Minya, south of Cairo, in Upper Egypt.
The statue is 12.6 inches tall and made of limestone. Museum officials say that it is priceless.
Born Ankhesenpaaten, she was the third of six daughters of Akhenaten and Nefertiti. She was both sister and wife to King Tut and changed her name for the same reason he did (from Tutankhaten), to avoid association with Akhenaten, the monotheistic monarch whose revolution shook the foundations of many levels of Egyptian society.
Custom Search
Social Studies for Kids
copyright 2002-2014,
David White
---