It's Thanksgiving and Hanukkah
---
October 8, 2013
In 2013 in America, Thanksgiving and Hanukkah will coincide. This is the first such convergence since 1888, and some enterprising folk are already making the most of it. Already popular are T-shirts sporting the name Thanksgivvukah. A 9-year-old boy has invented the Menurkey, a Turkey-shaped menorah. The list goes on.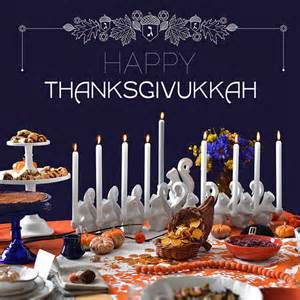 Hanukkah, the Jewish Festival of Lights, is an eight-day celebration of the rededication of the Holy Temple in Jerusalem. Jewish people light a candle each day for eight days. The candles sit in a frame called a menorah.
Thanksgiving is a secular holiday commemorating a feast between English settlers and Native Americans in the early 17th Century in what is now New England. Americans today typically mark the day with a feast and a gathering of family and friends. The most recognizable symbol of Thanksgiving is the turkey, the most common meat at
Thanksgiving feasts.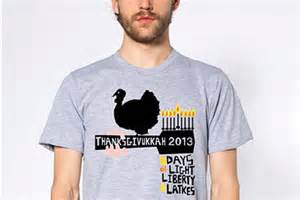 President Abraham Lincoln declared Thanksgiving a federal holiday in 1863 and set the dat as the last Thursday in November. In 1942, President Franklin D. Roosevelt signed a law setting Thanksgiving as the fourth Thursday in November (a month that sometimes has five Thursdays).
Hanukkah is a holiday in the Jewish calendar, which doesn't always match up with the Gregorian calendar, the one most commonly used in America and in other Western countries.