Celebrations Rich as Sydney Opera House Turns 40
---
October 20, 2013
A gigantic cupcake was among the setting for a 40th birthday party for the famed Sydney Opera House.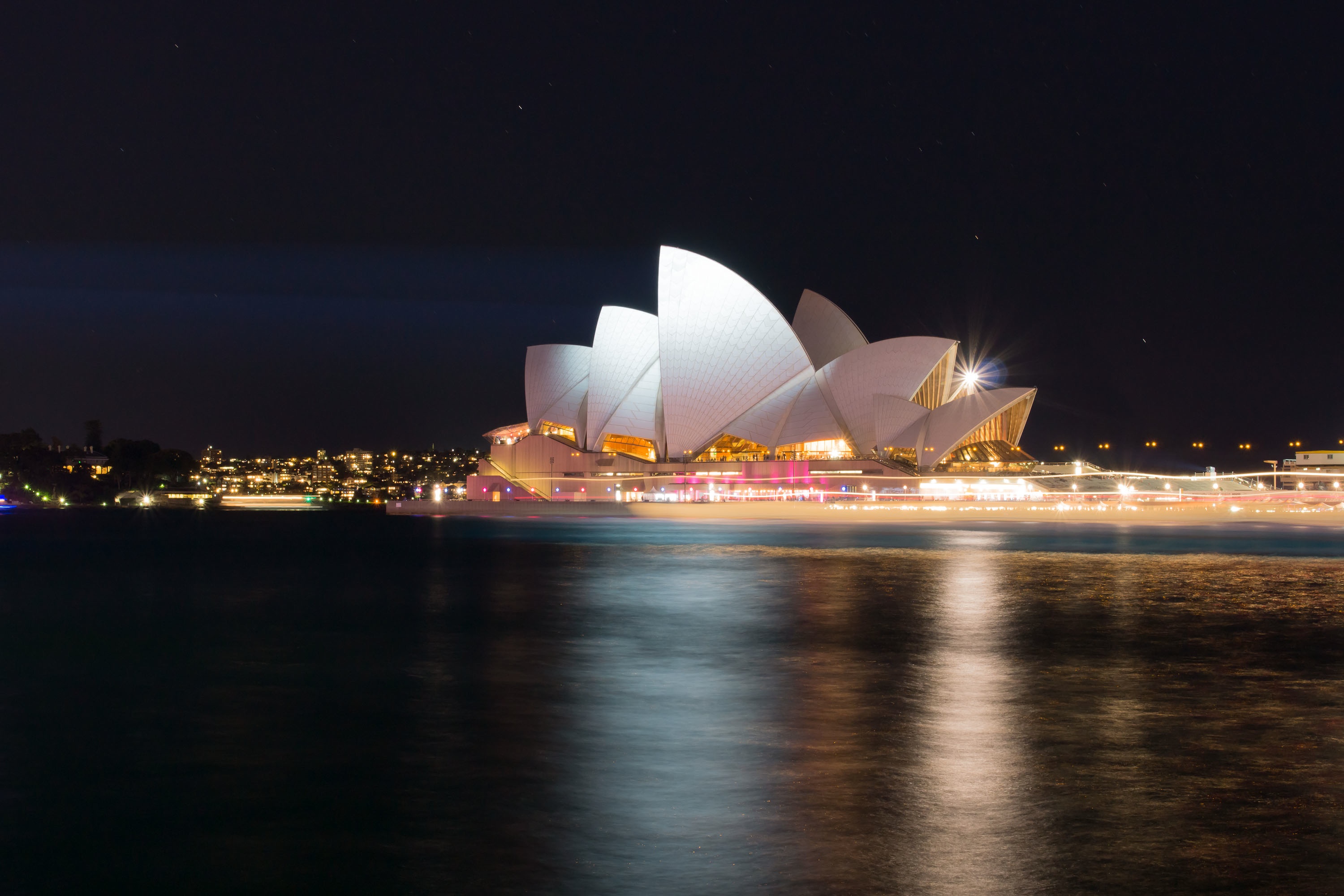 A very large crowd of people packed the steps of the iconic building, and the surrounding area, as a multicultural celebration unfurled. A group of Aboriginal dancers and indigenous music were front and center, along with a crew of surf lifesavers who arrived on a ferry.
Topping the giant cupcake was a model of the Opera House, made of icing. The surf lifesavers carried the cupcake up the steps and onto the main stage. Local musicians, including a brass band and school choir, led the crowd in a rendition of "Happy Birthday."
A giant plane flew low overhead to end the ceremonies.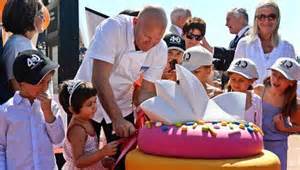 In the crowd were three generations of the family of Jorn Utzon, the Danish architect who designed the opera house, named in 2007 as a UNESCO World Heritage Site. Utzon, who died in 2008, submitted the winning design in 1956 in a competition that drew 233 entries from 28 countries. The finished product, featuring more than 1 million ceramic tiles, was 14 years and AUS$102 million in the making. Custom-built cranes from France put the sails together. Utzon once said that among his inspirations for the design were designs of Japanese ceramic bowls.
The Opera House comprises seven performance venues and plays host to more than 1,500 shows each year, drawing annual visitor totals of more than 1 million.

Custom Search
Social Studies for Kids
copyright 2002-2014,
David White
---