First Private Supply Mission Docks at Space Station
---
March 3, 2013
The first private space mission to the International Space Station has achieved success.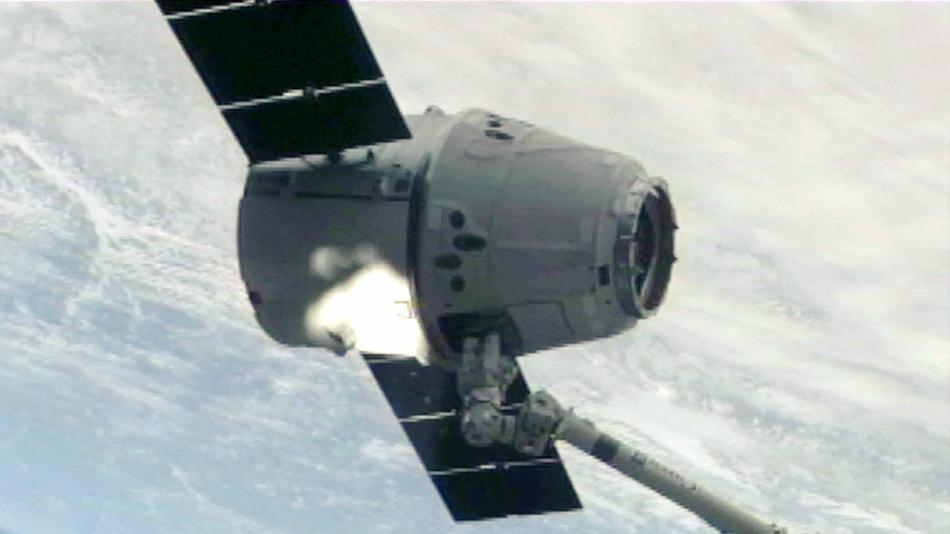 A Dragon capsule sent by the group SpaceX docked successfully at the space station, after surmounting some last-minute technical difficulties with the capsule's thrusters. The capsule, which was carrying more than 2,000 pounds of science equipment and spare parts, was the second of a planned dozen SpaceX supply missions in the NASA pipeline. Astronauts onboard the space station used the robotic arm to secure the orbiting capsule, which also carried food and other supplies, including a collection of fresh fruit from the orchard of the father of one of the astronauts.
A private company bankrolled to the tune of $100 billion by 15 countries, SpaceX (a shortening of the official name, Space Exploration Technologies) became the first private company to fill the gap left by the retirement of the Space Shuttle program, in 2011. The SpaceX capsule blasted off from Cape Canaveral, Florida, just as space shuttles had.
The capsule is scheduled for splashdown in the Pacific Ocean on March 25.
Custom Search
Social Studies
for Kids
copyright 2002-2014,
David White
---