New South Korean Leader Faces Immediate Challenges
---
December 20, 2012
Park Geun-hey, South Korea's first female president, promised change in her own country and a hard line against North Korea.
Park will begin her five-year presidential term in February. (South Korean law prohibits presidents from seeking re-election.) On the first day after winning the presidential election, she visited the national cemetery to pause in front of the grave of her father, Park Chung-hee, who ruled the country as a dictator for most of the 1960s and 1970s. She also met with ambassadors from China, Japan, Russia, and the United States.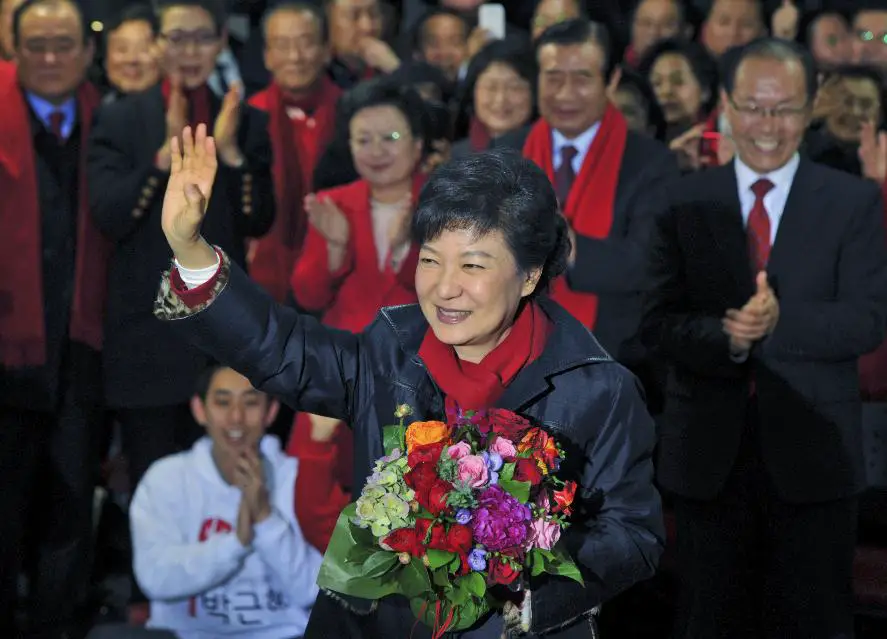 In the shadow of the recent North Korean rocket launch, Park said she would not return to the Sunshine Policy, which had been practiced by former Presidents Kim Dae-jung and Roh Moo-hyun. The Sunshine Policy called more contact between the two antagonists. Kim Dae-jung had a summit meeting with North Korean leader Kim Jong-il. The meeting, the first between leaders of the two countries since the end of the Korean War in 1953, took place in 2000. Roh Moo-hyun also went to Pyongyang, North Korea's capital, to meet with Kim Jong-il. Current President Lee Myung-bak has not followed the Sunshine Policy.
Another prime concern for Park in her years as president will be the national economy, which has seen some incredible gains in recent years but has largely stagnated during the latter part of Lee's term. In a case similar to Western countries, the level of prosperity in wealthy South Koreans stands in stark contrast to the economic reality faced by a growing number of South Koreans who are less well off. The country's stock market showed modest gains in reaction to Park's victory. At the same time, a growing number of young people have taken to the streets to voice their disenchantment with a growing unemployment problem. One of Park's campaign promises was to increase government spending to support businesses of small or midsize.
Park, a Saenuri Party conservative like the incumbent, Lee, claimed a narrow win over the more liberal Moon Jae-in. Moon enjoyed wide support in Seoul, the capital, and other more progressive areas; but Park's support in the provinces and in other big cities was the difference in her victory.
Custom Search
Social Studies
for Kids
copyright 2002-2014,
David White
---