---
Touchdown: Solar-powered Plane Completes Historic Journey

On This Site
Share This Page

---
Follow This Site



July 27, 2016
Solar Impulse 2 has completed its round-the-world journey without refueling.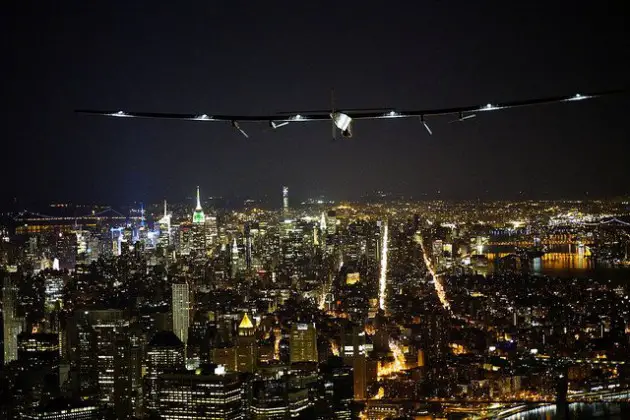 The solar-powered plane landed in Abu Dhabi on August 6, completing its 17-leg mission where it began, in March 2015. The plane, which weighs more than 5,000 pounds and has a 236-foot wingspan (wider than a Boeing 747), runs on solar power. The Sun's light and energy fill the plane's more than 17,000 solar cells, to help run the plane at night.
The plane, piloted in turns by Bertrand Piccard and Andre Borschberg, was in the air for more than 500 flight hours and traversed four continents, three seas, and two oceans (the planet's two largest).
The flight was not continuous. It was not intended to be. Damage to many of the solar cells necessitated a ninth-month delay after the plane's flight from Japan to Hawaii.