The possibly historic journey has begun for Solar Impulse 2.
As its name suggests, the airplane runs on solar power. The plane took off from Al Bateen Executive Airport in Abu Dhabi and is expected to return there in a few months, using only the Sun's energy for fuel.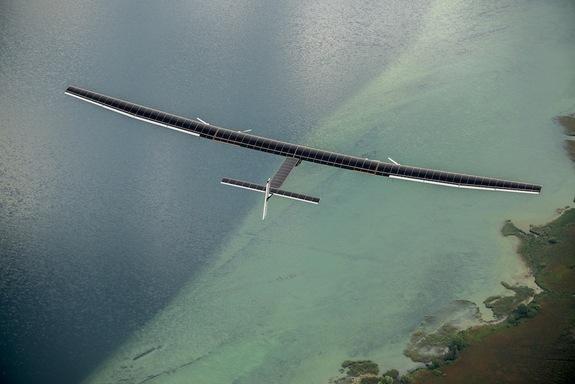 The first stop on the journey was to be 250 miles away, in Oman. Then, the plan is for Solar Impulse to fly on toward the Pacific Ocean, making stops in India, Myanmar, and China along the way.
After the long journey across the Pacific, the plan will touch down three times in the U.S., then cross the Atlantic. The final stopover is planned for either North Africa or southern Europe.
The 5,000-pound plane will run at night powered by its onboard batteries, which charge during the day, while the plane's built-in 17,000 solar panels absorb the Sun's rays.
Flying Solar Impulse 2 are Andre Borschberg and Bertrand Piccard, who also were in the cockpit for a 2013 U.S. coast-to-coast flight by a prototype solar plane.
The new plane includes upgrades in power (higher quality batteries), weight (lighter materials), and comfort (roomier and more ergonomic cockpit).