Solar-powered Plane Flies One Step Closer to History
---
June 2, 2014
A plane has taken the first step toward the world's first round-the-world journey with the Sun as the primary fuel source.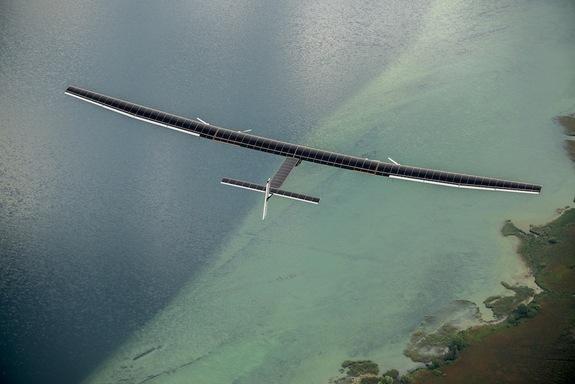 Pilot Markus Scherdel flew Solar Impulse 2, a single-seat aircraft, for 2 hours, 17 minutes. Pilot and plane reached a maximum altitude of 5,500 feet in their flight over Switzerland. The plane, which weighs just more than 5,000 pounds, flew at an average speed of 35 miles per hour.
The ultimate goal of Solar Impulse 2 is a flight around the world. Onboard batteries will absorb solar energy and store it, to enable the plane to fly at night. Developers of the plane are planning for a round-the-world flight in 2015, incorporating up to five stopovers along the way. The flight path has been designed to take the plane over the Northern Hemisphere only.
The plane is the successor to Solar Impulse, which flew from California to New York in 2013.
Custom Search

Social Studies
for Kids
copyright 2002-2014,
David White
---