Social Security Checks Go Electronic
---
January 23, 2013
Social Security payments will be electronic beginning March 1.
In a move announced in 2011, the U.S. Treasury will stop sending benefit checks in the mail to nearly 5 million Americans and require recipients to provide information for electronic deposits, in a bank account or on a Treasury-issued debit card.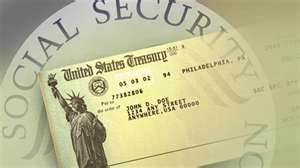 The move is a cost-cutting one: Stopping the printing, distributing, and delivering of all of those checks and envelopes will save the Government lots of money. U.S. Treasury estimates predict a savings of $1 billion during the next decade.
And to many seniors, the switch will be a welcome relief, one less thing to worry about. (It doesn't happen so much anymore; but in previous years, theft of Social Security checks was a primary concern for many seniors.)
Not all seniors are happy about the switch, however. Especially older Americans, who have watched the digital revolution happen relatively late in their lifetimes, are more used to the security of a paper transaction, even it means that they have to affix their signature to both check and deposit slip each month on a special trip to the bank.
Many senior centers around the country are reporting dissatisfaction with the switch. And one national group, based in Washington, D.C., Consumers for Paper Options, has taken its fight to Capitol Hill for more than a year. Primary among the arguments of this group and of seniors who oppose the switch is a growing number of instances of electronic fraud. The Treasury Department counters that it has methods of tracing electronic payments that are more effective than tracking down stolen checks sent through the mail.
Despite the protests, however, the switch will go ahead.