Huge Snake Lab Goes Up in Smoke
---
May 18, 2010
What is believed to be the world's largest collection of snakes has gone up in flames. A fire at the Instituto Butantan, in Sao Paulo, Brazil, has destroyed nearly 80,000 snakes, along with thousands of spiders and scorpions. The cause of the fire isn't known.


Scientists who worked at the institute used the large collection of dead creatures in order to further knowledge of biological evolution, including how to prevent the loss of some species that seemed well on their way to extinction. Scientists at the Instituto Butantan were particularly well-known for their production of antivenoms. Another result of the study of the various species was the production of vaccines against infectious diseases, including botulism, diphtheria, hepatitis, pertussis, rabies, tetanus, and tuberculosis.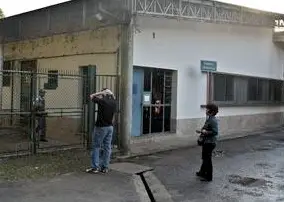 The snakes, spiders, and scorpions were kept in glass jars, mainly, preserved in flammable liquid. Those conditions helped spread the flames once the fire started.

The institute has live animals as well, although those animals are housed in a nearby building that was unharmed by the blaze. No people were injured, either.

Although the Instituto Butantan is a well-known tourist attraction (one of the main draws being the serpentarium, or "snake pit"), the building that burned was accessible only to researchers and students. Because of this, investigators suspected faulty wiring rather than arson.

The collection was so massive that not all of the specimens had been catalogued. Instituto officials are already at work on rebuilding the collection.

Social Studies
for Kids
copyright 2002-2014,
David White
---