---
Prince Charles Takes to Stage to Mark Shakespeare's Legacy
April 23, 2016
People around the world celebrated April 23 as the 400th anniversary of the death of William Shakespeare, reveling in the legacy of the man whom many people consider the world's most well-known playwright.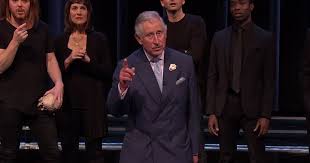 Celebrations were particularly keen in Stratford-upon-Avon, with many famous present and past members of the Royal Shakespeare Company converging on Shakespeare's birthplace to pay their tribute to the inspiration behind many of their most famous performances. Such well-known actors as Benedict Cumberbatch, Judi Dench, and Ian McKellen, and Helen Mirren took part in the tribute. But it was a member of the royal family who stole the show.
Prince Charles, a patron of the Royal Shakespeare Company (RSC) for more than 25 years, enjoyed the performances so much that he wanted to get into the act himself. The Prince of Wales made his way from the audience to the wings, then walked onstage and delivered one of Shakespeare's most famous lines, the beginning of the "To be or not to be" soliloquy from Hamlet.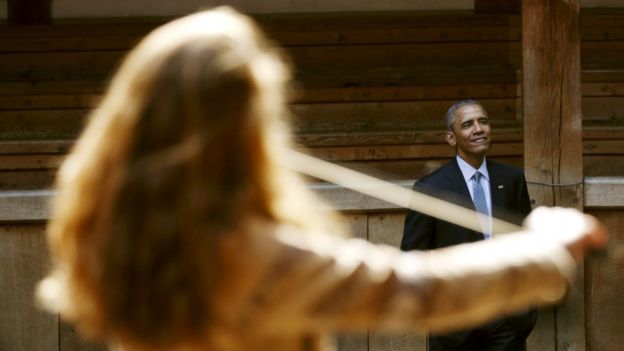 The performances included dramatic and comedic performances of scenes from Shakespeare's plays and dance and music performances from works inspired by those plays.
Earlier in the day, Prince Charles had visited Shakespeare's grave, at Holy Trinity Church in Stratford, and laid a wreath at the playwright's grave.
Also earlier in the day, American President Barack Obama visited the Globe Theatre, in London, to mark the anniversary. Members of the RSC who participated in the Globe to Globe Shakespeare project (taking Hamlet to 197 countries) performed a few scenes from the Danish play before the President took to the stage himself for a view of the (then-empty) audience chambers.