---
Minted: New Coins Celebrate Shakespeare's Legacy
April 21, 2016
The Royal Mint has released three special 2-pound silver coins to commemorate the 400th anniversary of the death of famed playwright William Shakespeare.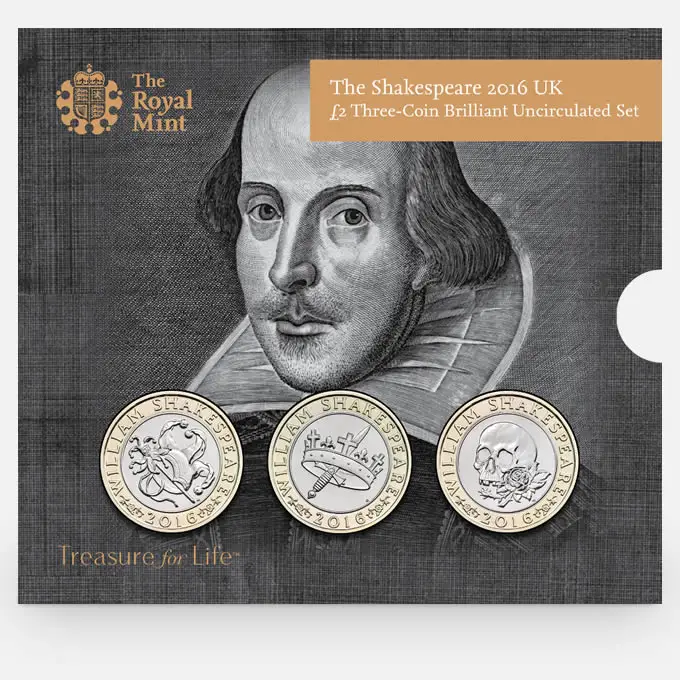 Shakespeare died on April 23, 1616. Celebrations around the world in 2016 will honor the legacy of the man whom many people refer to as the Bard of Stratford-upon-Avon.
Historians generally believe that he was born (in Stratford) on the same day of the year, 52 years earlier. His birthday, and the day that he died, is also celebrated in England as St. George's Day.
The new coins feature the playwright's name, the year of issuance, and three different faces. The coin that celebrates Shakespeare history plays features a sword and a crown. The comedies coin features a jester's regalia. The tragedies coin features a skull and rose, referencing two of Shakespeare's most famous plays, Hamlet and Romeo & Juliet. (One of Hamlet's most famous scenes has the title character holding a skull; one of Romeo's most famous lines refers to a rose.)