Sesame Street Boosts Kids' Scientific Understanding
---
September 8, 2013
Sesame Street will soon unveil a new web portal aimed at increasing its viewers' scientific understanding.
The iconic children's television show, which has been on the air since 1969, has made a name for itself through the years helping children of all ages (especially the young) learn not only basic educational skills but also life skills as well. Such is the case with the latest yearslong effort to help children learn more about math, science, engineering, and problem-solving.
Muppets and life-size characters such as Big Bird and Mr. Snuffleupagus are always on hand to help viewers learn. In the past few years, the things being discussed have been increasingly scientific in nature. For example, the focus on one particular show was how to use a basic form of the scientific method to determine what was making Mr. Snuffleupagus sneeze.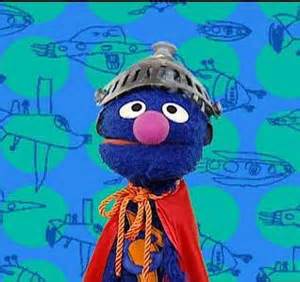 Other strategies have focused on discovering how things work, so that problems can be solved. One recent example involved Super Grover (an incarnation of the reliably well-intentioned but often slightly unsuccessful blue hand puppet Grover) helping a cow go down stairs by introducing a ramp. Cows go up stairs, the story goes, but they have real trouble going back down. In the show, Super Grover described the problem (the cow's inability to walk down stairs), offered a solution (the ramp, including a definition), and explained why the solution was a success (so the cow could avoid the problem and still get where it wanted to go, to the bottom of the stairs).
The heavier emphasis on science in the Sesame Street curriculum began in earnest in 2009. Children in the show (and, of course, the children who were watching the show) were encouraged to investigate, to explore, to get more hands-on with the world around them. The scientific emphasis included a focus on nature, with words like "camouflage" and "pollinate" becoming commonplace on the show.
Elmo was on hand as well to help children learn math, all the while singing his daily song and showing some new gadgets to the show's guest star.
The results for science educators are encouraging. Recent studies, including ones that referenced the specific characters and concepts presented on Sesame Street, have found an increase in scientific knowledge among children of younger ages.
The new hub, which launches September 24 on the main Sesame Street website, has a title of "Little Discoverers: Big Fun with Science, Math and More." Part of the Sesame Street website, the hub will feature online games, videos, mobile games, and resources for teachers and parents.
Custom Search
Social Studies
for Kids
copyright 2002-2014,
David White
---