---
Parents Rival Teens for Screen Time Totals, Study Finds

On This Site
Share This Page

---
Follow This Site



December 11, 2016
Adults with children clock up as much time onscreen as their teenage children do, a report has found.
The report, from the organization Common Sense, found that these parents spend up to nine hours a day using a screen. Qualifying as a screen in the survey were televisions, computers, tablets, and smartphones.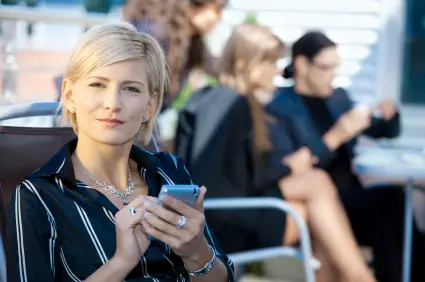 The survey, which coalated responses from 1,786 parents of children 13–18 around the U.S., found that screen time attributed to work constituted less than two hours a day. Survey respondents said that the rest of the time, they were using screens to watch television shows or movies, to play video games, to browse the Internet, to send texts and messages, to have video chats–the same kinds of things that teenagers, their children, were doing. Moreover, the parents surveyed reported doubling up on screen time, which can partly explain why the worktime screen figure is so low compared to the other uses. For example, many people reported using social media while also being at work. In fact, nearly half of the parents surveyed responded that they used mobile phones to send text messages while they were technically at work.
The survey asked parents to describe their teens' screen use. Responses suggested differing levels of awareness of what teens were doing, based on the type of screen being used. Parents were most familiar with what their teens were watching on television and much less aware of what their teens were doing on social media.
More than half of the parents surveyed worried that their children might become addicted to technology. At the same time, however, nearly three-quarters of the parents saw great potential for technology to help with schooling and their children's overall social development.
The report is the organization's first report on adults' screentime behavior. Previous reports tracked only children's screen use.