---
Dutch Hotels Offer Comfort in the Sand

On This Site
Share This Page

---
Follow This Site



September 29, 2015
It's all comfort at two popup sandcastle hotels in the Netherlands.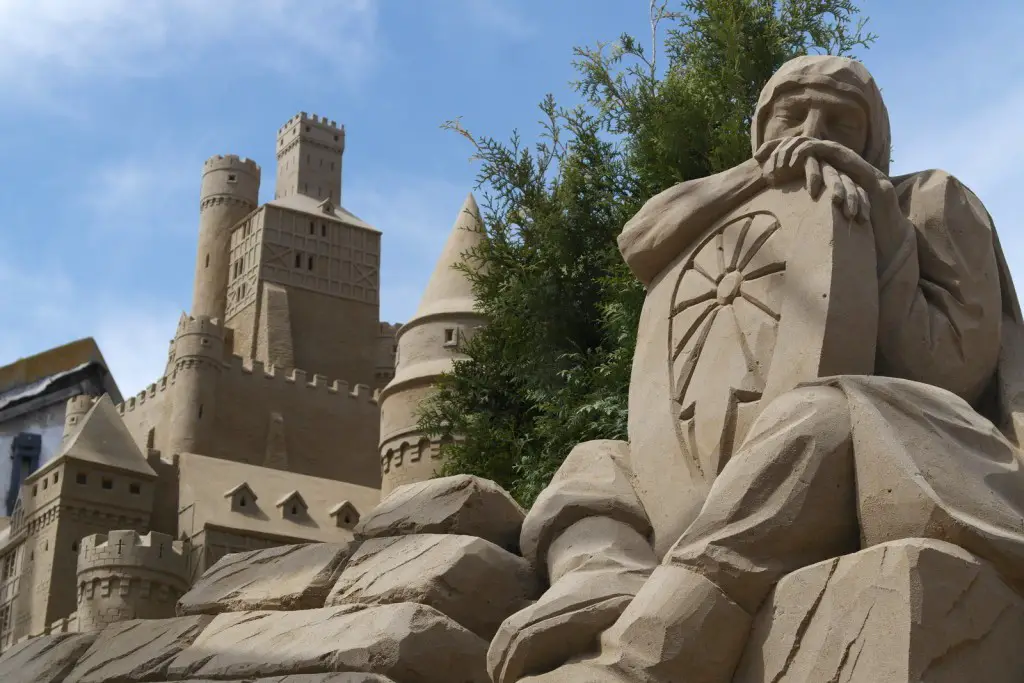 The Dutch cities of Oss and Sneek have unveiled sand hotels that epitomize comfort. Unlike the ice hotels that are so popular in cold-weather countries, the sand hotels are relatively luxurious. Customers can enjoy standard beds, electricity, running water that facilitates both showers and toilets, and even Wi-Fi. The price of $172 a night includes breakfast and a tour of the nearby sculpture festival that was the inspiration for the hotels. Both hotels are owned and developed by Zand Hotel.
The Oss hotel was built to advertise the Sand Sculpture Festival Brabant. Sneek's hotel helps advertise the Friesland festival. The hotel walls are made of sand shaped around wooden frames.
The Oss hotel shows images reminiscent of Bedrock, the hometown of the Flintstones. Among the sand sculptures near the Sneek hotel are dozens of simulated members of the Terracotta Army.
Global PowWow, the company that built the hotels, reported that construction took five weeks and more than 2 million pounds of sand each to build the two hotels.