---
Red Sea Bridge to Connect Egypt, Saudi Arabia

On This Site
Share This Page

---
Follow This Site



April 10, 2016
Egypt and Saudi Arabia have announced an agreement to connect the two countries with a land bridge over the Red Sea.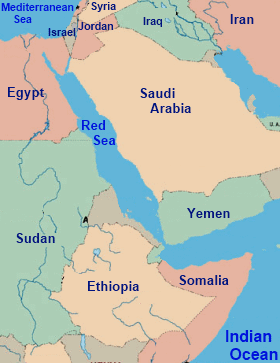 The leaders of the two countries, King Salman of Saudi Arabia and Abdel Fatah al-Sisi, made the announcement during the king's visit to the Egyptian capital, Cairo. Sisi suggested that they name the bridge in honor of his Saudi counterpart.
As well, the leaders approved more than a dozen other investment deals and agreements to cooperate in the future, including construction of a new power plant and a series of homes and a university.
No cost was announced for the bridge or any other of the agreements. The exact location of the bridge has yet to be announced. The Red Sea varies in width from 16 miles to 220 miles.