---
Students Complete Paper Cycle with Waste-paper Notebooks

On This Site
Share This Page

---
Follow This Site



January 17, 2016
A group of current and former high school students in New Zealand have redefined what it means to be a notebook.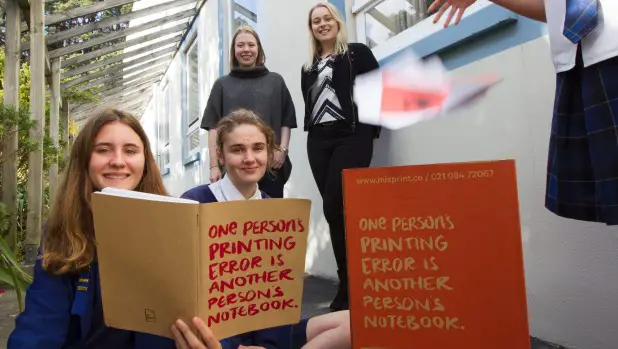 Students at Wellington East Girls' College, a high school in Wellington, N.Z., have saved more than 12,000 pieces of waste paper from destruction, instead sending it off to a company that specializes in recycling paper to make notebooks. The Misprint Company, also in Wellington, is the brainchild of three former Wellington East students who got tired of seeing paper printed on one side only being confined to the recycling bin or, worse, to the trash heap.
Schools and businesses and, of course, individuals will have printed materials that contain confidential information but that must still be disposed of, and it makes sense for those pieces of paper to be recycled out of the public eye. What the students found, however, is that their school's recycling bin contained a large number of pieces of paper that were printed on only one side.
The students also discovered that, like other countries, New Zealand ships most of its paper to be recycled to China, rather than doing the processing onshore.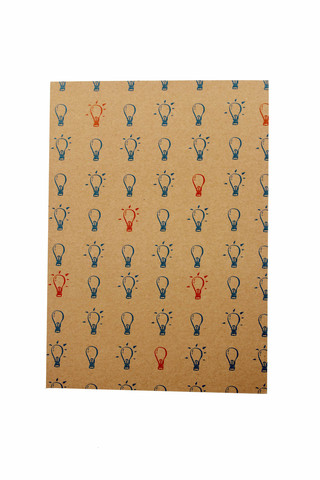 So, the three former Wellington East students, Jenny Buckler, Hareena Harris, and Priscilla Loong, created an enterprise to repurpose all that printed-once-only paper. They set up a business, called Misprint Company, and began searching for partners. One of the four partners they have secured so far is their old high school, Wellington East. (Another partner is the country's weather service, MetService.)
Partners get clearly labelled cardboard boxes, into which students or workers place paper to be recycled. Misprint collects the cardboard boxes on a regular basis and creates new out of slightly used.
Each cardboard box holds 4,000 pieces of paper, enough to create 350 notebooks, Misprint officials said.
The current Wellington East students have done their part, coming across with those 12,000 pieces of paper. That has gone a long way toward Misprint's manufacturing of notebooks (which sell for NZ$11) and notepads (which sell for NZ$4), which can be found in shops throughout New Zealand.