---
Team Ruff Repeats Blowout in Puppy Bowl XI

On This Site
Share This Page

---
Follow This Site



February 7, 2016
Star lived up to its name with a virtuoso performance in Puppy Bowl XII, leading Team Ruff to a dominating 70–44 victory over Team Fluff. Star, who scored three touchdowns, earned the MVP trophy. Star also recorded a takeaway (a turnover in football parlance).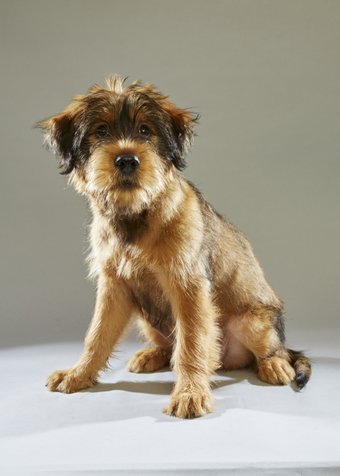 It was a repeat performance for Team Ruff, which won the competition last year 87–49.
More than 80 dogs took part in Puppy Bowl XII. Cheering for both sides were chicken cheerleaders.
Puppy Bowl preceded Super Bowl 50, won by Denver 24–10.
Puppy Bowl Referee Dan Schachner had an assistant referee this year, Stanley the Skunk. Unsurprisingly, when Stanley visited the water bowl, the dogs who looked to be thirsty suddenly lost their desire for water.
The competition was the 12th in the long-running series. Created as a light-hearted alternative to the football-dominated Super Bowl, the Puppy Bowl has become famous in its own right, with a live broadcast on Animal Planet that, for many viewers, serves as a lead-in to the Super Bowl itself.
The first Puppy Bowl was in 2005. The broadcast was three hours for the first few years, then trimmed to two hours, as it is now.
Previous MVPs were these:
I: Max, a Jack Russell terrier
II: Monseigneur Jacques, a French poodle
III: Bomber, a Samoyed
IV: a Jack Russell terrier
V: Matilda, a beagle
VI: Jake, a Chihuahua-pug
VII: CB, a shih tzu-terrier
VIII: Fumble, a terrier
IX: Marta, a beagle-schnauzer
X: Lauren, a Brittany spaniel
XI: Cara, a Shih Tzu.