---
Team Ruff Runs Away with Puppy Bowl XI

On This Site
Share This Page

---
Follow This Site



February 1, 2015
It was the highest-scoring in the 11-year history of the Puppy Bowl, and it wasn't close.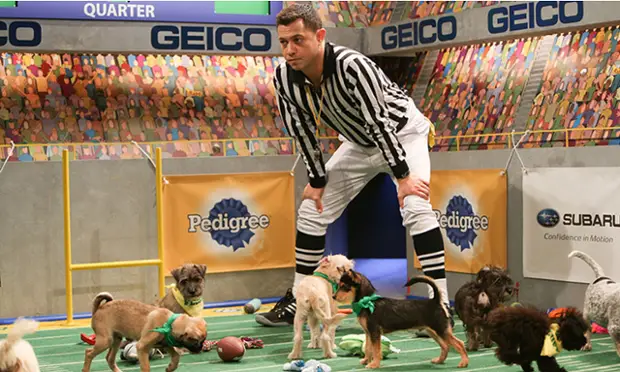 Team Ruff (or the green team) beat Team Fluff (or the yellow team), 87-49. Between the two squads, a total of 55 shelter puppies squared off in Puppy Bowl XI.
Participants had to have proved that they have had proper vaccinations and must also have proved that they play can nice with others, at least for awhile. An age restriction was in place: Puppies must be between 12 and 21 weeks in age. They must fit within a certain weight limit as well (which is certainly not the case with the Super Bowl).
Enterprising puppies can score a touchdown by carrying a toy into the end zone. It's not totally easy, though. Dogs can be penalized for howling, growling, engaging in any sort of taunting, and (of course) using the 19-foot-by-10-foot AstroTurf field as a restroom
It was the first year of competitive scoring. The teams were tied at 14 after the first quarter. Team Ruff began to assert its dominance in the second quarter, cruising into halftime with a 45-28 lead.
Team Fluff got to within 45-35 early in the third quarter, but the Ruff-sters really turned it on after that and ran away with the game.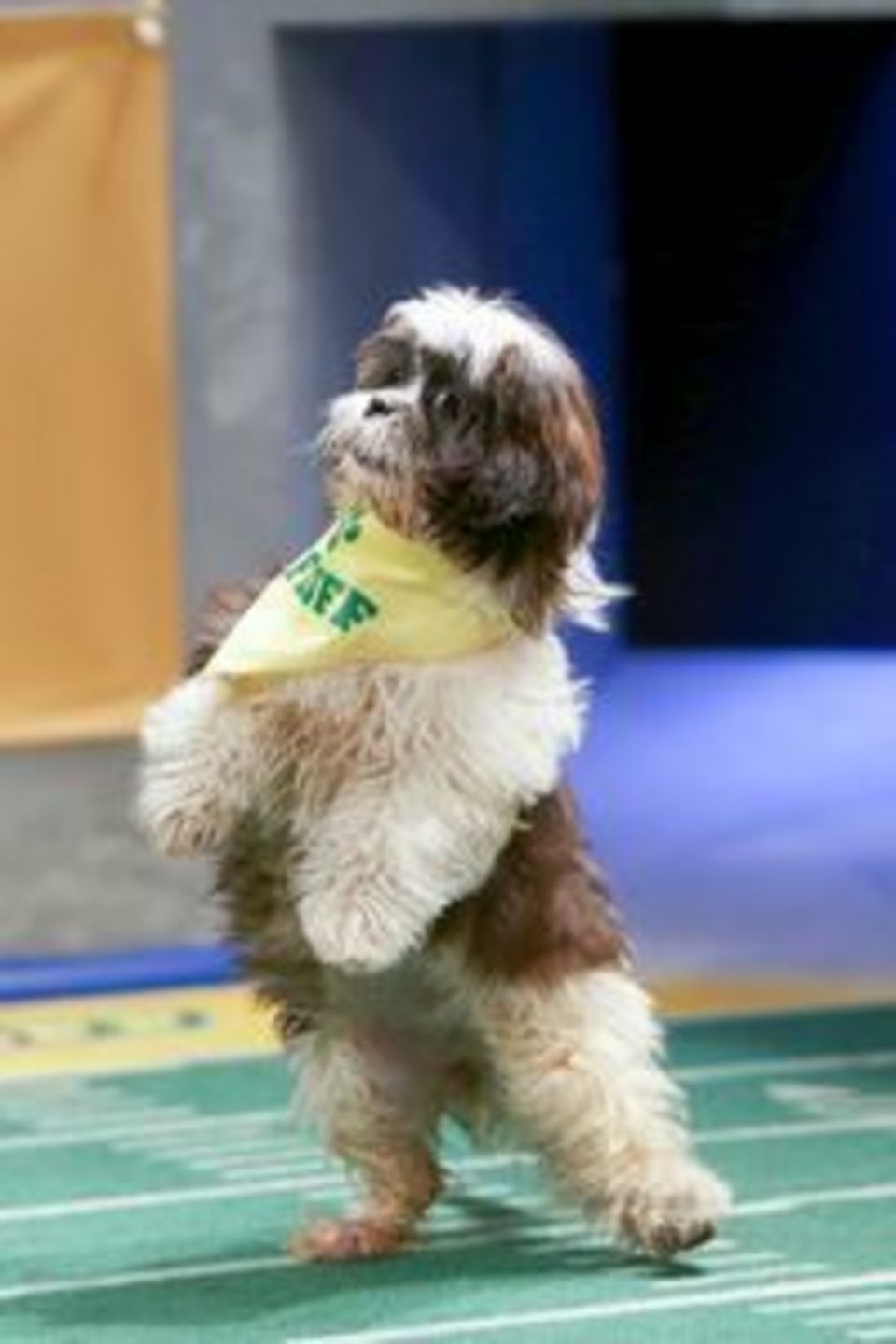 Even though Henry and Falcor each scored four times for Team Ruff, Cara (right, a Shih Tzu from Orlando, Fla.) of Team Fluff was named MVP.
Dan Schachner (above), one of the few humans to be seen during the competition, was the referee (or "rufferee"), handing out penalties (such as "paws to the face") and otherwise ensuring that fair play was the name of the game. Meep the Bird provided commentary throughout, with live updates via Twitter (as tweets, of course). Also adding to the noise level were cheerleaders in the form of five Nigerian Dwarf goats (below).
A hit of the cat-dominated halftime show was a performance by Katty Furry (left, a play on the Super Bowl's halftime performer, Katy Perry).
The competition was the 11th in the long-running series. Created as a light-hearted alternative to the football-dominated Super Bowl, the Puppy Bowl has become famous in its own right, with a live broadcast on Animal Planet that, for many viewers, serves as a lead-in to the Super Bowl itself.
The first Puppy Bowl was in 2005. The broadcast was three hours for the first few years, then trimmed to two hours, as it is now.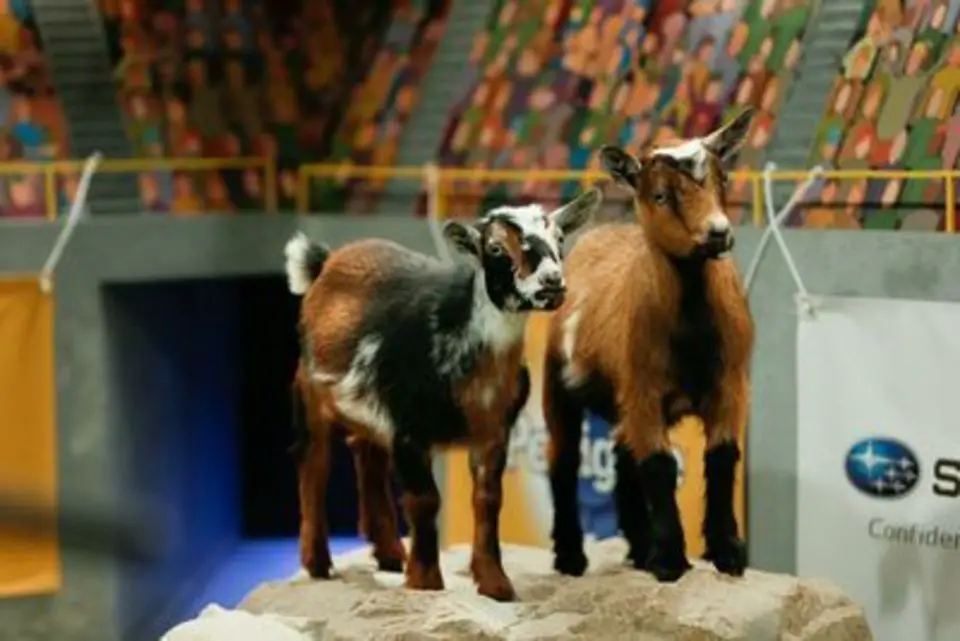 Previous MVPs were these:
I: Max, a Jack Russell terrier
II: Monseigneur Jacques, a French poodle
III: Bomber, a Samoyed
IV: a Jack Russell terrier
V: Matilda, a beagle
VI: Jake, a Chihuahua-pug
VII: CB, a shih tzu-terrier
VIII: Fumble, a terrier
IX: Marta, a beagle-schnauzer
X: Lauren, a Brittany spaniel