Loren Powers to Puppy Bowl MVP
---
February 2, 2014
Loren was named MVP, or Most Valuable Puppy at the 10th annual Puppy Bowl, a live-animal alternative to the Super Bowl. Loren, a 14-week-old Brittaly spaniel mix, powered to four touchdowns, clearly outdistancing the competition.
Up to 66 puppies competed, and up to 15 were on the field at once. Participants were donated from 37 rescue shelters and could be adopted by willing viewers, or anyone of the 49 crew members involved in filming the competition. Participants had to have proved that they have had proper vaccinations and must also have proved that they play can nice with others, at least for awhile. An age restriction was in place: Puppies must have be between 12 and 21 weeks in age. They must fit within a certain weight limit as well (which is certainly not the case with the Super Bowl).
Enterprising puppies can score a touchdown by carrying a toy into the end zone. It's not totally easy, though. Dogs can be penalized for howling, growling, engaging in any sort of taunting, and (of course) using the 19-foot-by-10-foot AstroTurf field as a restroom.
The show (with slogan "Out play, out hustle, out cute") was broadcast on Animal Planet, an affiliate of the Discovery Channel, whose New York building on 44th Street contains an exhibit that includes a field, a locker room, and the Puppy Bowl Hall of Fame.
The show was replete with dogs, but cats were on offer as well, as part of a kitten halftime show, during which they performed a "domino topple." Then there were the penguins, wearing (of course) black and white; these weren't referees, though, these were cheerleaders, and they waddled up and down the sidelines exhorting their canine friends to victory. Watching from a blimp were guinea pigs. Meep the Bird sent out Tweets during the game.
Veterinarians were on hand, to ensure animal safety, as well as to attend to any game-related injuries.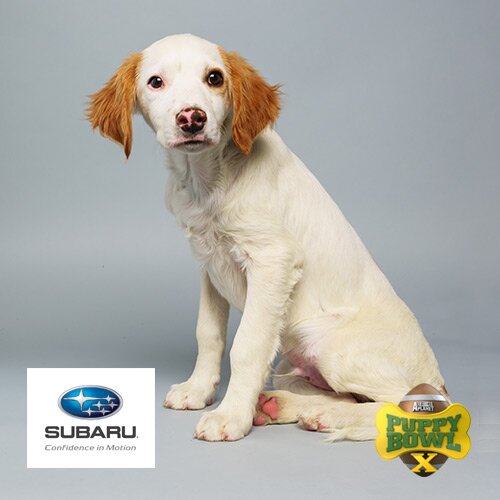 Puppy Bowl X preceded Super Bowl XLVIII, won by the Seattle Seahawks, 43-8.
The first Puppy Bowl was in 2005. The broadcast was three hours for the first few years, then trimmed to two hours, as it is now.
Previous MVPs were:
I: Max, a Jack Russell terrier
II: Monseigneur Jacques, a French poodle
III: Bomber, a Samoyed
IV: a Jack Russell terrier
V: Matilda, a beagle
VI: Jake, a Chihuahua-pug
VII: CB, a shih tzu-terrier
VIII: Fumble, a terrier
IX: Marta, a beagle-schnauzer
Custom Search
Social Studies for Kids
copyright 2002-2014,
David White
---