Postal Service to Keep Saturday Delivery
---
April 10, 2013
Saturday mail delivery will carry on, the U.S. Postal Service has announced, following a decision by Congress to prevent such a move.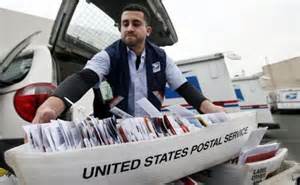 Postmaster General Patrick Donahoe had earlier announced that the delivery of general mail would cease on both weekend days, in a strategy to save money. The Postal Service is nominally independent from the U.S. Government financially but receives a large part of its funding from the Government. As well, Congress mandated six-day delivery in a recent spending bill.
Adding weight to the Congressional bill was a recent opinion by the General Accounting Office that the Postal Service did not have the authority to make such a change in delivery without Congressional approval.
The Postal Service has implemented a variety of cost-saving strategies in recent years, including consolidating mail centers and reducing hours at post offices. Both moves resulted in reduced staffing, with thousands of employees losing jobs and/or benefits.
The Postal Service runs an annual deficit. Losses in 2012 were nearly $16 billion.