No More Saturday Postal Deliveries
---
February 6, 2013
The U.S. Postal Service will stop Saturday delivery, unless Congress objects.
Postmaster General Patrick Donahoe said that the practice of delivering direct mail and magazines on Saturdays would stop in the first week of August. Donahoe said that the move would save the Postal Service more than $2 billion a year.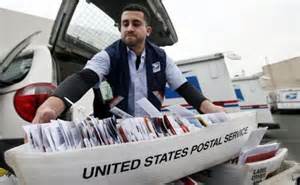 Twice in 2012, the USPS defaulted on mandated payments to the U.S. Government. Losses were estimated at $16 billion for that year alone.
Donahoe also called on Congress to pass a bill restructuring postal costs that has been lingering for more than a year. Laws already on the federal books prevent the USPS from altering its delivery days, but those laws expire in March; unless those laws are renewed, Donahoe said, Saturday delivery will stop.
That would not mean stopping delivery of packages, however. The same growth of online use that has spawned a preference for email over letter-writing has resulted in a steadily growing number of packages containing items purchased online. In 2012, the USPS reported a nearly 9-percent increase in revenue generated by package deliveries.
Opponents of the move include the Greeting Card Association and the National Rural Letter Carriers' Association, both of whom fear a drop in deliveries during the week as well.
The price of a first-class stamp has already risen this year, to 46 cents.