April 10, 2016
Mailing a letter in the United States costs less than it did yesterday.
The Postal Regulatory Commission announced a drop in the price of mailing a first-class letter, from 49 cents to 47 cents. Also, the price of sending a postcard dropped from 35 cents to 34 cents.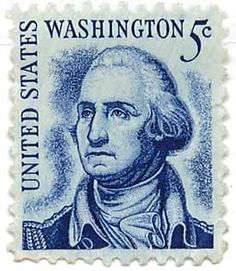 It was only the second time in the history of American stamps that the change in price was a downward one. The last time was in 1919, when the price dropped from 3 cents to 2 cents.
The Postal Service, which receives no funding from tax dollars, said that the price drop was designed to get stamp prices closer to where they had been before 2008, the year of the global financial crisis. The U.S. Congress had given permission for temporary price rises.
The first price of a first-class stamp was 2 cents initially, in 1885. Congress approved an increase to 3 cents during World War I, then dropped the price back to 2 cents once the war had finished.
The next price rise came in 1932, to 3 cents. It was another 26 years until the price of a first-class stamp rose again, to 4 cents, in 1958.
The 1960s saw two price increases, to 5 cents in 1963 and to 6 cents in 1968.
The first two-cent jump came in 1971, when the price went from 6 cents to 8 cents; another two-cent rise followed in 1974, when the price went to 10 cents.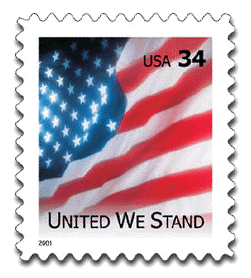 In 1975, the price increased to 13 cents; in 1975, the price rose to 15 cents.
In the 1980s, the price rose four times: to 18 cents in 1981, to 20 cents later that same year, to 22 cents in 1985, and to 25 cents in 1988.
The largest jump ever came in 1991, when the price went from 25 cents to 29 cents. Three years later, in 1995, the price went to 32 cents. A one-cent rise followed in 1999.
The price rose to 34 cents in 2001 and to 37 cents in 2002, then to 39 cents in 2006 and to 41 cents in 2007. A year later, the price went to 42 cents.
In 2009, the price went up to 44 cents; in 2012 came another increase, to 45 cents. In the following year came another one-cent rise, to 46 cents. The rise to 49 cents came in 2014.