Mandela Quotes Speak Volumes
---
December 10, 2013
Nelson Mandela died on December 5, 2013. South Africa's first black president, he was a longtime opponent of apartheid, his country's onetime racially divided governmental and political structure.
Long a leader on the world stage, before, during, and after his imprisonment, Mandela was an inspiration to a great many people, for his actions, and for his words. Below are a few of his more famous quotes: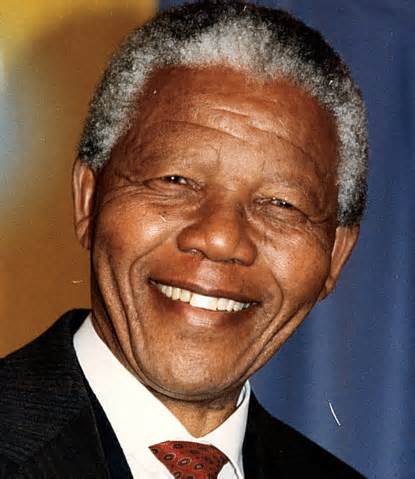 "It always seems impossible until it's done."
"No one is born hating another person because of the color of his skin, or his background, or his religion. People must learn to hate, and if they can learn to hate, they can be taught to love, for love comes more naturally to the human heart than its opposite."
"If you want to make peace with your enemy, you have to work with your enemy. Then he becomes your partner."
"No power on earth can stop an oppressed people determined to win their freedom."
"I learned that courage was not the absence of fear, but the triumph over it. The brave man is not he who does not feel afraid, but he who conquers that fear."
"I have fought against white domination, and I have fought against black domination. I have cherished the ideal of a democratic and free society in which all persons live together in harmony and with equal opportunities. It is an ideal which I hope to live for and to achieve. But if needs be, it is an ideal for which I am prepared to die."

"I stand here before you not as a prophet but as a humble servant of you, the people" (on his release from prison in 1990).
"I am not the only one who did not want revenge. Almost all my colleagues in prison did not want revenge, because there is no time to do anything else except to try and save your people."
"The award was a tribute to all South Africans and especially to those who fought in the struggle; I would accept it on their behalf" (on receiving the Nobel Peace Prize).
"We should take heart from our own experience and performance. In a cynical world we have become an inspiration to many."
"Do not judge me by my successes, judge me by how many times I fell down and got back up again."
"If I had my time over I would do the same again. So would any man who dares call himself a man."